Hockey players have the reputation of being low-key, easy going and approachable in comparison to other athletes. None is a better example of that than London, Ont., native Drew Doughty.
The summer of 2018 was a big one for the Los Angeles Kings defenceman. He negotiated his own contract with the only NHL team he's ever known before getting married. Both events would be stressful, but when I caught up with Doughty in Toronto he didn't seem to have a care in the world.
The setting for the impromptu chat was a gym on the west end of the city, where Doughty was about to be put through the paces for an Under Armour photo shoot. He looked at it as a chance to get a "low-key workout in."
After he got out of the make-up chair but before he stepped up to model for the new set of pictures, I showed him some of the most iconic photos from his career to date.
Watch the video above to see Doughty's reaction to seeing the photos in question.
Below are a selection of the photos referenced and some excerpts from his responses.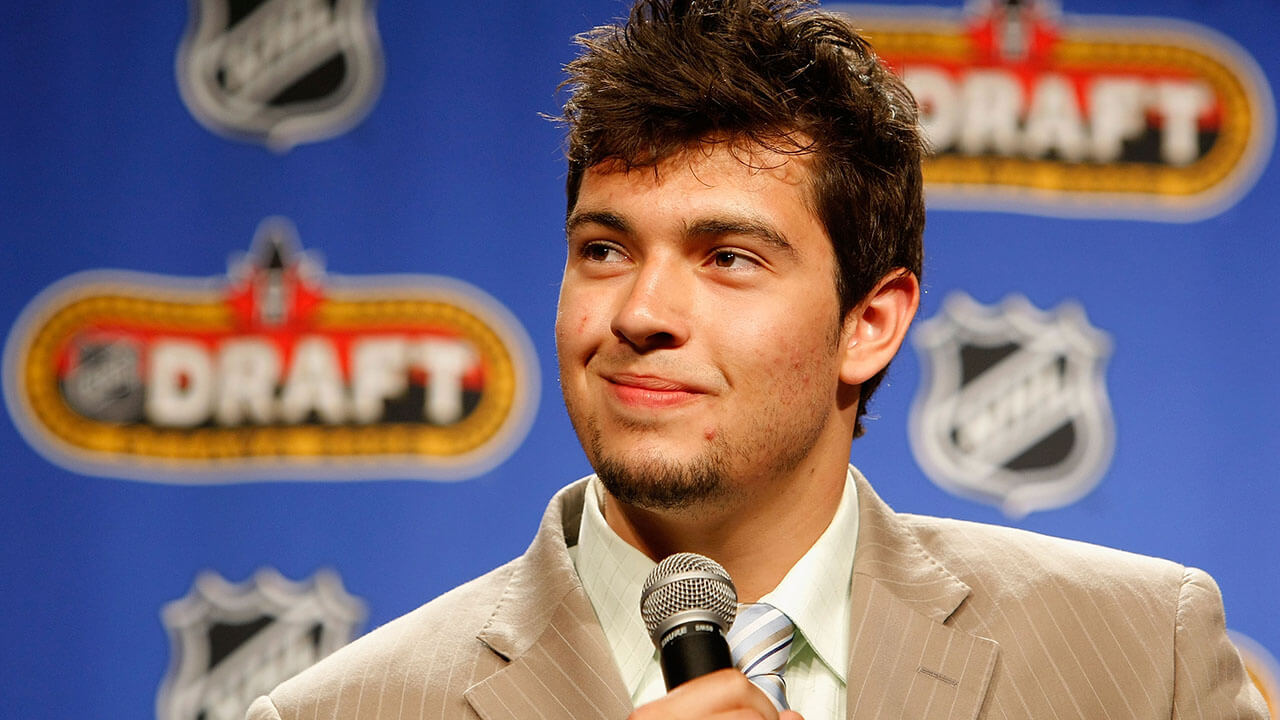 "This is pre-35-pound drop. I was like 235 [pounds] at this time and I was only like 18. The L.A. Kings were like, 'Hey, if you want us to draft you, you're going to have to show us a commitment' and I lost 35 pounds before the combine."
"I'm just lucky to be in this photo, to be honest. Gold medal–winning goal. Happened to be on the ice. I thought Sid [Crosby] was going to pass me the puck because I was open in the slot, but he chose to do the better thing and put it five-hole.
"What is [head coach Mike Babcock] doing putting me out there in overtime? I was 20 years old. I don't know what he's doing putting me out there in overtime!"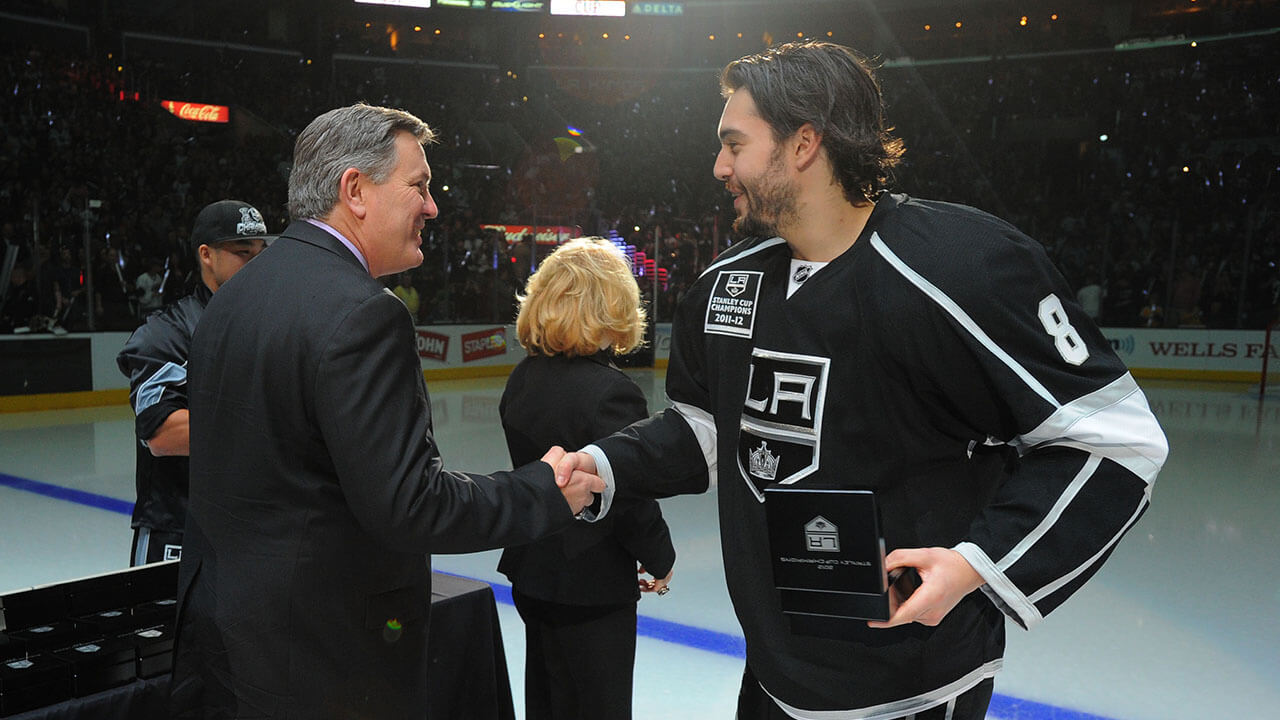 "The ring. It's either in my attic or my parents' attic or I don't know where it is. I don't want to keep it out and showing everyone in case someone broke in to my house or something. It might even be in a safety deposit box in the bank. That's on my parents — they take care of that stuff."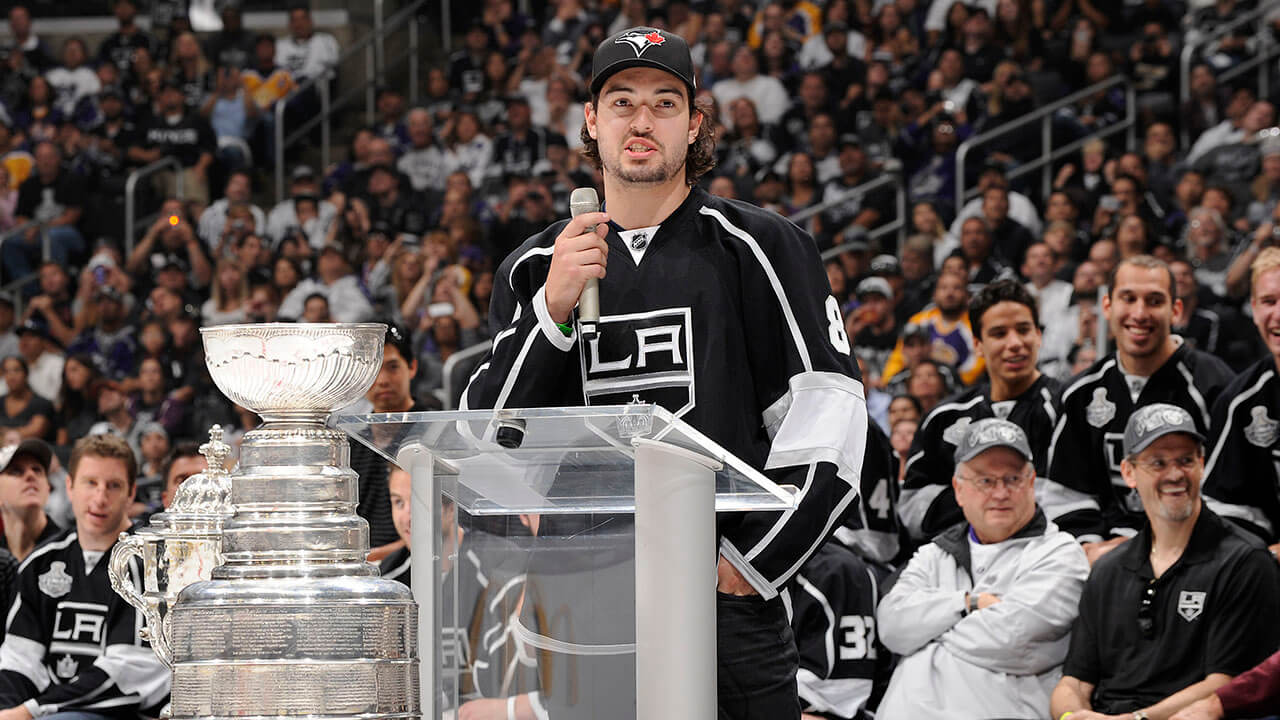 "Eww. I did brutal. I was up there for 30 seconds. Even less, 15 seconds. I was so nervous. The second time we won the Cup the Kings were like 'Yo, you've got to give a speech. The fans love you.' I was like, 'I can't do it. I can't speak in front of 20,000 people, it's just not my thing.'
"I was like 'Hey, I bet you no one has partied as hard as I have. Let's keep partying.' That was it."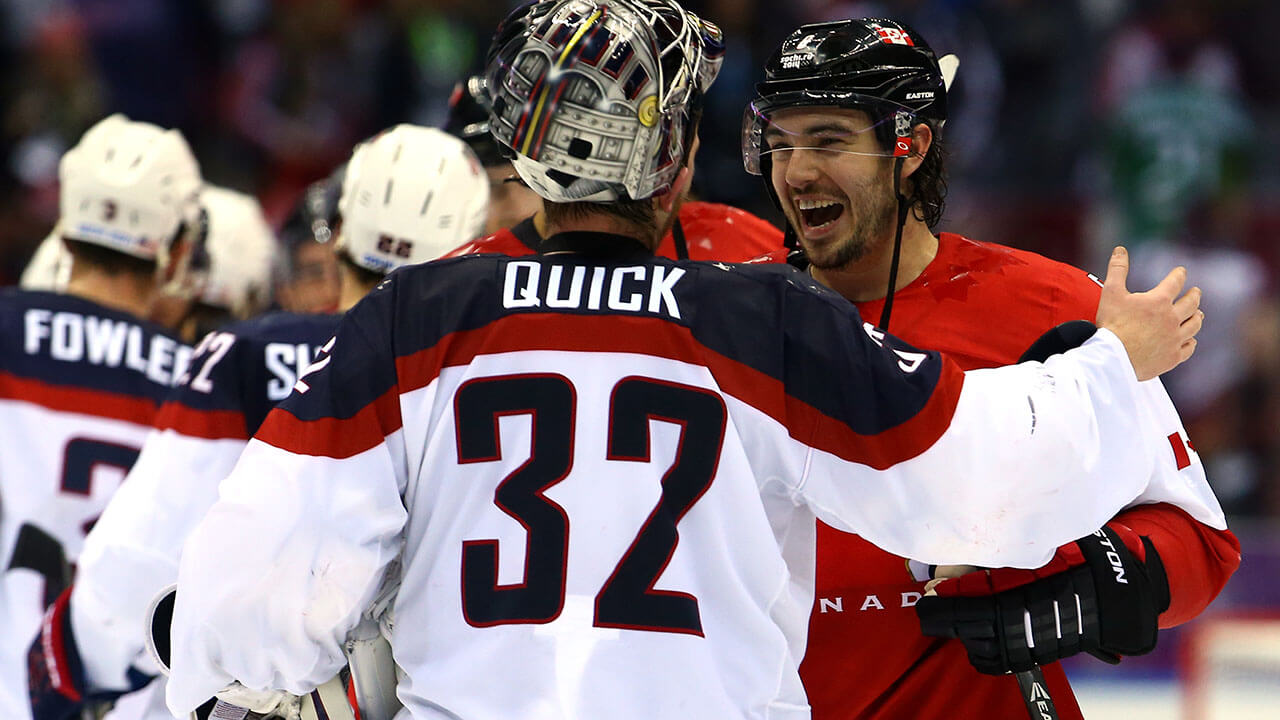 "I remember in the first period I went down on [Jonathan Quick] and he made a pretty good save. This is what we're talking about in this moment. I was like 'Ah, I had you. You got lucky.' Really, I didn't have him, he had me.
"It's cool when you play against other guys on your team because you love them but I would do anything to score on him because then I have that on him for life. He's one of my best buddies. I'm the godfather to his son and his kids will be in my wedding this summer."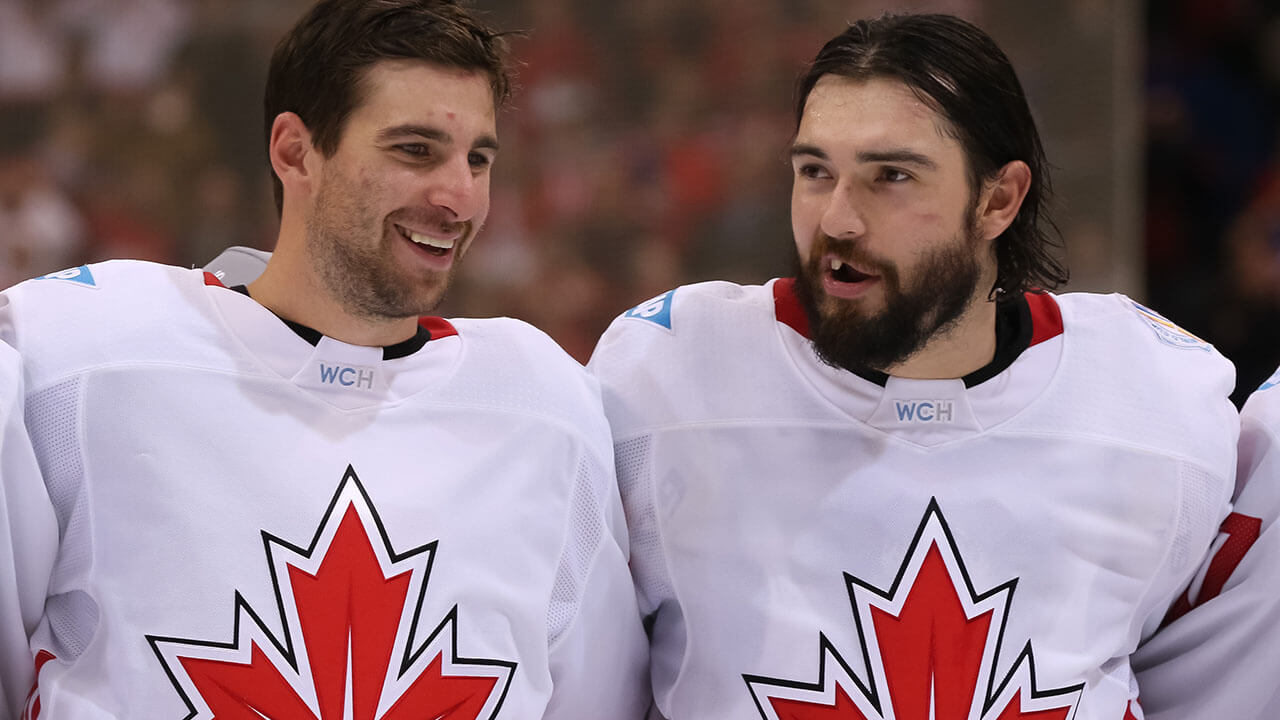 "My boy Johnny T., new Leaf. This [2016 World Cup of Hockey] team was unbelievable — nobody really touched us until the final game.
"I texted him the other day right after he signed. I said 'Congrats, man — you've got big kahunas.' That's huge. I probably wouldn't have been able to do that if I waited another year. So, for him to be able to do that, that's big.
"I hope he does an amazing job in Toronto because Toronto deserves a good team."