EDMONTON — Two games into their second half, the Edmonton Oilers sit just two points out of a wild-card spot. That could be construed as the good news.
A six-game losing streak has taken them nearly out of contention in the Pacific however, as they trail first-place Calgary by 15 points and third-place San Jose by 14 points after a 7-2 loss in the Shark Tank Tuesday night.
So, lets define success in Edmonton, shall we?
Well, when you've missed the playoffs in 11 of 12 seasons, and have the player many consider to be the best currently playing the sport, a berth in the post-season has to be considered a must, doesn't it? That sounds like a low bar, but here in Edmonton — where general manager Peter Chiarelli's job security absolutely depends on a round of playoffs — you've got to start somewhere.
A 20-20-3 record through 43 games is, as defined, pretty average. Let's take a look at how the Oilers got there, with a series of streaks and, yes, yet another fired head coach.
[snippet ID=3322139]
THE GOOD
The good news is a year ago the Oilers were 18-22-3, with about a 2.3 per cent chance of making the playoffs. More good news? They've still got Connor McDavid and he's still hovering around Art Ross territory, fifth in NHL scoring with 62 points, while Leon Draisaitl is tied for 10th place with 52 points. Ryan Nugent-Hopkins is having a career year with 38 points in 42 games, and PTO pick-up Alex Chiasson has 16 goals
In goal, free-agent pick-up Mikko Koskinen allowed Edmonton to survive a slow start by Cam Talbot, and just as Koskinen cools, Talbot has found his game. So, with a few elite scorers and some goaltending, the Oilers have hung in there out West.
THE BAD
Where to start?
• Milan Lucic has two goals in the calendar year 2018. That's $3 million per goal. He does some other things, sure. But having $6 million tied up in a two-goal man is a cap killer.
• The depth scoring — everyone below the Big 4 forwards — has let the Oilers down. The only other forward with more than four goals — Drake Caggiula — was dealt away for defenceman Brandon Manning in a head-scratcher of a deal.
• The general manager has failed this team. In his fourth season, his blue line is still so thin that simultaneous injuries to Oscar Klefbom and Kris Russell paralyzed Edmonton. Chiarelli fired Todd McLellan, and within two weeks new coach Ken Hitchcock was complaining of the same lineup flaws that cost McLellan his job. And attempts to improve by picking up Chris Wideman, Ryan Spooner, Manning and Alex Petrovic have mostly fallen flat.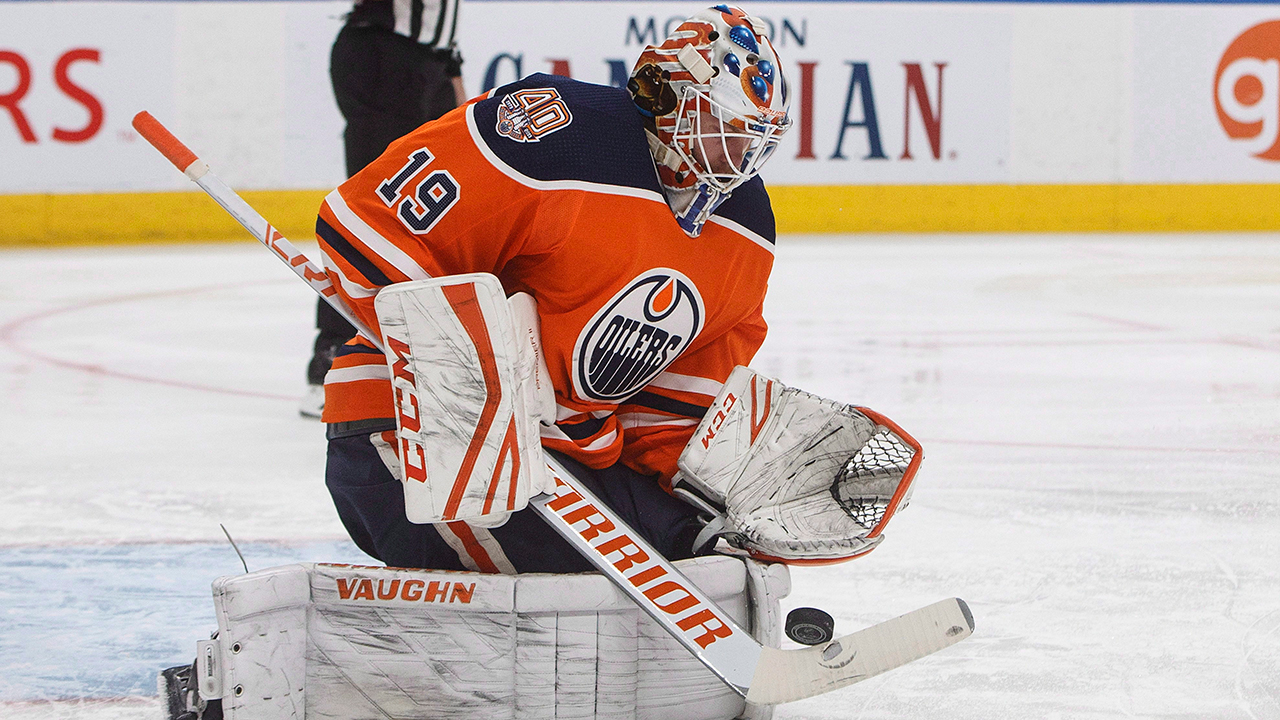 TRADE DEADLINE LOOKAHEAD
Desperate to keep his job, if the Oilers are anywhere close to a playoff spot on Feb. 25, Edmonton will be adding. The fear is that Chiarelli mortgages the future to save an average lineup today. His batting average in big trades does not inspire confidence among Oilers fans.
Scoring winger: With McDavid, Draisaitl and Nugent-Hopkins all natural centremen, there aren't enough compatible wingers here — especially on the right side. Edmonton needs a sniper for either McDavid's right side, or to play with Nugent-Hopkins while Draisaitl plays with McDavid. They need a finisher, like Jordan Eberle or Taylor Hall.
Top-2 Defencemen: The Oilers arguably do not have a top-pairing defenceman. Klefbom has filled in admirably when healthy, as has Adam Larsson. But certainly, neither is a legit No. 1, and we'd say that they would be a heck of a second pairing on a true contender. Edmonton needs high-end D-men, a tough find.
MOST IMPORTANT STORYLINE OF THE SECOND HALF
This has to be about the front office, starting with Chiarelli.
If the GM goes, it signals yet another do-over in Edmonton, the town that put the 're' in rebuild. Head coach Ken Hitchcock is only signed through the end of the season, and is unlikely to return under a new GM, meaning the Oilers would hire their ninth coach in 12 seasons.
Frankly, we're not even sure that a first-round exit would save Chiarelli here, when one considers the meager improvements made to this team in his four-year reign as GM.
The one thing Chiarelli and right-hand man Keith Gretzky have done well is drafting. So as much as Oilers fans don't want to hear it, the future actually looks pretty bright with guys like Evan Bouchard, Dmitri Samorukov, Kailer Yamamoto and Ryan McLeod. But this is McDavid's fourth season, and despite his heroics this team is stuck in neutral.
Either it shifts into drive in Edmonton quickly, or the guy behind the wheel is going to get replaced.
[relatedlinks]