It's no secret that goaltending was one of the biggest concerns for Nashville heading into the playoffs. Pekka Rinne, once thought of as an elite netminder, has been a below league average at his position for three of the past four seasons since signing a mega deal that pays him $7 million per season until 2019.
This season especially was a frustrating one, with Rinne consistently looking like the weak point behind a balanced team that finally had depth at the centre position, while still boasting one of the better defensive groups in the NHL. Rinne's main problem during the season was stopping high danger scoring chances, specifically shots from the inner slot or 'Red Zone'.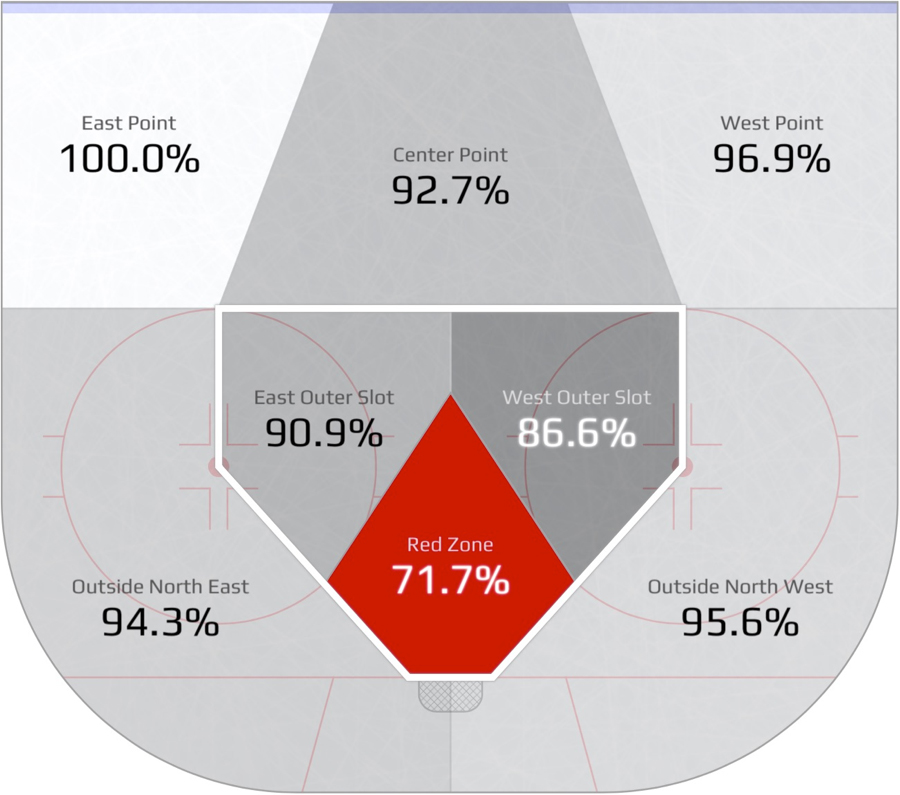 A league average goaltender stops 75.4 per cent of shots from the red zone, and nearly half of all goals in the NHL are scored from that area. Rinne only managed a 71.7 per cent save percentage in that zone in the regular season, and that actually improved down the stretch as he finished relatively strong. However, Rinne's season totals were still below average in the Red Zone, the West Outer Slot, the Outside North East, the Centre Point, and the West Point. Certainly not a season to write home about.
With the Nashville Predators up 2-1 in their series against the Anaheim Ducks many observers have suggested Rinne is performing at a much higher level in the playoffs. There's no other way the Predators could be up on the Ducks, right?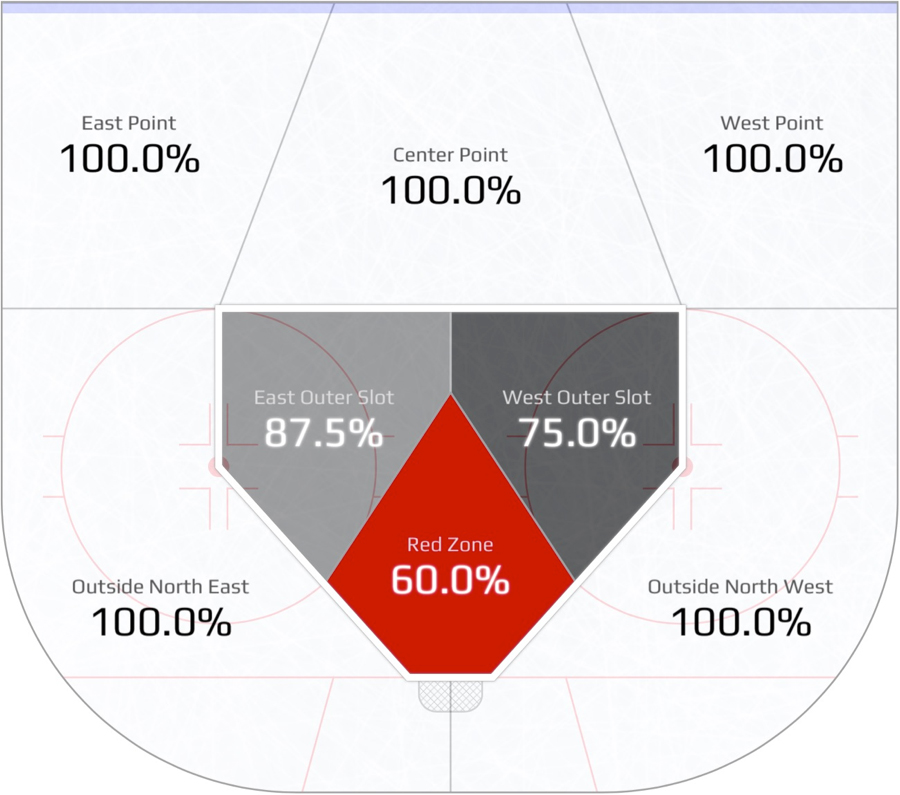 As it turns out, the improvements in Rinne's numbers, moderate as they are, come from areas where you don't expect continued success. It's true that Rinne hasn't let in any perimeter goals, but save percentages in those areas fluctuate wildly in small sample sizes. The most stable and predictive save percentages come in that Red Zone area, and Rinne has been even worse there in the playoffs than he was in the regular season.
The same applies to the rest of the slot, which is bad news for the Predators. It's not likely that Rinne will continue posting a perfect save percentage from those five perimeter spots and it seems that whenever the Ducks get to the slot, they have an extremely high chance of scoring.
The Predators may have the lead in the series, but unless Rinne is able to drastically improve his play on difficult shots, this series is very far from over.