The Columbus Blue Jackets have signed Gustav Nyquist to a four-year contract as the team moves on from Artemi Panarin.
Panarin left Columbus for the New York Rangers earlier on Monday.
"Gustav Nyquist is a skilled, fast, two-way player who will be a great addition to our club both on the ice and in the dressing room," said Blue Jackets GM Jarmo Kekalainen. "He is a talented playmaker with a versatile game who has been extremely durable throughout his career and we are very excited to welcome him to the Blue Jackets family."
Nyquist, who turns 30 in September, will carry a cap hit of $5.5 million each season of the contract.
Last season he split time with the Detroit Red Wings and San Jose Sharks. In 81 games he had 22 goals and 60 points, and he added one goal and 11 points in 20 playoff games.
July 1, 2019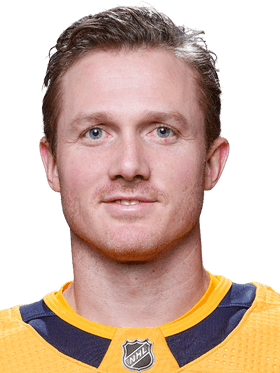 ---
SIGNED BY
Columbus Blue Jackets
CONTRACT TYPE
Free Agency
SALARY CAP HIT
$5.5 million