The NHL season opener is one month away, but hockey fans looking to feed their "chel" addiction a little early need only wait 10 days.
EA Sports NHL 19 drops on Sept. 14 for the PlayStation 4 and Xbox One and with it comes a host of new features and ways to play in addition to what fans of the series may already be familiar with.
Sportsnet got the chance to try out some of these shiny new additions to the annual hockey simulation. Here's a look at what's new in this year's edition.
New skating and physics technology
Probably the most impactful change from previous years is what the development team is calling their Real Player Motion Tech (RPM Tech).
Essentially what this entails is more realistic looking and feeling momentum acceleration and deceleration while on the ice with motion-captured moves from Edmonton Oilers star Connor McDavid.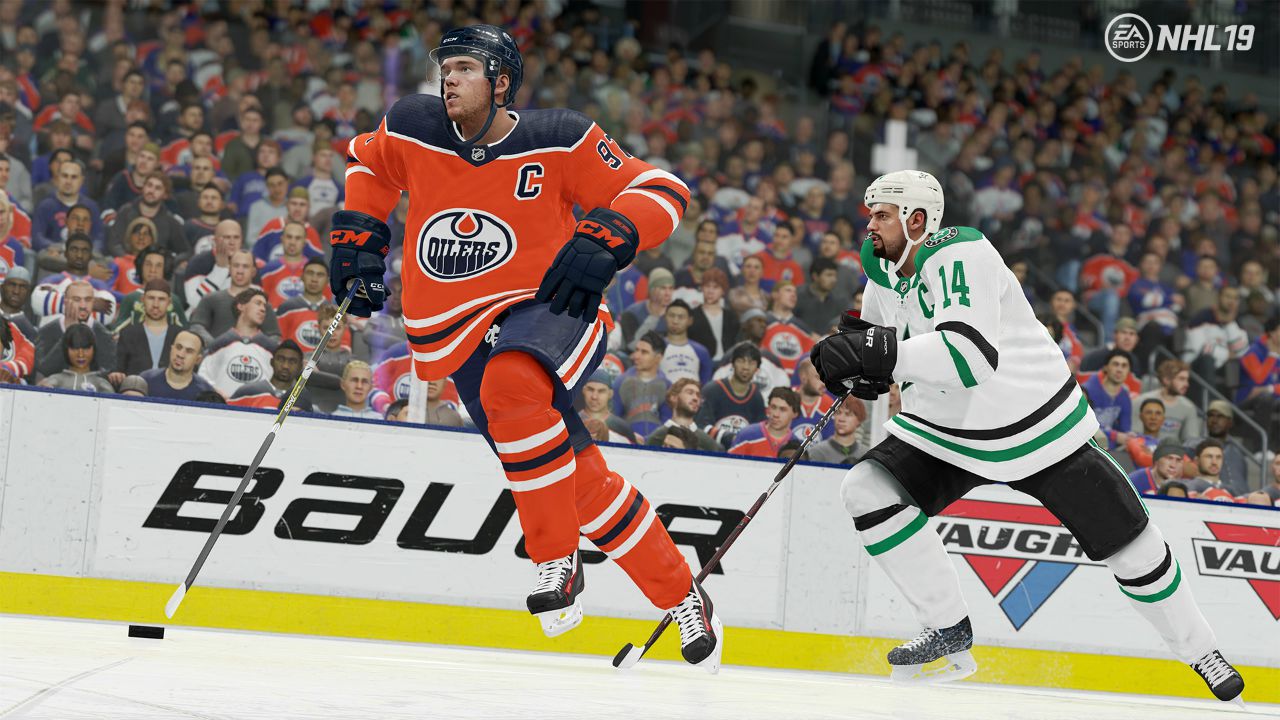 Our experience trying out this new skating system showed an impressive simulation of real hockey, where you can nearly feel the edges and see your character pick up speed with crossovers.
Additionally, this RPM Tech also showcases an impressive weightiness behind collisions that can lead to some devastating hits if you happen to be playing a bigger guy lining up any of the smaller speedsters in the game.
This was a gameplay improvement that's been asked of the development team by the EA Sports NHL series' core fans, and the folks at EA believe they've delivered.
"We're always getting feedback and this year we really wanted to focus on two aspects," said William Ho, NHL 19's creative director. "One is, how do we make skating and hitting more realistic, but then how do you make it more realistic while also enhancing gameplay?
"So to take the Real Player Motion skating, for example, we did motion capture moves that are way more realistic to showcase the athleticism of today's NHL's skaters.
"Being able to do hard cuts, to do carves, to have proper crossovers and turns, that actually enhances gameplay because now our players are more responsive, players don't feel like they're fighting the animation or fighting the physics and so we've answered fan feedback to make the game more responsive or more realistic, but also a side effect is it's more responsive for great gameplay."
The game is trying to highlight personality in the NHL
P.K. Subban is the cover athlete for NHL 19 and it's not an accident.
As Ho alluded to when speaking about the game's new skating and physics, this new version of the game is really trying to put in focus the remarkable athleticism and larger-than-life personalities that the NHL has seen injected into the league with its many young stars. The EA team views Subban as the perfect representation of all of this.
"P.K. Subban really embodies what we love about what's going on in the NHL with all these young stars who are more expressive, more creative on the ice and also off the ice," said Ho. "I think they're capturing the spirit that is really bringing new fans into NHL the league and NHL the game."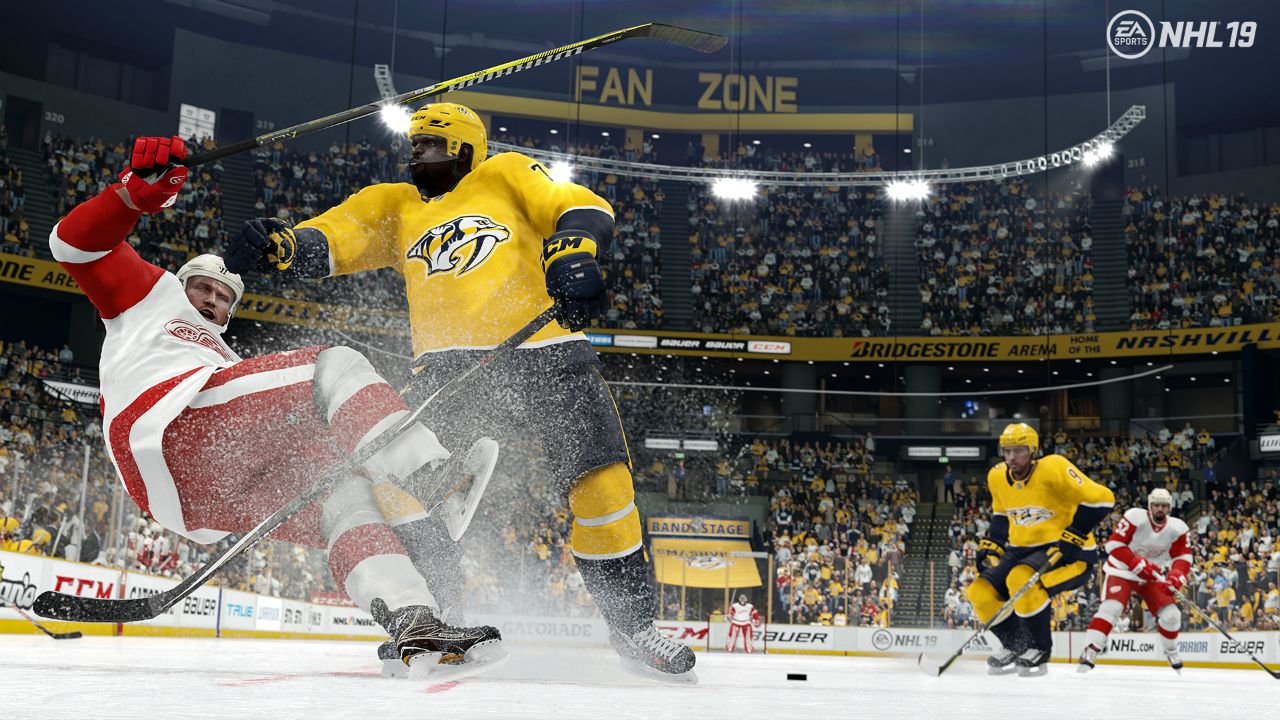 A ton of different ways to play
As mentioned off the top, NHL 19 will have many different ways for the many different knids of NHL fans to play.
For the traditionalists, you can still play the old mode that lets you just pick an NHL team and duke it out with your buddies.
For those who want to vicariously live out their broken hockey dreams, you can jump into the "Be A Pro" mode and take a created player from Junior all the way up to a Hart Trophy or two.
If you're an armchair GM and are convinced you can run insert whatever team you cheer for here better than the guys in charge, there's always the franchise mode that will still allow you to make trades, sign and draft players and even change the look of your arena and potentially move the team somewhere else – hello Seattle!
And, of course, there's the plethora of online modes available, such as the always-popular Hockey Ultimate Team (more on this in the next section), the always-cool EA Sports Hockey League that tasks you with playing six-on-six hockey where each player controls an individual character on the screen, playing out what their role should be and, lastly, the all new "Ones" and "Threes" modes.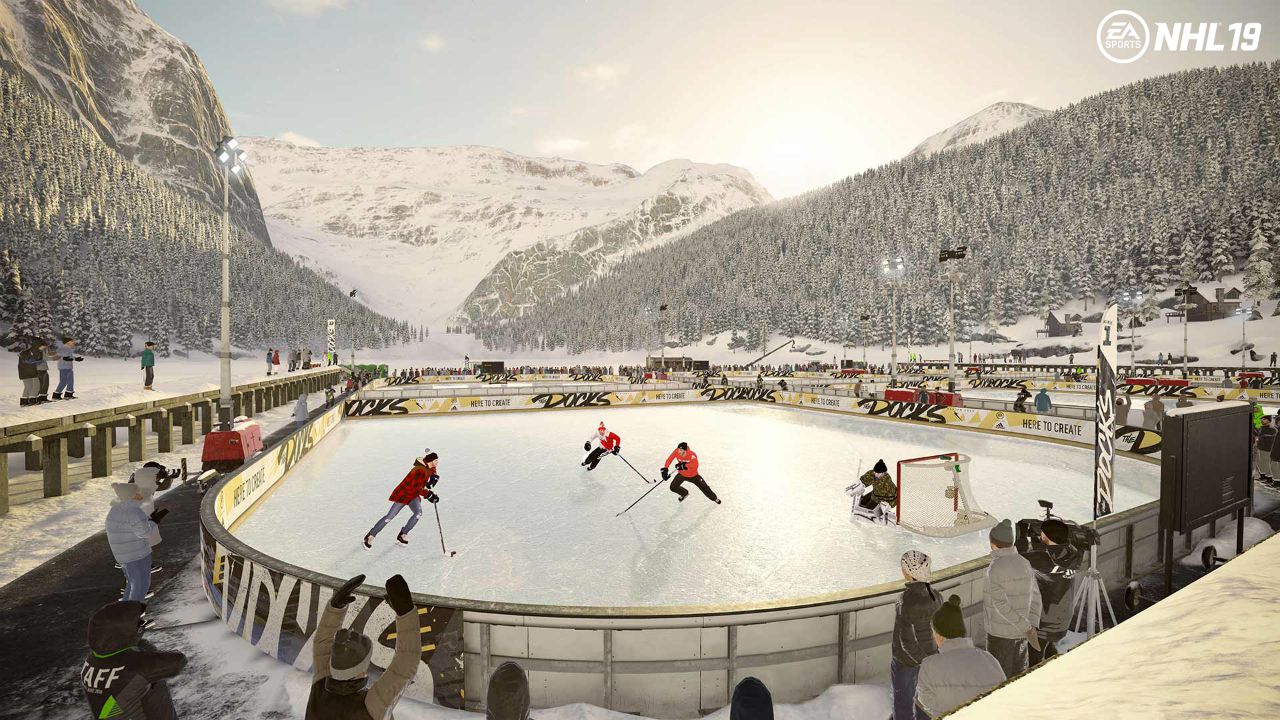 That personality that Ho said his team was trying to capture in this new game is most apparent in these two new modes as they're, essentially, arcade-inspired free-for-all games of shinny where players compete to win as much as they can to earn the right to move onto tougher competition in a daily tournament.
Advancement is tied to the type of rink you're playing starting on a small pond and working you're way up to a full stadium where only the best competitors of the day have the right to show off their skills.
The individuality of these modes come from the fact players will be entering them with a create-a-player that they can fully outfit with a variety of different sweaters, pants, sticks and skates of both modest and outlandish design – we saw a throwback outfit to NHL 94, for instance.
This is all to say that there should be a lot to do in this game, something the devs are hoping will get fans of the series old and new to play it.
Legends of the game
While not ground-breaking, one thing that is still a cool added feature is the addition of over 200 alumni, or "legends," in the game that players will be able to collect in Hockey Ultimate Team and play with both online and locally with what they're calling "Hero Teams."
This means you won't be able to play the 1984-85 Oilers, but there will probably be a team featuring the stars of the '80s, meaning you can still go crazy with a young, unstoppable Wayne Gretzky.