BOSTON — Zdeno Chara will glide to his spot on the Boston blue line tonight as the referee prepares to drop the game's first puck. It's an exercise he is accustomed to: another young stud rolls through town, his latest generational player/babysitting assignment begins.
For every great player there is a defenceman, maybe two or three of them, with the ability to mark him. Chara, who broke into the National Hockey League when Connor McDavid was 10 months old, has been that antagonist to a series of future Hall of Famers.
"Not many guys can play against Connor. If you do, it's a privilege," Chara said on Wednesday, fully embracing a long session with (mostly) the visiting media from Edmonton. "It was the same playing against Wayne or Mario or Sid or Ovie. It's excitement and a challenge because you are playing against the best in the world. If you ask any kid, they'd love to be in our shoes playing with or against these guys.
"Yeah, there is pride," he said. "I'm be lying if I said no."
McDavid, like all those super elite players before him, is thinking about the six-foot-eight Slovak long before puck drop. In a game where time and space is currency, Chara is the cyber thief who empties your bank account, leaving you a zero balance on both counts.
"Well, you've got to start preparing whatever you're going to do a lot sooner, because he has that real long stick," McDavid said. "It doesn't give you any time — you get the puck and he's right on you, with that long reach. And if he gets you in those mitts, it's not looking very good.
"He's probably seen it all. There's not much you're going to trick him with. You just try to play around him. Not through him."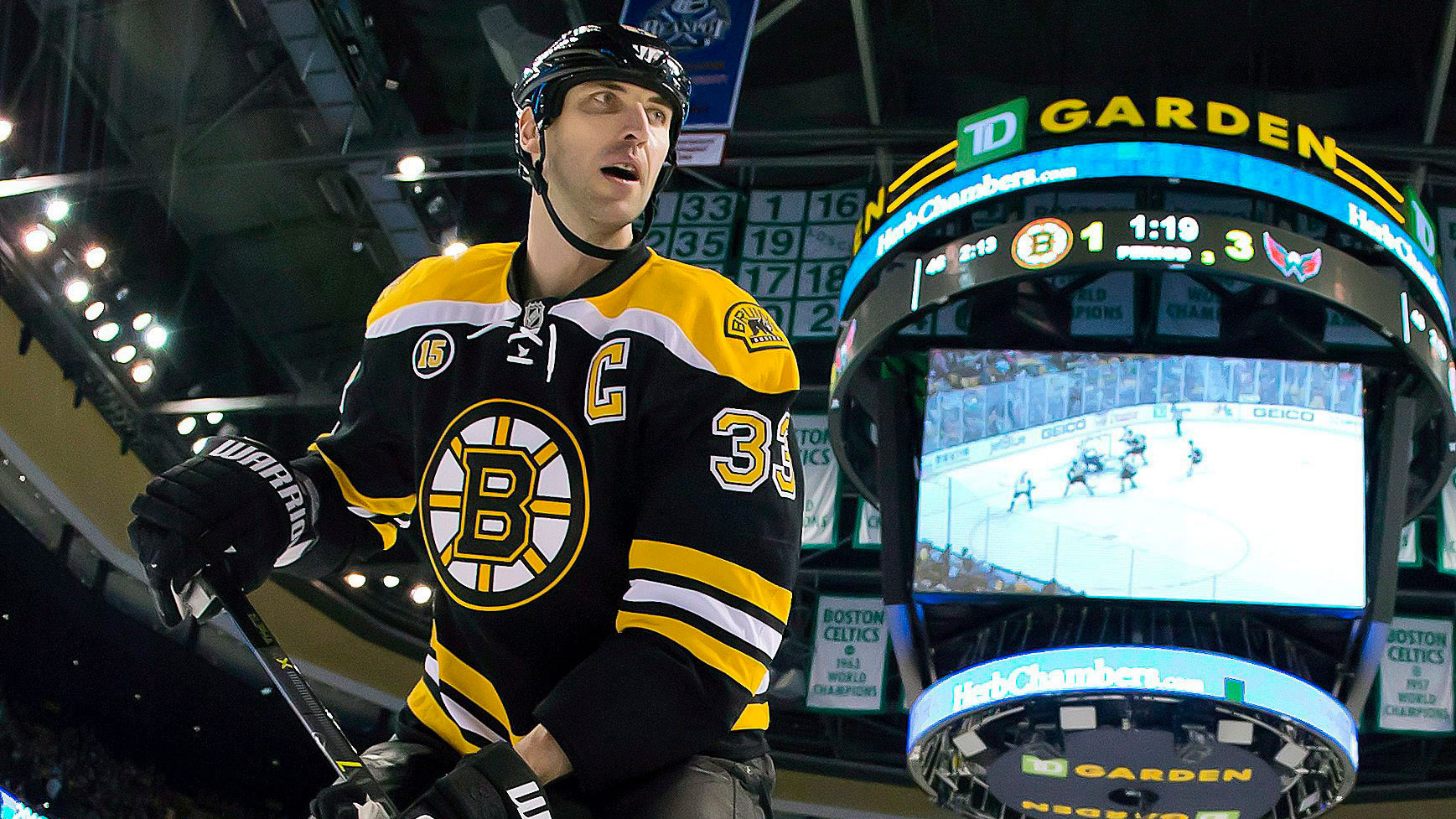 Across Conference lines, McDavid vs. Chara gives us a glimpse back at Gretzky vs. Scott Stevens, or Mario vs. Nick Lidstrom. The Oilers and Bruins meet tonight and again in Edmonton's home opener next Thursday night. Then the season series is complete, and we'll count up the damage done.
What makes McDavid so difficult? Speed? Skill? Hockey sense?
"You are asking me questions you already know," smiled Chara. "He's the best player in the league, so for sure he's unique, very special. You can name any aspect, skating-wise, skill-wise, think-wise, ability to make plays, shoot, score, the way he sees the ice… He's one of an era like Wayne or Sid."
Leading with my chin, I asked Chara how he would have approached McDavid when he was 26, and how that approach has changed now that he is 41 — and not as fast as he once was.
"How do you know I'm not as fast?" he said, sending the question back at the questioner like a line drive through the box. "The game is faster, so how can I get slower when the game is getting faster?"
Well, fair enough…
"It's not how quick your feet are, it's other things. It is harder especially comparing the rules of then to today, the systems they played then. It's a lot more creative now, lots more open ice for guys to show their skills and their speed."
McDavid is clearly the face of the new, faster, more skilled game. He embodies the vast changes that have taken place in hockey since Chara made his NHL debut as a New York Islander back in November 1997.
"If he was 16, he could have played in the NHL," Chara said. "He would have had 80 points at 16. If he was 17 years old, he'd have 90, and 100 points at 18. Did Connor need 100 games to show us how good he was? No, first game he was very much noticeable."
"That's pretty special. It means a lot coming from him," said McDavid. "He's one of the world's best back there, and has been for a long time."
The great players have always sensed the opportunity that exists tonight at the TD Garden. They love nothing more than to have their biggest nights under the bright lights of these best-on-best scenarios. They downplay it — they are hockey players, after all, not NBA stars — but both McDavid and Chara are aware that this meeting, this matchup, has some special sauce to it.
Whoever gets the better of it will have a unique memory, one that will last a lifetime. It is 'The time I shut down Connor McDavid' vs. 'The night I scored 2-2-4 against Big Z.'
"He's the biggest to ever play," reasoned McDavid. "If he gets you in his sights, and in his mitts, it's not fun."