Eeli Tolvanen is a natural goal scorer, a left-handed shot who thrives playing on the right side in the same vein as Vladimir Tarasenko.
"He's got excellent skill and hockey sense," says David Gregory of NHL Central Scouting. "Plays the game at a high pace and is very tough to contain. He is dangerous offensively creating opportunities with a quick shot that he can release on the fly. He is very good at finding the open man with a tape-to-tape pass. He understands the game very well and can be responsible in all zones."
Here is some more on Tolvanen.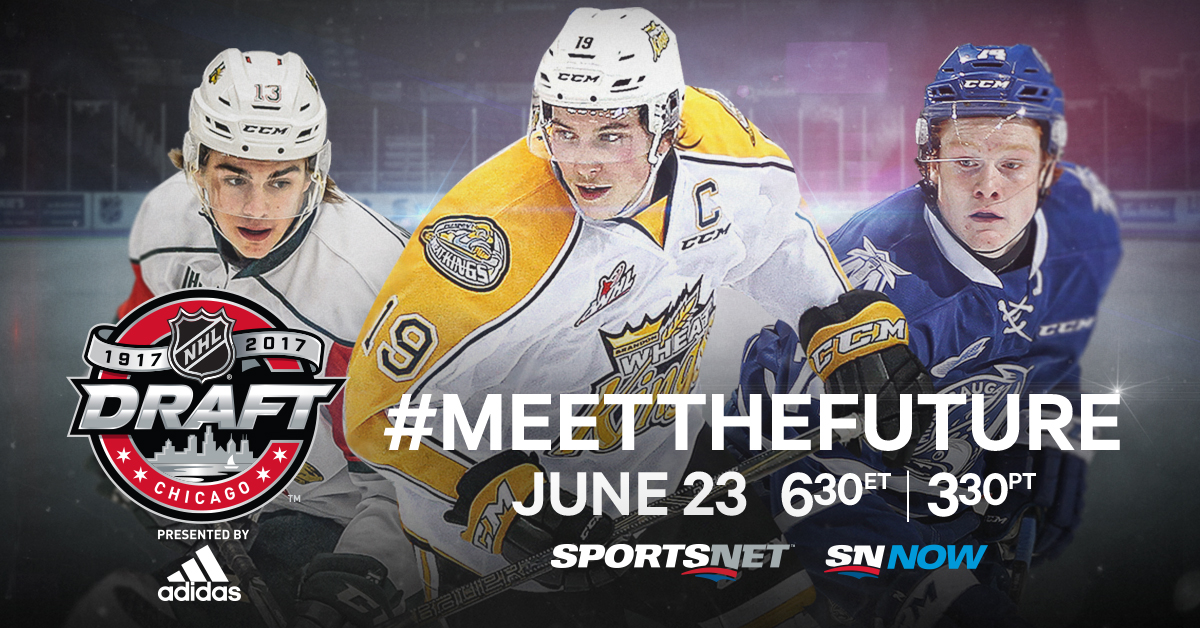 Age on June 23: 18
Current Team: Sioux City Musketeers, USHL
Position: Right Winger
Shoots: Left
Height: 5-foot-10
Weight: 170 pounds
From: Nummela, Finland
NHL Central Scouting Rank (North America): 8
Jeff Marek's Take: "Outside of Owen Tippett, the top sniper in the draft. Wicked release that is already NHL-level."
He took an unconventional path for a Finnish player
Tolvanen honed his skills as a youngster in the Espoo Blues system in Finland's various developmental leagues. He scored 39 goals and had a whopping 84 points in 41 games with the Blues U18 squad in 2014-15 and instead of staying in his home country the forward moved to the United States to play in the USHL. This is why he is ranked as a North American skater despite being European.
His transition to a new league was tough especially considering he struggled with English early on. Having fellow Blues grads Joel Janatuinen and Waltteri Hopponen as teammates did make it easier though. The on-ice adjustments went smoother.
"It's very difficult to play in this league as a 16-year-old, and he made the adjustment really quickly," Sioux City general manager Mark LeRose told Adam Kimelman of NHL.com. "He skates well. He really doesn't get hit because he's smart with the puck. What he's really good at is getting open and being able to release his shot from anywhere in the offensive zone. He came into the league and it really wasn't a difficult transition for him, surprisingly."
Named to the USHL all-rookie team in 2016, he carried that momentum into 2017 and ended up a first-team all-star. Producing at a point per game pace in a league like the USHL is tough to do, but he finished third in the league with 30 goals and lead his team with 54 points in 52 games.
The next stage of his hockey career will take place at Boston University where he will spend the 2017-18 campaign.
He isn't a one-trick pony
While Tolvanen's main strength is his offence, he boasts a well-rounded style. The Musketeers were a strong defensive team and all indications were that Tolvanen adapted to their system quickly and efficiently. Also, he may be small but he's willing to throw his body around.
"When he's not feeling it offensively he will go to his backup game and be physical and hit guys and work out his frustrations," LeRose added. "When he does that he's a powerful hitter, because he's such a strong skater. It doesn't show up in his game every night because it doesn't have to…I'm not saying he's a brute or a beast but he does have a physical element to his game."
He had a fun time at the Scouting Combine
With so many eyes on you, the Scouting Combine can be a stressful time for a young prospect, but Tolvanen seemed to relish the opportunity he had in Buffalo.