Mitchell Stephens prides himself on his two-way game and finished the season with a very strong showing at the under-18 tournament. Here's all you need to know about the 2015 NHL Draft prospect.
Age on June 26: 18
Current Team: Saginaw Spirit, OHL
Position: Centre
Shoots: Right
Height: 6-feet
Weight: 187 pounds
From: Peterborough, Ont.
Twitter: @Stephens2727
NHL Central Scouting Rank (North America): 112th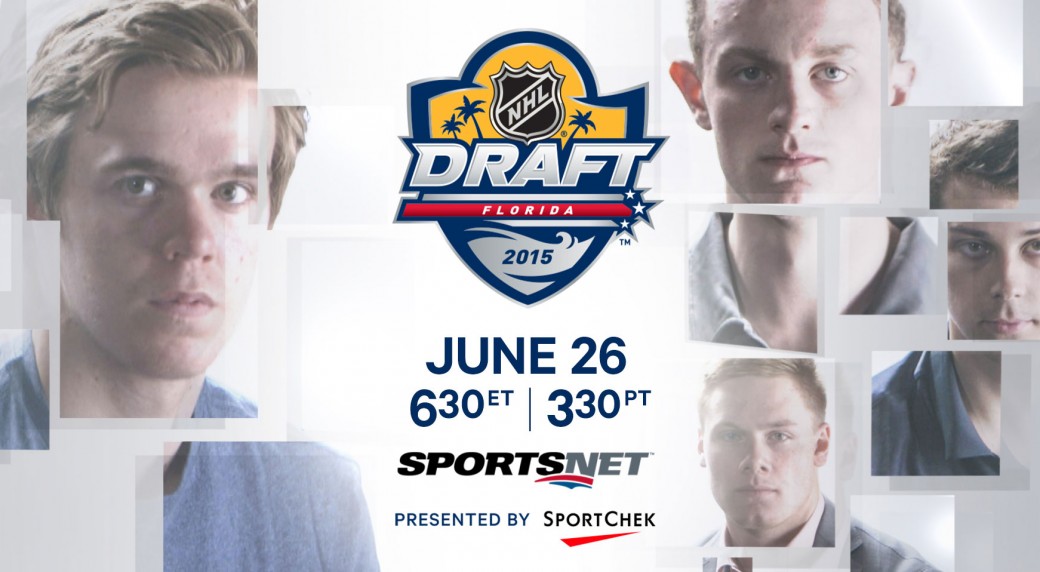 Marek's Take: Had a fantastic U18 tournament in Switzerland that really turned scouts onto his potential. Doesn't have an elite skill set but more than works hard enough to compensate for it. He just does everything really well. A solid hockey player. Played RW at the U18s and excelled, perhaps that's where he's best suited. NHL Comparable: At center he's a poor man's Mike Richards, on the wing Patrick Sharp.
Closed out season with strong U18 tournament
Representing Canada in Switzerland at the World Under-18 Championship, a tournament typically dominated by the Americans, Stephens had a strong showing for the bronze medallists. With five goals and 10 points in seven games, Stephens was second in Canadian scoring, behind only Mathew Barzal, who is a lock to go in the first round. Stephens was seventh in tournament scoring and captained the Canadian squad.
He prides himself on his two-way play
Despite his great finish to the season with strong offensive totals at the under-18s, Stephens' 48 points in 62 OHL games don't jump off the page. But his game, and the reasons for wanting to get him in the draft, run deeper than those numbers.
In an interview with Neate Sager of Yahoo's Buzzing the Net after Stephens was drafted into the OHL, eighth overall by Saginaw, he spoke about his dedication to the defensive side of the game.
"Ever since I started playing I've taken my defence seriously, I feel I have some good offensive talent too," he said. "In minor hockey in Peterborough, since we had fewer people we weren't the skilled team, so we relied more on the defensive aspect. It's just the role I've always gone toward."
Stephens has studied and modelled his game after Mike Richards and Mike Fisher, two players lauded for their two-way play, especially earlier in their careers.
Stephens won't be a finesse player. His offensive totals in the OHL are bound to improve next season and he does have upside in that end of the ice too, but it comes from hard work, going to the dirty areas, and staying in the middle of the action.
After Stephens scored four goals in a December game against Niagara, Spirit coach Greg Gilbert talked about his game.
"He's starting to play like Mitchell Stephens needs to play," Gilbert said. "He can't change. He can't be a perimeter guy. He has to be a straight forward, hard-nosed guy like he is."
His offensive game has room to grow
As Jeff Marek mentioned at the start of this article, if Stephens is put on the wing, he could find more success in the offensive categories. His goal, assist and point totals all more than doubled over his rookie OHL numbers – and this season he was mostly in a shutdown and penalty-kill role on the second-lowest scoring team in the league's Western Conference.
In minor midget with the Toronto Marlboros, Stephens scored 44 goals in 58 games, finishing second on his team to Dylan Strome. The competition from here on out will only get tougher, but as Stephens gets stronger and more experienced at each level, his offensive totals could keep rising. He's fast, which will help him at every level and force NHL teams to think long and hard about his long-term, big league potential.
Where Stephens ultimately goes in the draft will be determined by what teams think he will become three, four, or five years down the line in the NHL. Will he be a third/fourth line checker with speed, or a top-six forward? Will his offence develop enough to warrant him getting good minutes at the big league level?
At the start of the season, Stephens was projected as a late-second or third round draft pick, but towards the end of the season his name was being mentioned as a potential first-rounder. Where he gets selected comes down to what kind of player scouts are projecting he'll become down the line, not what kind of player he was for the Saginaw Spirit this past season.