Artemi Panarin finally got his wish.
After a year-long episode in Columbus, during which it became abundantly clear Panarin was unlikely to remain in Ohio long-term, the dynamic winger's next destination is now set: The 27-year-old has signed a seven-year, $81.5-million deal with the New York Rangers, according to Sportsnet's Elliotte Friedman.
View this post on Instagram
Panarin enjoyed a career year in 2018-19, amassing 28 goals and 87 points for the Blue Jackets. He's posted 77 points or more in each of his four seasons in the NHL, while reaching or coming just a handful short of the 30-goal plateau in each of those campaigns as well.
The former Chicago Blackhawk was offered an eight-year extension by Columbus last season, but opted not to sign, informing the team he was unsure about living in Columbus long-term. The Blue Jackets reportedly tabled a monster last-minute offer to try to keep Panarin in town — eight years, $96 million, according to The Athletic's Aaron Portzline — which Panarin turned down.
His new contract slots in as a significant raise over the two-year, $12-million deal the former KHL standout just finished up.
July 1, 2019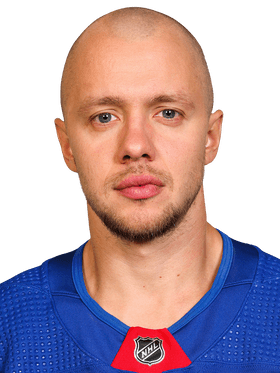 ---
SIGNED BY
New York Rangers
CONTRACT TYPE
Free Agency
SALARY CAP HIT
$11.64 million