ANAHEIM, Calif. — The Anaheim Ducks signed holdout Hampus Lindholm to a six-year, $31.5 million contract through the 2021-22 season on Thursday, ending a stalemate with their talented Swedish defenceman.
The 22-year-old Lindholm scored 92 points in 236 games over the past three seasons, developing into one of the NHL's top young blueliners with a fluid two-way game. The Swede missed training camp and the first eight regular-season games this fall while holding out.
"I'm really happy to be back in Anaheim," Lindholm said in a phone interview from Sweden. "That's where I've been all my career. This is the only time when we had time to sign me, and we could still keep some players. It was kind of perfect that way to keep the team that we had last year."
General manager Bob Murray echoed Lindholm's excitement about the deal, which allows the Ducks to preserve the four-time Pacific Division champions' core. A dominant regular-season team, Anaheim has won only three playoff rounds in the past four seasons, never advancing past the Western Conference finals.
"He's part of the future of this franchise, and we did everything we could to get him signed at a fair price," Murray said. "I wanted to give this group another shot, and I'm going to do everything in my power to keep it that way."
The Ducks' payroll is stretched to the limit, but owners Henry and Susan Samueli agreed with Murray about Lindholm's importance, stretching the Ducks' payroll to accommodate another large contract.
"They had my back the whole time," Murray said of the Ducks' owners.
Lindholm agreed to slightly less than the six-year, $32.4 million deal signed by Buffalo defenceman Rasmus Ristolainen earlier this month. Winnipeg's Jacob Trouba is the NHL's only remaining restricted free agent without a deal, and he has asked for a trade.
"I was hoping to get this done in the summer, of course, but that's just how it is," Lindholm said. "I can't do too much about that."
Lindholm has been working out daily at home with a Swedish Elite League team, along with extra work at home. He expects to be ready to step into Anaheim's lineup after he gets his visa, although that process could take up to two weeks.
Forward Rickard Rakell, Lindholm's teammate and fellow Swede, ended his own holdout by agreeing to a six-year, $22.8 million deal with Anaheim on Oct. 14, but he didn't practice with the Ducks until Wednesday.
"I've been practising hard," Lindholm said. "It's going to be exciting to come back and play some real hockey again."
The Ducks squeezed Lindholm's deal under the salary cap by putting defenceman Simon Despres and centre Nate Thompson on long-term injured reserve. Anaheim likely will have to make another move when either player returns from injury, but that might not happen for months.
"It was good this way, because now I can play and they didn't have to move anyone," Lindholm said. "We still have the same team, which is really good because I think we have a real strong back end. We have the guys left from the core group, so it's going to be an exciting year."
Lindholm repeatedly mentioned the importance of getting a deal that would allow the Ducks to keep their core together. The Ducks were widely expected to afford Lindholm by trading another defenceman — most likely Cam Fowler, the U.S. Olympian and a regular on Anaheim's defence for six years.
Fowler is the Ducks' second-leading scorer this season with three goals and four assists in eight games. He is also leading the Ducks in ice time, averaging nearly 24 1/2 minutes per game.
Lindholm's average annual salary will be $5.25 million. He makes $3 million this year, $6 million in 2017-18, $6.75 million in 2018-19, $5.25 million in 2019-20, $3.75 million in 2020-21 and $6.75 million in 2021-22.
October 27, 2016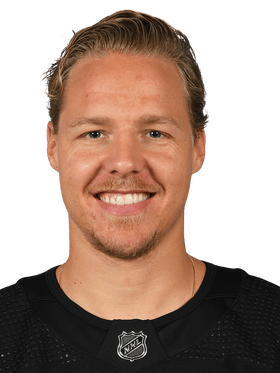 ---
SIGNED BY
Anaheim Ducks
SALARY CAP HIT
$5.25 million