The Pittsburgh Penguins shook off a slow start, and a coaching change, to surge into second place in the Metropolitan Division. They'll face the team that's eliminated them in each of the past two seasons, the New York Rangers.
The Penguins hold home-ice advantage for the series.
Broadcast Schedule: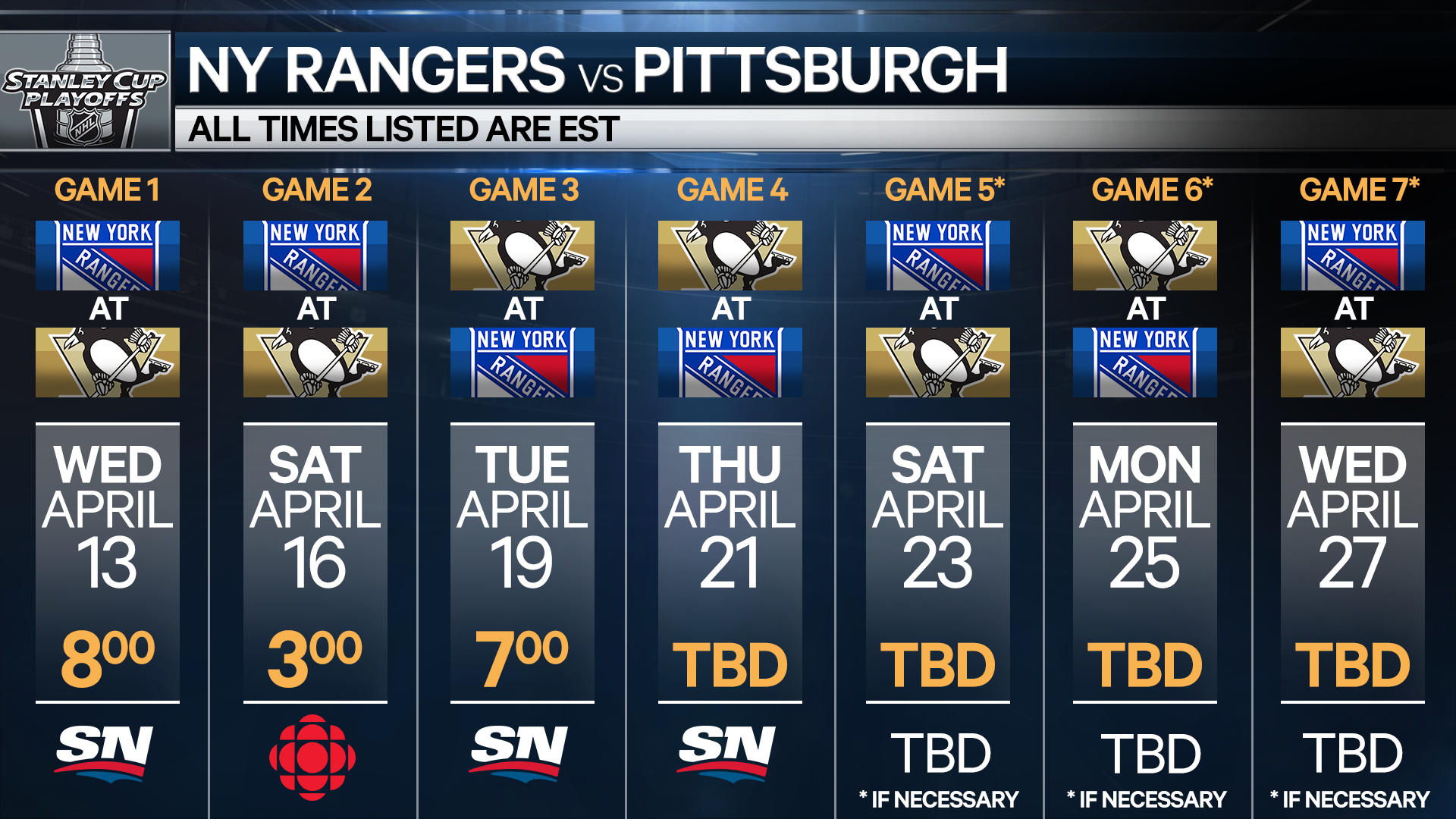 • Chris Johnston covers the series for sportsnet.ca
Here's a look at how the two teams match up.
ADVANCED STATS:
Pittsburgh: 5on5CF% – 52.7; 5on5Sv% – .931; 5on5Sh% – 7.54; PDO = 100.6
New York: 5on5CF% – 47.4; 5on5Sv% – .934; 5on5Sh% – 8.95; PDO = 102.4
(via stats.hockeyanalysis.com)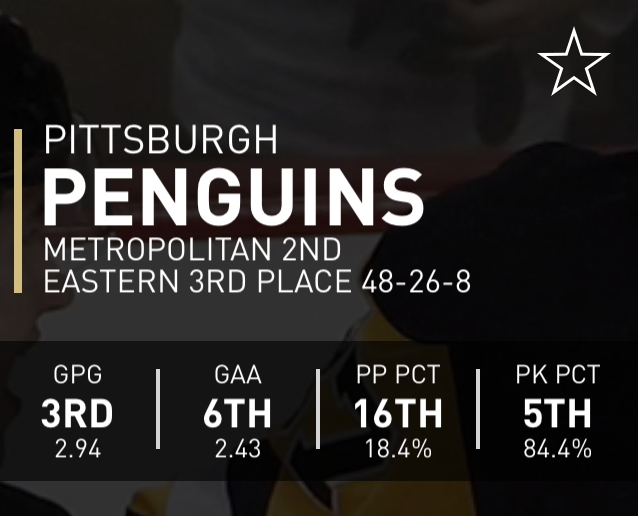 Head-to-head
Pittsburgh: 3-1-0
New York: 1-2-1
LAST GAME PLAYED HEAD-TO-HEAD:
Sidney Crosby tipped home the winner in overtime as the Penguins edged the Rangers.
LAST TIME THEY MET IN THE PLAYOFFS:
The Rangers eliminated the Penguins in the first round of last year's playoffs as the Penguins just could not crack Henrik Lundqvist. All four of the Rangers' wins in that series were by an identical 2-1 score. Carl Hagelin scored in overtime of Game 5 to send New York to the second round. This year, he's on Pittsburgh.
PITTSBURGH'S HIGHLIGHT OF THE YEAR:
There was a time this season when people were wondering if Crosby had lost a step. Tell that to Cam Fowler and John Gibson.
NEW YORK'S HIGHLIGHT OF THE YEAR:
There were plenty of Lundqvist saves worthy of being shown here, but this goal by Rick Nash shows that at age 31, he's still a force to be reckoned with.