With the NHL's off-season coming to a peak Friday, we rank the 16 most compelling impending unrestricted free agents of Summer Sixteen.
Stammergeddon dominated all debate and speculation regarding this year's free agency class — and rightly so — up until Steven Stamkos decided to stay put, but a quick scan of this group shows there are intriguing players at every position still available to cash in big on July 1.
We round up the on-ice performance and gather the latest rumours regarding the NHL's top 16 UFAs-in-waiting.
These players are free to sign at 12 p.m. ET on July 1.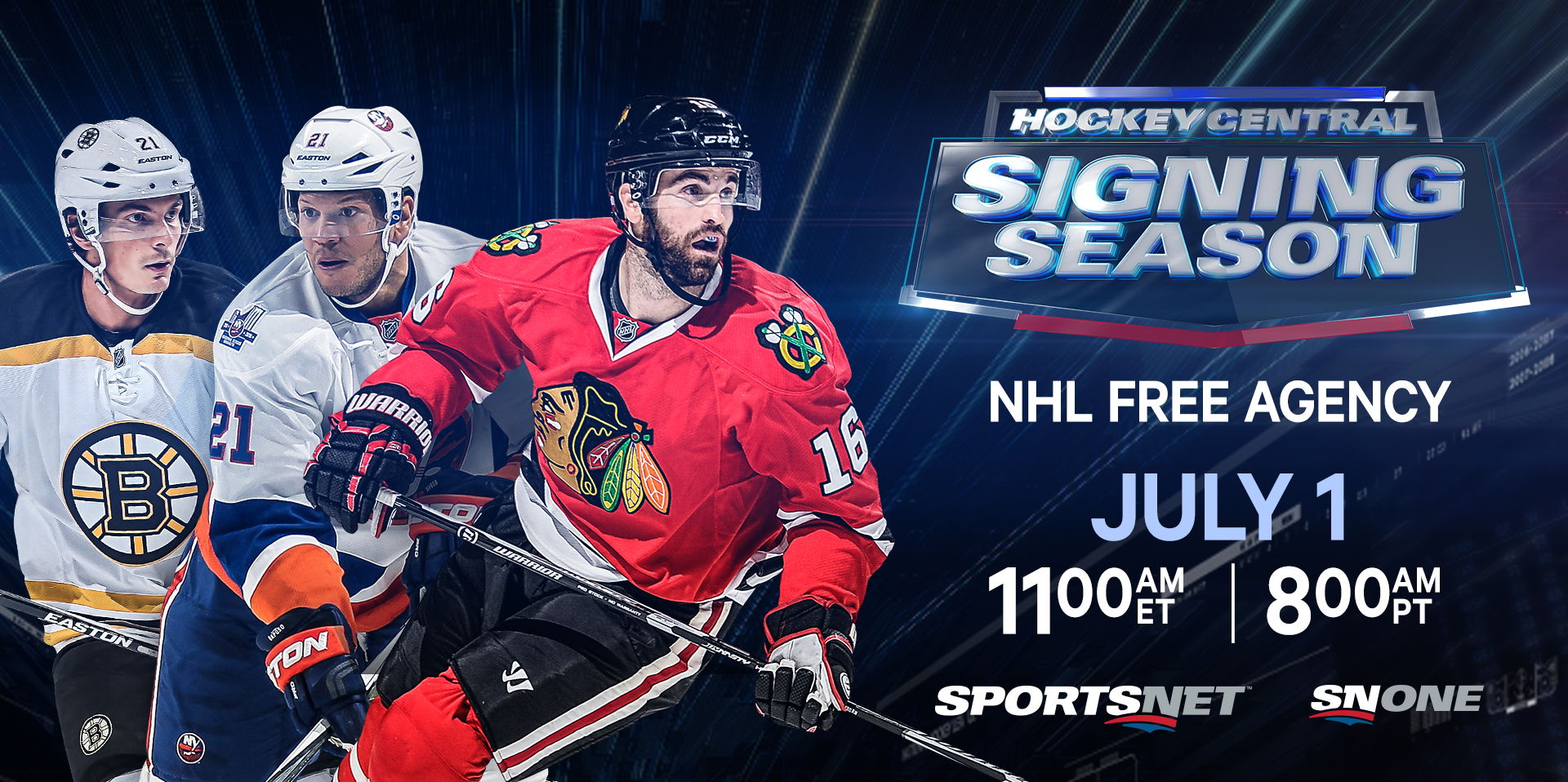 1. Kyle Okposo

Age: 28
Position: Right wing
2015-16 salary cap hit: $2.8 million
Bargaining chip: Excellent play-maker and a smart bet for 20 goals whenever healthy. Proved capable of striking nice chemistry with elite players, like John Tavares.
Contract year report: Okposo paced the Isles with 42 assists and chipped in 22 goals. He was not named to Team USA's World Cup roster.
Latest dirt: Newsday's Artur Staple estimates Okposo could be looking for as much as $7 million per season on a long-term deal. Okposo was wished well by Isles GM Garth Snow and has since been in touch with the Jets, Blues, Kings, Wild, Red Wings, Sabres, Panthers and Coyotes.
2. Milan Lucic

Age: 28
Position: Left wing
2015-16 salary cap hit: $6 million
Bargaining chip: A Stanley Cup champion who stays healthy, irritates the opposition and, in a perfect world, is a threat for 30 goals.
Contract year report: The trade from Boston to L.A. has refreshed Lucic, who led all Kings wingers with 55 points (47 at even strength) and a plus-26 rating.
Latest dirt: Lucic and the Kings spoke lovingly about each other all season but failed to strike a deal. The Vancouver native has been spotted getting wined and dined in Vancouver and Edmonton this week. A couple of reports had Lucic's signing to the Oilers as a done deal, but the player called that "b.s."
With the Oilers shipping out Taylor Hall for defenceman Adam Larsson Wednesday, a Lucic signing appears even more likely.
3. Loui Eriksson

Age: 30
Position: Right wing
2015-16 salary cap hit: $4.25 million
Bargaining chip: An Olympic silver medallist and a winner of every shade of medal at the world championships, Eriksson wrapped up his sixth 20-goal campaign and was named a Lady Byng finalist in 2016.
Contract year report: After concussions and an adjustment to life as a Bruin set him back, Eriksson responded with an excellent contract year: 30 goals, 63 points, and 19:28 average ice time. Boston decided to keep Eriksson at the deadline, but its playoff push failed.
Latest dirt: Off-and-on extension negotiations with the Bruins failed to lead to a deal. The Bruins were willing to offer four years, according to ESPN's Craig Custance. The Kings and Ducks reportedly expressed interest in trading for Eriksson at the deadline, but Bruins GM Don Sweeney's ask was too high.
The King, Canucks, Predators and Flyers are among the teams reportedly contacting Eriksson.
"It's a big decision, where I end up. So, we'll see what's going to happen this summer," Eriksson told reporters after the Bruins missed the playoffs. "I had three great years here, and we'll see what's going to happen here this summer. That's all I can say."
4. David Backes

Age: 32
Position: Centre
2015-16 salary cap hit: $4.5 million
Bargaining chip: Reliable 50-plus-point captain with a nasty shoulder and a kind heart.
Contract year report: Another solid season for the big pivot. Backes had 21 goals and 24 assists in 79 games, remaining durable and accountable while celebrating his 200th career goal. The captain was clutch for St. Louis in the post-season, scoring three game-winners.
Latest dirt: When the Blues decided to re-up with coach Ken Hitchcock, roster change was in the air. T.J. Oshie was dealt to Washington, but in late February GM Doug Armstrong went so far as to say that trading Backes would be an injustice to his teammates. The Blues, however, are Vladimir Tarasenko's team now.
After losing in the Western Conference final, Backes said there is "no question" he'd like to return to the Blues. Term could be a sticking point.
Armstrong said on May 31 his No. 1 priority is re-signing RFA Jaden Schwartz. As for Backes?
"We'd like to have David back, and hopefully as we push in we can get it done," Armstrong said on June 18. "But it has to work for both sides, not just one. We're willing to invest a little bit of 'thank you' money, but it has to make sense. He's earned the right… but only to a level."
5. Dan Hamhuis

Age: 33
Position: Defence
2015-16 salary cap hit: $5 million
Bargaining chip: A four-time medallist at the World Championship and a gold medal winner with Team Canada at the 2014 Winter Games in Sochi.
Contract year report: Hampered by a nasty jaw injury, Hamhuis was limited to just 58 games but was a solid component of Vancouver's top four.
Latest dirt: The Canucks dangled Hamhuis at the trade deadline, but the Dallas Stars ended up dealing for Kris Russell instead.
GM Jim Benning was still open to re-signing Hamhuis as of June 22, but at the draft president Trevor Linden said the Canucks told Hamhuis to expect becoming a free agent. Vancouver is focused on adding a top-six forward in free agency.
6. Brian Campbell

Age: 37
Position: Defence
2015-16 salary cap hit: $7.14 million
Bargaining chip: Stanley Cup champion and Lady Byng winner whose recent play has been overshadowed by Florida's exciting youngsters and affable oldsters.
Contract year report: The Panthers' workhorse skates more than 22 minutes a game, runs the power-play alongside young Aaron Ekblad, and contributed 31 points. Fantastic contract year.
Latest dirt: The dependable veteran will find work at reduced pay. Campbell and former GM Dale Tallon both said they'd try to make contract negotiations work, but then the new regime hired impending UFA Keith Yandle.
The rumour du jour sees Campbell returning to the Chicago Blackhawks
7. Andrew Ladd

Age: 30
Position: Left wing
2015-16 salary cap hit: $4.4 million
Bargaining chip: The two-time Cup winner is just one year removed from his best season. In 2014-15, Ladd scored a career-high 62 points, helped the Jets into the post-season, and got nominated alongside the likes of Ryan Getzlaf and Jonathan Toews for the Mark Messier Leadership Award.
Contract year report: Ladd's production dipped, but only slightly: 25 goals and 21 assists. He was a minus player for the first time in four years and spent time on the Jets' third line before welcoming a return to Chicago at the trade deadline.
Latest dirt: According to the Free Press, Ladd's initial ask was for six years and at least $41 million.
The Lightning, Predators, Islanders and Canadiens all reportedly made contact during the UFA negotiating window.
Ladd spoke to ESPN's Pierre LeBrun on June 14 regarding the fit he's looking for.
"First and foremost I want to play for a team that has a chance to win," he said. "I've kind of done the rebuild thing a little bit there in Winnipeg. At this point in my career I want a chance to win another Stanley Cup.
"And then, family-wise, just being in a good spot for my wife and kids, somewhere where they're going to be happy and comfortable. I think those are the two most important things that I'm looking at."
8. Kris Russell

Age: 29
Position: Defence
2015-16 salary cap hit: $2.6 million
Bargaining chip: World's greatest shot-blocker.
Contract year report: The stay-at-home, top-four defender logged heavy minutes once being traded to Dallas, chipping in 19 points on the season, and staying out of the box. Russell's 10 penalty minutes were the fewest among the Stars' defence core.
Latest dirt: Russell priced himself out of Calgary this year and is the type of defenceman the offence-first Stars would be wise to retain. Dallas also expressed interest in Vancouver's Dan Hamhuis, a pending UFA, at the trade deadline. The Stars, however, have stated they're going with a younger D core.
Russell has reportedly fielded interest from the Edmonton Oilers and Toronto Maple Leafs among other teams.
9. Mikkel Boedker

Age: 26
Position: Left wing
2015-16 salary cap hit: $3.75 million
Bargaining chip: Big, 211-pound wingers who can make plays and stay out of the penalty box are a treat. A Coyotes top-10 draft pick in 2008.
Contract year report: Boedker ranked among Arizona's leading scorers when he was dealt at the deadline to Colorado. He has 17 goals and 34 assists, but was a minus-33 player. Not great when you consider how much power-play time he sees.
Latest dirt: Boedker, who isn't exactly a hero in the analytics community, appears to have been a pure rental for Colorado. Even though Joe Sakic said publicly he'd like to have him back, Boedker's reported asking price is in the ballpark of $5.5 million for five years. Will likely go to the highest bidder, and the Canucks are one interested club.
"There's no decision as of right now," Boedker told the Denver Post. "I've enjoyed my time here so far and we'll see what happens in the summer." He has not ruled out a return.
The Avalanche are expected to re-sign RFAs Tyson Barrie and Nathan MacKinnon to big deals, so Boedker might price himself out.
GM Joe Sakic said on June 16 that Boedker will test free agency but the Avs will still be bidding for his services.
10. James Reimer

Age: 28
Position: Goaltender
2015-16 salary cap hit: $2.3 million
Bargaining chip: The last goaltender to backstop the Leafs into the playoffs.
Contract year report: The best goalie on an atrocious team, Reimer's consistency this season earned him a trade out of Toronto and to San Jose, where he's backing up Martin Jones. Reimer went 6-2-0 with three shutouts and a .938 save percentage with the Sharks.
Latest dirt: "You kind of know what teams are in the market and might need a goalie," Reimer told Mike Zeisberger of Postmedia on June 11. "I've kind of heard too that people who go into free agency, they have their short list of two or three teams they think are in the market. Plus there always are teams that come in from left field. You kind of see here or there potential teams that need goalies."
When Cam Ward re-signed with the Hurricanes on June 16, Reimer became the undisputed most valuable goalie on the UFA market. But when Toronto traded for Frederik Andersen and Calgary traded for Brian Elliott, the No. 1 goalie opportunities all dried up.
The six-year deal at $6 million per (Reimer's original ask from Toronto, as per Damien Cox) certainly ain't happening.
11. Jiri Hudler

Age: 32
Position: Right wing/centre
2015-16 salary cap hit: $4 million
Bargaining chip: Won the 2015 Lady Byng Trophy after a career-best 76-point performance.
Contract year report: Regressed to the norm. It would be in Hudler's best financial interest to swap his 2014-15 for his 2015-16 — a season hampered by injury, illness and occasional trips to the doghouse. But the winger responded nicely for Calgary in January and February, earning a trade to playoff-bound Florida. Solid third-liner.
Latest dirt: The Flames did not make a significant pitch to retain Hudler. Will Florida? Less likely after his no-goal, one-assist performance in the post-season. Hudler appears even more expendable now that the Panthers sought out forward Jared McCann from Vancouver. The Czech veteran was also left off his nation's World Cup squad.
12. Eric Staal

Age: 31
Position: Centre
2015-16 salary cap hit: $8.25 million
Bargaining chip: Six-foot-four centremen with gold medals and nine 20-goal seasons are difficult to find.
Contract year report: Traded for the first time to New York at the deadline, the declining Staal managed just 39 points. He made a long-awaited return to the playoffs but failed to register a point. Unlike most on this list, he is overpaid at his current salary, but he's defensively responsible, wins faceoffs, and brings leadership.
Latest dirt: Staal's Rangers stint was underwhelming. He's looking to find a top-six role on the open market, but Carolina GM Ron Francis has shut the door on a homecoming.
13. Thomas Vanek
Age: 35
Position: Right wing
2015-16 salary cap hit: $6.5 million
Bargaining chip: Two seasons in which he scored at least 40 goals. Nine seasons in which he scored at least 20.
Contract year report: Not good. Vanek put up 18 goals and 41 points in 74 games, missed the entire post-season and then was bought out of his final contractual year by the Minnesota Wild.
Latest dirt: The Rangers and Canucks are among the teams who are considering signing the veteran sniper.
14. Troy Brouwer

Age: 30
Position: Right wing
2015-16 salary cap hit: $3.67 million
Bargaining chip: Big body (213 pounds), plenty of playoff experience (98 games), hasn't missed a game in over three years.
Contract year report: Excellent. The 6-foot-3 winger put up 39 regular-season points for the Blues, then exploded for eight goals and 13 points in the Blues' long playoff run.
Latest dirt: Brouwer, a B.C. native, said he is open to signing with his hometown team, the Canucks. He's also interested in a return to St. Louis if it works out financially.
15. Frans Nielsen

Age: 32
Position: Centre
2015-16 salary cap hit: $2.75 million
Bargaining chip: The Dane's two 20-goal campaign have come in the last three seasons. Bit of a late bloomer who is evolving into a more complete forward.
Contract year report: Nielsen put up a nice 20-goal, 32-assist season and added a career-best six playoff points. Underrated contributor to the Islanders who raised his stock.
Latest dirt: The Detroit Red Wings are the team most associated with Nielsen in the rumour mill. The player turned down an offer from the Isles valued at $5.5 million per season, according to Newsday.
16. Radim Vrbata

Age: 35
Position: Right wing
2015-16 salary cap hit: $5 million
Bargaining chip: Returned to his 30-goal, 60-point heights in 2014-15, his first season as a Canuck.
Contract year report: Regrettable. Vrbata got off to a sluggish start and has not seen as much time on the Sedins' top line as last year. His minus-30 rating was the Canucks' worst, and 27 points is abnormally low. Still, Vrbata's 6.5% shooting percentage can't remain that low, can it?
Latest dirt: The Canucks did not receive a single trade offer for Vrbata at the deadline, and most believe it's doubtful Vrbata re-signs with Vancouver. Not a $5-million asset anymore, but a change of scenery could result in a bounce back.
On the Radar: Shane Doan (Coyotes), Karri Ramo (Flames), Patrik Elias (Devils), Lee Stempniak (Bruins), Teddy Purcell (Panthers), David Perron (Ducks), Luke Schenn (Kings), Jamie McGinn (Ducks), Dale Weise (Canadiens), P.A. Parenteau (Maple Leafs), Tom Gilbert (Canadiens), Jason Demers (Stars), Matt Martin (Islanders), Ilya Bryzgalov, Fedor Tyutin, Joe Colborne, Justin Schultz, Jimmy Vesey (Sabres, Aug. 15)