It's one thing to rank players by skill, scoring, Stanley Cups or individual awards, it's quite another to determine their importance to the NHL—and the game—as a whole. Here we've done exactly that.
It's not a precise science, but a decade after "Sid the Kid" and Ovie became shining lights for a league coming out of its darkest hour, we set ourselves the task of determining who will carry that torch this season and beyond. We've taken into account their abilities and achievements, but also the markets they play in and franchises they play for, on- and off-ice earnings, celebrity status, legacies carved out or those still being created and more.
Through this week, we'll release the top 50 most important players, ranked by Sportsnet Magazine. Today, we reveal players 50-41.
Let the debate begin.
See also
Players 40-31
Players 30-21
50. ALEX GALCHENYUK
The Habs can't rely solely on an outstanding goalie and a Norris-winning defenceman to win forever. Like any top team, they need a bona fide No. 1 centre.
(To read more on Galchenyuk and why he's ranked No. 50, click here.)
49. JAROME IGINLA
At 38 he's still one of the league's top off-ice earners, making hundreds of thousands thanks to deals with the likes of Samsung and Scotiabank. Oh, and the two-time Rocket Richard winner is also Mr. Consistency, having scored no fewer than 28 goals in 15 straight non-lockout-shortened seasons. A class act all around, he's a first-ballot Hall of Famer.
48. DREW DOUGHTY
The closest thing to a rover in hockey. Doughty is L.A.'s engine, doing it all in every zone and in every situation. He's also a big personality on a team known for stars. Just what the Kings ordered.
47. EVANDER KANE
The Sabres bet big on the controversial power forward, whom they envision as a sniper alongside Eichel. The team's success on and off the ice may very well rest in large part on Kane's shoulders.
46. JOHNNY GAUDREAU
Residents of Calgary and Edmonton rank near the top of the NHL in terms of average income. A renewed Battle of Alberta co-starring fan favourite "Johnny Hockey" will be an important revenue driver.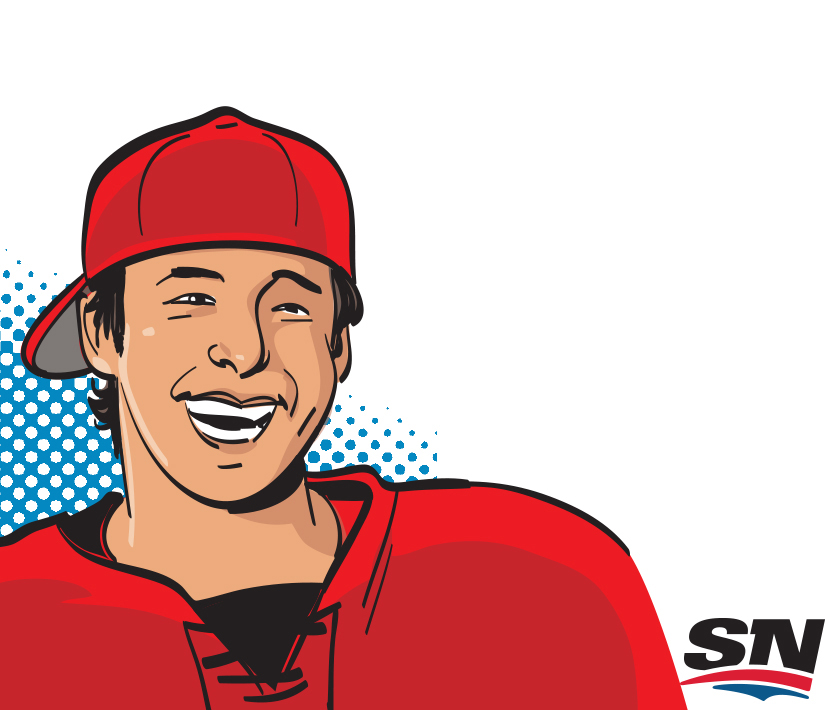 45. VICTOR HEDMAN
For the Lightning to remain an Eastern power, Hedman, 24, must be an elite defenceman. A Conn Smythe–worthy playoffs performance announced the 2009 No. 2–overall pick's arrival as just that. "I feel like I'm starting to come into my own and playing the way I wanted to play when I got into the league," he says.
44. PHIL KESSEL
Pittsburgh's experiment in building an even more top-heavy lineup revolves around the former Maple Leaf.
43. DUNCAN KEITH
The 2015 Conn Smythe winner owns two Norris Trophies. He anchors the Blackhawks—and Canada's—blueline with stamina akin to a triathlete's.
42. HENRIK SEDIN
The Canucks are the fifth-highest-valued franchise in the NHL, and Henrik—along with his brother, Daniel—is its face. But he falls here because of his age (he's 35) and the fact that Vancouver is caught in the middle ground: good but not good enough.
41. TOMAS TATAR
He's the charismatic up-and-coming star the Red Wings need to lead a young core that will have to take over from stalwarts Datsyuk and Zetterberg.
---

On print and digital newsstands now: iOS | Android | Windows
---