Get the latest issue of Sportsnet magazine—featuring Seguin and 8 other snipers taking over the NHL—at Next Issue Canada

Dressed in a crisp grey suit, Tyler Seguin takes a seat in front of a TV camera and glaring lights at New Jersey's Prudential Center. Over two days, the biggest names in hockey sit in that same folding chair: Sidney Crosby, Jonathan Toews, Henrik Lundqvist—you name it. But there's something different about Seguin.
When a reporter starts to prep him, the Dallas Stars centre from Brampton, Ont., says he doesn't need to hear the line of questioning in advance; hit him, he's ready to go. And despite the fact he's in the middle of a pre-season media gauntlet where players answer the same questions over and over, and many speak without saying anything at all, Seguin not only talks but seems to enjoy it. So much so that the reporter sitting down with him feels comfortable asking whether he owns a gun rack now that he lives in Texas. He doesn't.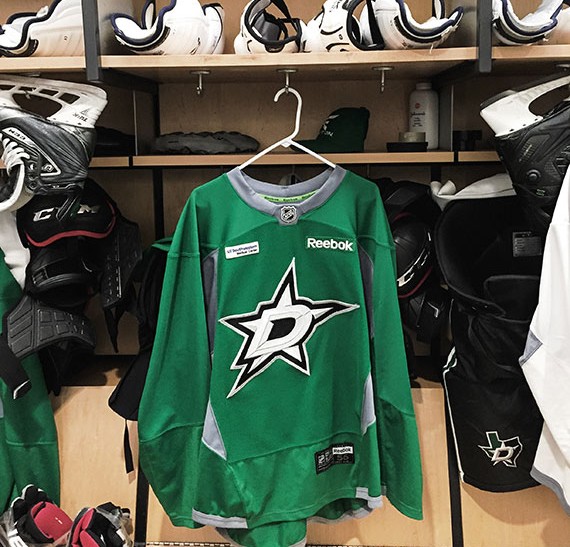 "A lot of girls have guns in their purses," Seguin says, grinning. It scares him, "a little bit."
This is the guy who's led the league in points and goals for long stretches of this season. And if you ask Stars linemate Jamie Benn, "Tyler is starting to become the face of the NHL." That's a good thing for the league, too, despite any lingering associations Seguin might have from his time in Boston.
Seguin is good for hockey because he's exciting to watch and capable of scoring highlight-reel goals in a market we don't associate with the game, but also because he's not afraid to show he has fun off the ice in a way that guys like Crosby and Toews seldom do. Seguin likes attention. He isn't shy to post an Instagram picture of himself standing on a yacht with a dozen women, and he'll say what's on his mind. He's a different breed of star.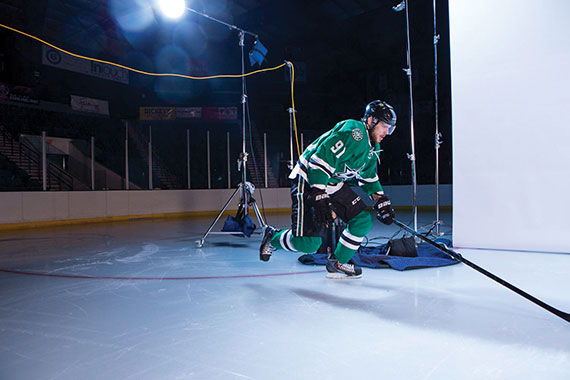 And he'll be the first to tell you he's different than he was when he played with the Bruins. In 2013, Seguin was shipped out, branded a problem child. He hit the nail on the head the off-season he was traded, after a workout session in Toronto: "I think there's a much bigger personal opportunity in Dallas," he said.
He joined a young team that, in September 2013, named 24-year-old Benn as its captain. That first year in Dallas, back in his natural position at centre, Seguin put up a career-high 84 points, 17 better than his previous best, and good for fourth in the league. The Stars had not only ended a five-year playoff drought, but Seguin had found himself a home. "I feel like I'm more associated with Dallas after one year maybe than I was in Boston after three," Seguin says in New Jersey. "It's something that fit right."
Despite their first-half struggles, the Stars can be one of the most exciting teams in the league thanks in large part to Seguin, who can bust through the middle with a few moves and snipe one that's primed for a highlight package. Benn had a career-high 79 points last season playing on Seguin's left wing, though you won't hear the Stars captain take much credit. "Every time I pass to him," he says of Seguin, "it usually goes in the back of the net."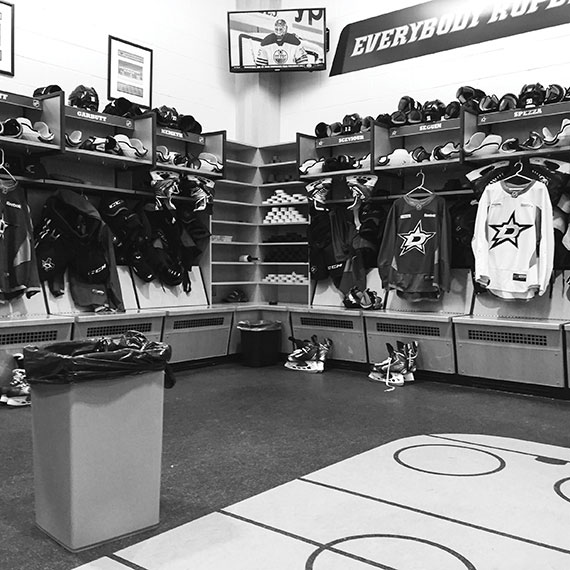 Benn has played a role in Seguin's success, and not just because the pair have good on-ice chemistry. Seguin moved into the same building Benn lived in last year, and both guys have since moved into houses just a couple streets away from one another. "I think our personalities fit," Benn says. "He's quite the talker, and he loves being out there, and I'm a laid-back guy who doesn't say much. He brings out a little more in me, and I try and shut him up every once in a while."
Seguin's speaking up even more in the room this season. Benn says his buddy is starting to take the reigns because despite being a month away from his 23rd birthday, he already has a ton of experience—he's won a Cup, lost a Cup, and been the go-to guy on the ice. "Tyler's growing into a pretty good leader," Benn says. "He wants to win so bad. That's what makes him really special."
But what about that party-boy, problem-child image Seguin had in Boston? Says Benn: "He ain't so bad."