The Winnipeg Jets have signed star defenceman Dustin Byfuglien to a five-year contract extension worth $38 million.
Sportsnet's Elliotte Friedman reported Saturday there had been "a lot of conversation between the two sides" lately.
Byfuglien, who said on numerous occasions he'd love to remain with the Jets, was slated to become an unrestricted free agent on July 1.
The 30-year-old's current salary cap hit his $5.2-million but that will increase to $7.6 million per year starting next season, making Byfuglien one of the most well-payed blueliners in the NHL. Only P.K. Subban and Shea Weber will have higher cap hits at the start of the 2016-17 campaign.
Byfuglien has 15 goals, 17 assists in 52 games this season. In 389 career games with the Winnipeg/Atlanta franchise, the 6-foot-5, 260-pound skater has an impressive 267 points.
The big question for the Jets now becomes what to do with captain Andrew Ladd. The forward, whose current cap hit is $4.4 million, is a pending UFA but his future with the Jets remains murky.
"The word is if both sides are willing to budge, there is a possibility for a deal there," Friedman said on Hockey Night in Canada. "But, we've got to wait to see if both those sides are willing to come back to the table."
February 8, 2016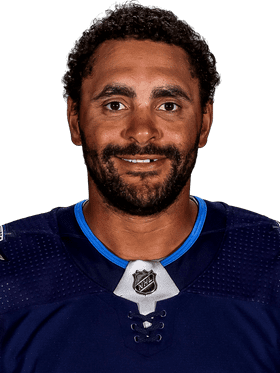 ---
SIGNED BY
Winnipeg Jets
CONTRACT TYPE
Contract Extension
SALARY CAP HIT
$7.6 million