Team Czech Republic has released its final roster for the World Cup of Hockey 2016, taking place Sept. 17 to Oct. 1, 2016, in Toronto.
Named to Team Czech Republic are:
G Petr Mrazek, Detroit Red Wings
G Michal Neuvirth, Philadelphia Flyers
G Ondrej Pavelec, Winnipeg Jets
D Michal Jordan, Carolina Hurricanes *
D Zbynek Michalek, Arizona Coyotes *
D Jakub Nakladal, Calgary Flames *
D Radko Gudas, Philadelphia Flyers
D Michal Kempny, Avangard Omsk (KHL)
D Roman Polak, San Jose Sharks
D Andrej Sustr, Tampa Bay Lightning
F Radek Faksa, Dallas Stars *
F Ales Hemsky, Dallas Stars *
F Dmitrij Jaskin, St. Louis Blues *
F Milan Michalek, Toronto Maple Leafs *
F Michael Frolik, Calgary Flames
F Martin Hanzal, Arizona Coyotes
F Tomas Hertl, San Jose Sharks
F David Krejci, Boston Bruins
F Ondrej Palat, Tampa Bay Lightning
F David Pastrnak, Boston Bruins
F Tomas Plekanec, Montreal Canadiens
F Vladimir Sobotka, Avangard Omsk (KHL)
F Jakub Voracek, Philadelphia Flyers
* added to roster today
Veteran Jaromir Jagr opted not to participate in the tournament, as he has retired from international competition.
All eight teams competing in the World Cup of Hockey 2016 are announcing their final rosters today. The first 16 players were named on March 2.
Where can I watch it?
Hockey Central: World Cup of Hockey Roster Announcement will air live on Sportsnet at 6 p.m. ET. It can also be seen world-wide via live stream here at sportsnet.ca.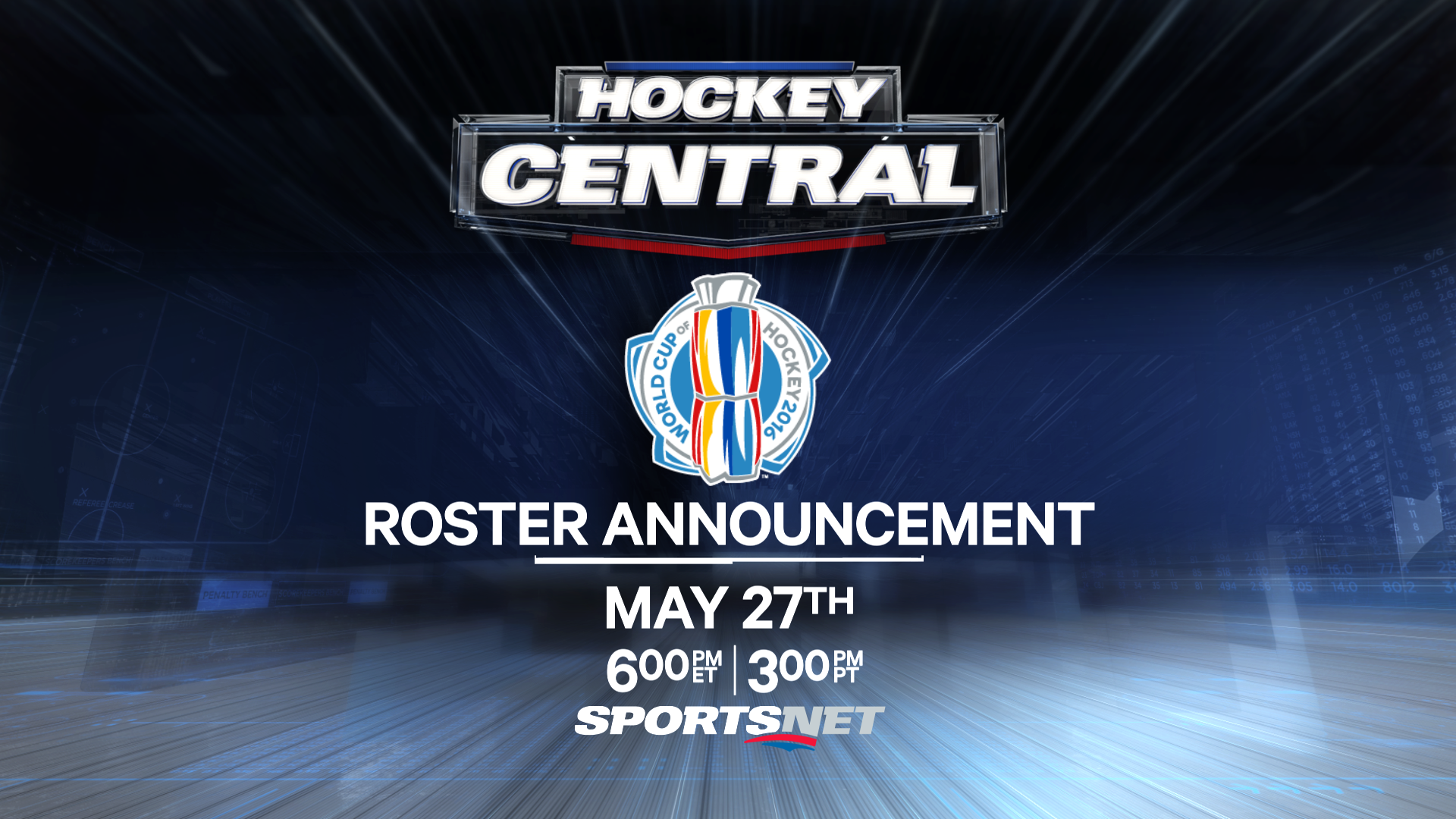 The final rosters for all teams is as follows:
Team Finland:
Official 23-player roster
Team Russia:
Official 23-player roster
Team Sweden:
Official 23-player roster
Team Europe:
Official 23-player roster
Team North America
Official 23-player roster
Team Canada:
Official 23-player roster
Team U.S.A.
Official 23-player roster