The Russian Ice Hockey Federation announced today its final roster for the World Cup of Hockey 2016, taking place Sept. 17 to Oct. 1, 2016, in Toronto.
Named to Team Russia are:
G Sergei Bobrovsky, Columbus Blue Jackets
G Semyon Varlamov, Colorado Avalanche
G Andrei Vasilevskiy, Tampa Bay Lightning
D Alexei Emelin, Montreal Canadiens *
D Alexey Marchenko, Detroit Red Wings *
D Slava Voynov, SKA St. Petersburg (KHL) *
D Nikita Zaitsev, Toronto Maple Leafs *
D Dmitry Kulikov, Florida Panthers
D Andrei Markov, Montreal Canadiens
D Dmitry Orlov, Washington Capitals
F Evgenii Dadonov, SKA St. Petersburg (KHL) *
F Vadim Shipachev, SKA St. Petersburg (KHL) *
F Ivan Telegin, CSKA Moscow (KHL) *
F Artem Anisimov, Chicago Blackhawks
F Pavel Datsyuk, Detroit Red Wings
F Nikita Kucherov, Tampa Bay Lightning
F Nikolai Kulemin, New York Islanders
F Evgeny Kuznetsov, Washington Capitals
F Evgeni Malkin, Pittsburgh Penguins
F Vladislav Namestnikov, Tampa Bay Lightning
F Alex Ovechkin, Washington Capitals
F Artemi Panarin, Chicago Blackhawks
F Vladimir Tarasenko, St. Louis Blues
* added to roster today
All eight teams competing in the World Cup of Hockey 2016 are announcing their final rosters May 27. The first 16 players were named on March 2.
Where can I watch it?
Hockey Central: World Cup of Hockey Roster Announcement will air live on Sportsnet at 6 p.m. ET. It can also be seen world-wide via live stream here at sportsnet.ca.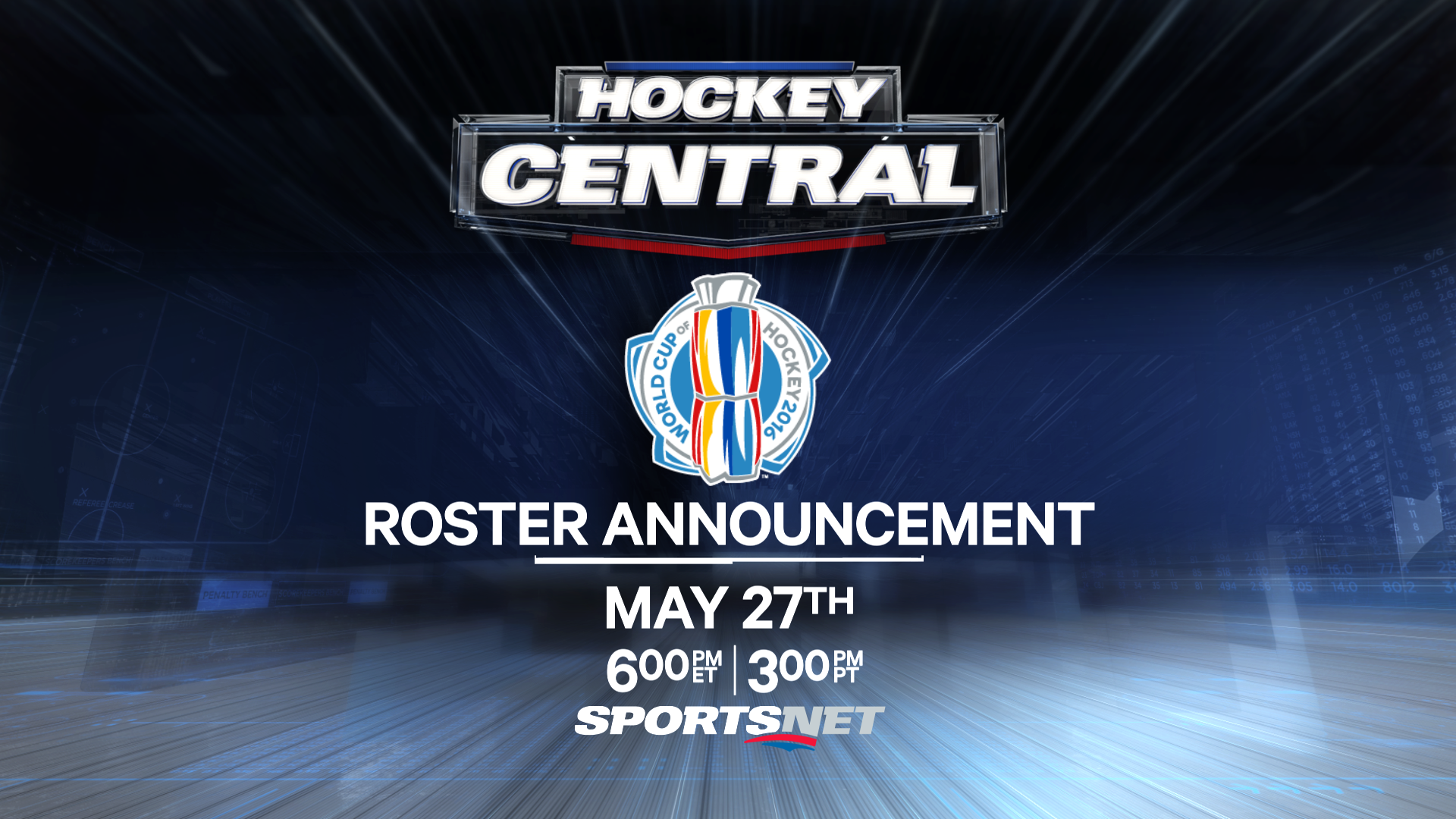 The final rosters for all teams is as follows:
Team Finland:
Official 23-player roster
Team Czech Republic:
Official 23-player roster
Team Sweden:
Official 23-player roster
Team Europe:
Official 23-player roster
Team U.S.A.
Official 23-player roster
Team North America
Official 23-player roster
Team Canada:
Official 23-player roster