Team Sweden has released its final roster for the World Cup of Hockey 2016, taking place Sept. 17 to Oct. 1, 2016, in Toronto.
Named to Team Sweden are:
G Robin Lehner, Buffalo Sabres *
G Henrik Lundqvist, New York Rangers
G Jacob Markstrom, Vancouver Canucks
D Mattias Ekholm, Nashville Predators *
D Oliver Ekman-Larsson, Arizona Coyotes
D Victor Hedman, Tampa Bay Lightning
D Niklas Hjalmarsson, Chicago Blackhawks
D Erik Karlsson, Ottawa Senators
D Niklas Kronwall, Detroit Red Wings
D Anton Stralman, Tampa Bay Lightning
F Nicklas Backstrom, Washington Capitals
F Loui Eriksson, Boston Bruins
F Filip Forsberg, Nashville Predators
F Carl Hagelin, Pittsburgh Penguins *
F Patric Hornqvist, Pittsburgh Penguins *
F Marcus Kruger, Chicago Blackhawks *
F Gabriel Landeskog, Colorado Avalanche
F Daniel Sedin, Vancouver Canucks
F Henrik Sedin, Vancouver Canucks
F Jakob Silfverberg, Anaheim Ducks *
F Carl Soderberg, Colorado Avalanche *
F Alexander Steen, St. Louis Blues
F Henrik Zetterberg, Detroit Red Wings
* named to roster today
All eight teams competing in the World Cup of Hockey 2016 are announcing their final rosters today. The first 16 players were named on March 2.
Where can I watch it?
Hockey Central: World Cup of Hockey Roster Announcement will air live on Sportsnet at 6 p.m. ET. It can also be seen world-wide via live stream here at sportsnet.ca.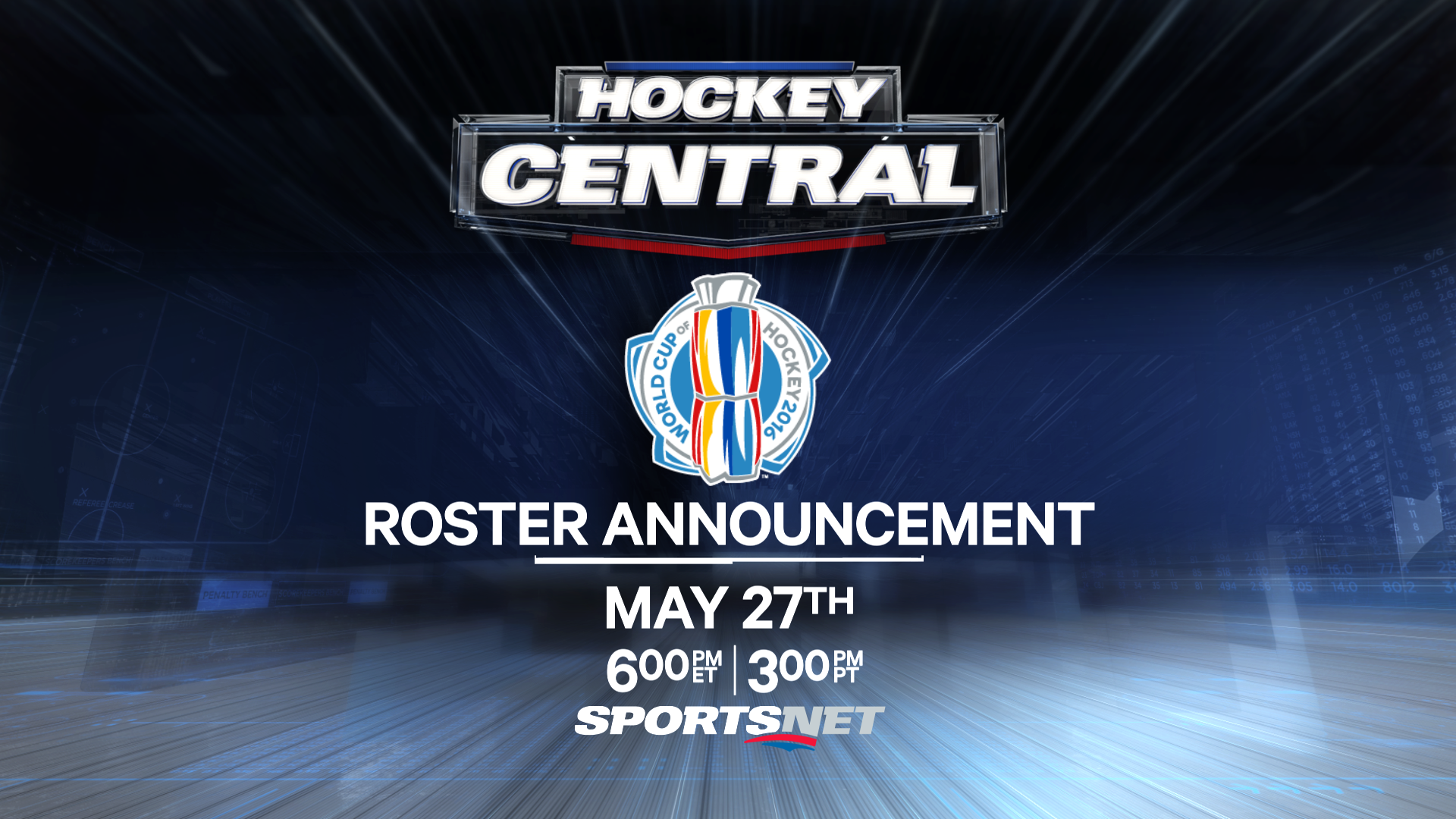 The final roster announcement schedule for all remaining teams is as follows:
*All times Eastern
Team Finland:
Official 23-player roster
Team Russia:
Official 23-player roster
Team Czech Republic:
Official 23-player roster
Team Europe:
Official 23-player roster
Team U.S.A.
Official 23-player roster
Team North America
Official 23-player roster
Team Canada:
Official 23-player roster