"In a season there are moments of everything, but we're Barca and we're still close to meeting our objectives…We shouldn't dramatize things but analyze them."
It has fallen to Andres Iniesta to provide a voice of composure, to set an example of serenity following Barcelona's second successive defeat in La Liga.
The 31-year-old, who has won everything there is to win at both club and international levels, seemed to almost plead for calm in a lengthy television interview after Saturday's 1-0 loss at Real Sociedad. Later, in a similarly beseeching Twitter post, he remarked that "nobody said this would be easy" but that he and his teammates would "do it together."
Teammate Javier Mascherano responded in solidarity, tweeting, "Stronger than ever!"
Wednesday's Champions League second leg against Atletico Madrid will be the judge of that. The quarterfinal encounter, which will be played at the capital outfit's Vicente Calderon stadium, looms as a season-defining moment for Barcelona, one in which their quest for an unprecedented second treble in as many years, and third since 2009, will either be derailed or pick up some much-needed steam.
It could certainly use the latter.
---
MORE ON CHAMPIONS LEAGUE: Sportsnet soccer panel's picks and predictions || Dortmund the key to Bayern's European success? || Photo Gallery: The quarterfinal matchups || Photo gallery: 8 players to watch in the quarterfinals || Is this Ibrahimovic's last shot at winning the Champions League? || Champions League takeaways: Luis Suarez saves Barcelona || The two very different sides of Wolfsburg
---
In his Sunday editorial, AS editor and dean of Spanish football journalism Alfredo Relano observed that Barcelona's "main stars look weary." He's not wrong.
Lionel Messi, who won a fifth Ballon d'Or in January, will go into Sunday's crucial La Liga match at home to Valencia without a league goal in more than a month. Ditto Luis Suarez. Neymar, meanwhile, has been blanked in each of his last three appearances.
Granted, as slumps go the recent goal-scoring troubles of Barcelona's front line are relatively modest and, as Iniesta would insist, merely part of the ebb and flow of a long campaign. And he'd be right. Only, it's a slump with potentially grave consequences if it's not overcome in Madrid on Wednesday.
Of course, the Catalan side can take heart from the Luiz Suarez brace in the first leg, a 2-1 win, and the Uruguayan was rested against Sociedad on Saturday. Perhaps he, at least, will be fresh and raring to go against Atletico.
But, as Relano pointed out, Barcelona manager Luis Enrique picked a team at the weekend with Wednesday in mind. Atletico boss Diego Simeone, conversely, named a full-strength XI and was, in Relano's words, the more courageous of the two.
Perhaps, given Barcelona's multi-competition commitments the last two seasons, he can afford to be so. His side, after all, has played 103 matches since the start of the 2014-15 schedule; his opponents have played 114. That's not an insignificant difference. And it's one of the reasons why Simeone & Co. are surely fancying their chances to depose the reigning European champions.
"We're giving everything we've got," remarked the Argentine following Atletico's 3-1 victory at Espanyol on Saturday. "We're intense and persistent and we'll keep fighting."
Atletico's fighting spirit, something the players take from their manager's inspirational persona, is what makes them an especially difficult opponent for Barcelona, who tend to shy away from the ferocity espoused by the Rojiblancos. And it's why Wednesday's showdown lends something of a make-or-break narrative to their season.
The gravity of the moment isn't lost on Enrique.
"I've always said that the team must be together at the business end of the season, and now's the time for that," he stated after the Real Sociedad loss. "We can have no apologies or excuses, only results. There's no question of sinking or thinking we're in a bad dynamic. There are reasons to be optimistic, even though the results aren't desirable at the moment."
Iniesta, for his part, is doing his best to reinforce his manager's words. His teammates, despite a one-goal advantage, appear in need of some optimism, never mind energy, as they prepare for a showdown that will no doubt require generous doses of both. After all, what Barcelona are looking to accomplish in securing another treble is extraordinary, the stuff of history.
It must surely weigh on them. It clearly is.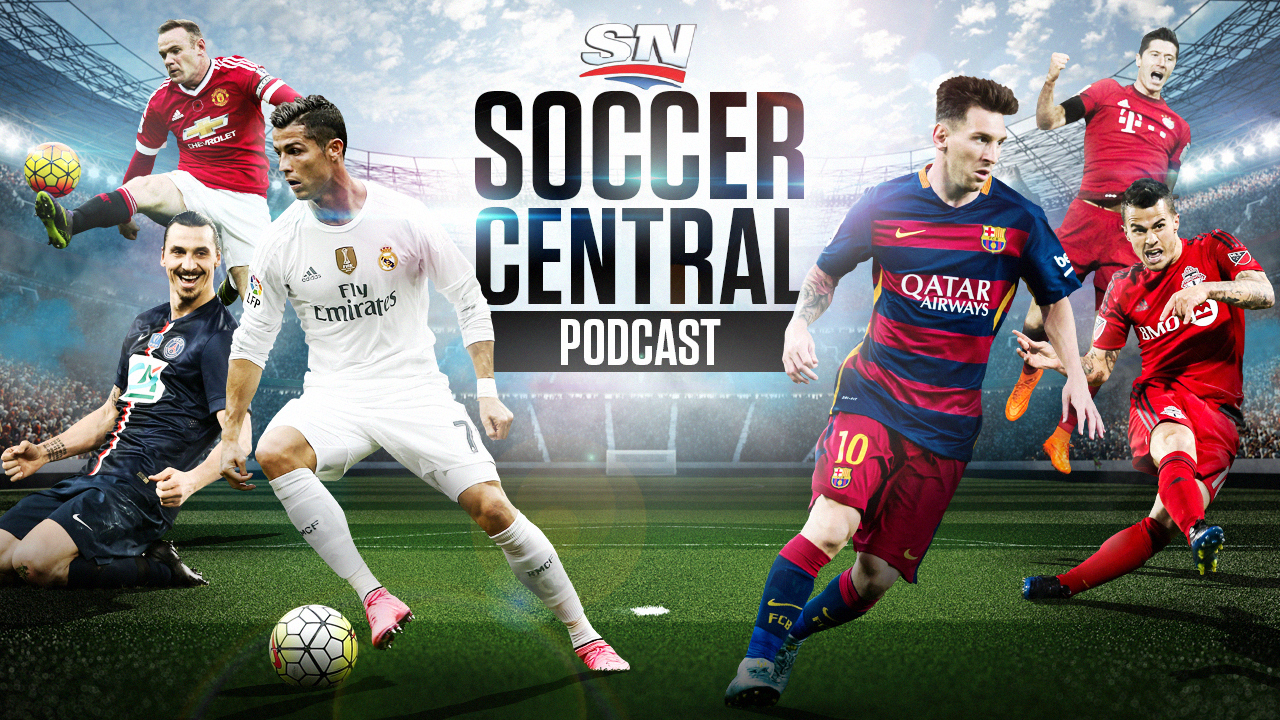 Sportsnet's Soccer Central podcast, hosted by James Sharman, takes an in-depth look at the beautiful game and offers timely and thoughtful analysis on the sport's biggest issues.