By now we are all broadly familiar with how Bayern Munich operates under Pep Guardiola.
In game terms, possession football with high pressing and good players leads directly to lots of winning, but it also offers the occasional winning opportunity for the odd opponent who can break through the high press to score and then sit deep and defend well for a full 90 minutes.
In season terms, a strong Bundesliga campaign leads directly to a comfortable league title win and the ability to switch off in mid-April, only to then be punished for that switching-off-process in the Champions League against teams that are involved in more competitive leagues and are therefore less switched-off.
It's pretty simple stuff, and you certainly wouldn't congratulate anyone for noticing the trend. Except this season while Bayern hasn't changed dramatically (aside from a few more dynamic footballers being put into the first team), the context around it in the Bundesliga has changed and, as result, so might that predictable pattern in the Champions League.
---
MORE ON CHAMPIONS LEAGUE: Sportsnet soccer panel's picks and predictions || Dortmund the key to Bayern's European success? || Photo Gallery: The quarterfinal matchups || Photo gallery: 8 players to watch in the quarterfinals || Is this Ibrahimovic's last shot at winning the Champions League? || Champions League takeaways: Luis Suarez saves Barcelona || The two very different sides of Wolfsburg
---
The hot-take is that where Bayern has previously exited twice in a row at the semifinal stage of the UEFA Champions League (to Barcelona and Real Madrid), this time around Borussia Dortmund's form just behind it in the German top division changes things slightly, or at least introduces the possibility of change in a potentially important sense.
Just five points behind Pep's team, Thomas Tuchel's Dortmund side has ensured that Bayern can't drop off for even a moment, because any drop-off would actually be punished. And Bayern must hope this could be the difference between it repeating the same season for a third time and it actually breaking the pattern and winning the Champions League in Pep's final season before moving to Manchester City.
You see, there are two arguments with regards to how best to win a Champions League. One is that teams benefit from being well rested, and therefore winning their domestic leagues early (or being out of the title race early, even having lost). But that idea has already failed Bayern twice in the last two seasons, as discussed above.
So instead Bayern must hope that the second Champions League winning argument works for it. The second argument is that staying in a close title race is actually more beneficial than being well rested, because it ensures that a team remains collectively alert into the latter stages of the season, a state of consciousness required if you are to compete at the highest level of world football. Within this framework, a Dortmund title challenge is no mere inconvenience; it's an essential corrective to ending seasons half asleep.
And already there are positive signs that this idea is indeed working in the club's favour.
In the first leg of Bayern's quarterfinal against Benfica it scored within two minutes, Arturo Vidal's powerful header the practical embodiment of the theoretical advantage of being wide awake. Now going into the second leg having edged a tight game away to Stuttgart in the league, Bayern can expect a similarly sharp performance, just at the moment when three of its main rivals for the competition seem to be having trouble staying awake themselves.
Barcelona went 39 games unbeaten to go nine points clear at the top of La Liga, but it has just lost two out of three games in the space of a week, winning only against Atletico Madrid's 10 men, having been a goal down before Fernando Torres's foolish sending off. Paris Saint-Germain wrapped up the French Ligue 1 title two weeks ago, then stumbled sloppily to a 2-2 draw to Manchester City and now has "work to do" in the second leg. Real Madrid, too far back in La Liga to have a chance, sleep-walked through a 2-0 defeat to Wolfsburg last week and may only be awoken by the boos coming from the Bernabeu when it exits the competition on Tuesday.
What's happening, in short, is that all of the teams that have been allowed to drop off have simultaneously found that the luxury is no luxury at all, and Bayern, the team that has had to deal with the problem so often before could well find itself in the position to benefit from that situation, as the sharpest of the main contenders left.
It all kind of makes intuitive sense, too. Because in the age of gigantic squads at super clubs such as Bayern, having enough rest has become less of an issue—you can always simply rotate your squad. Meanwhile, there is still no substitute for being kept honest and awake by a team as good as Borussia Dortmund, and thus it becomes a more important factor.
Of course, this doesn't mean that Bayern will win out in the end—it still has to get past Benfica first, a team that will certainly be awake enough to compete on Wednesday, having got its own real life title race still very much "on the go" in the Portuguese Primeira Liga. It is, though, a variable that may have moved in Pep's favour at the very least, and you can't have too many of those when you're trying to stop a bad pattern.
If it does work, you might even say that Dortmund was the star performer in Bayern's season, but you probably wouldn't say that too loudly.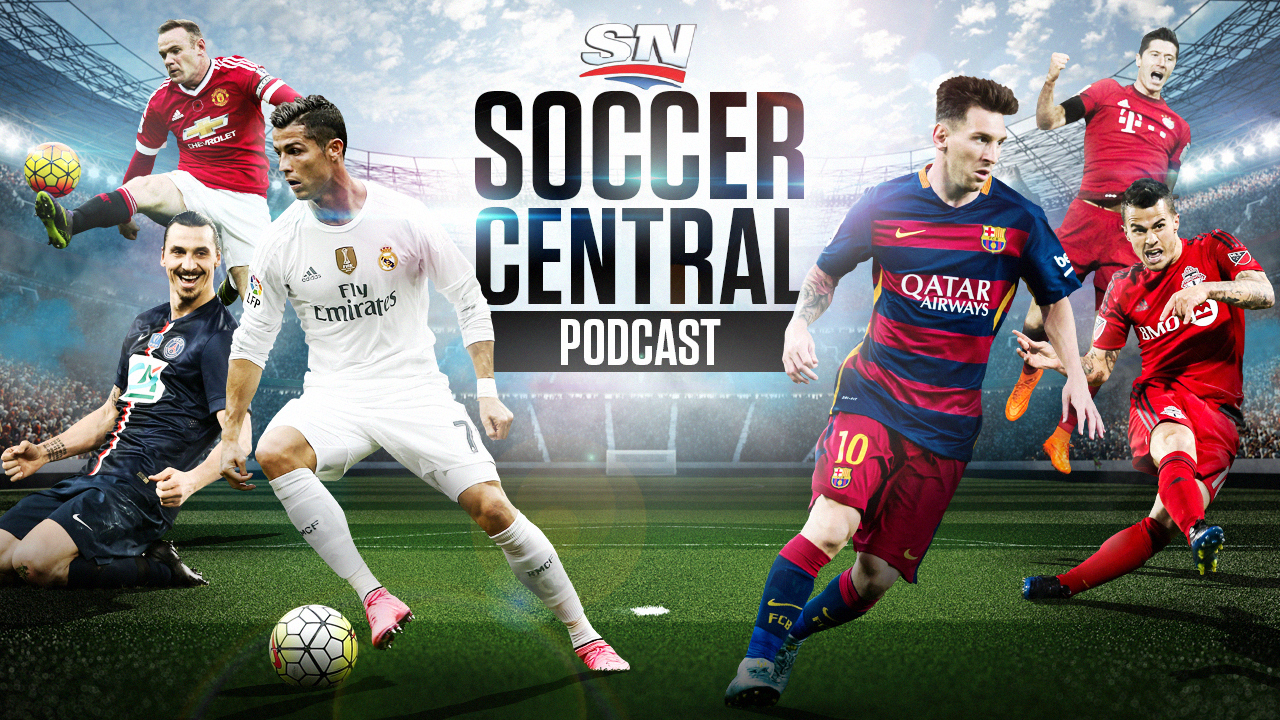 Sportsnet's Soccer Central podcast, hosted by James Sharman, takes an in-depth look at the beautiful game and offers timely and thoughtful analysis on the sport's biggest issues.