Here's what happened on Wednesday in the UEFA Champions League…
READ ALL ABOUT IT
• Match report: Dynamo Kyiv 1, Manchester City 3
• Match report: PSV Eindhoven 0, Atletico Madrid 0
THE MAIN STORY
Job done by Man City
Manchester City took a big step towards reaching the quarterfinals of the Champions League for the first time in their history following this textbook display in Ukraine. The Blues stormed out of the gate with an early goal, doubled their lead just before halftime and then weathered a furious Dynamo storm before scoring a late goal to give them a huge advantage going home for the return leg.
The Round of 16 has tripped up City in the past, but this time they weren't staring at mighty Barcelona across the table, but rather modest Dynamo Kyiv, who hadn't played a competitive game since December due to the Ukrainian league's winter break. The hosts looked every bit like a rusty side, falling asleep in the 15th minute when a looping corner into the box found its way to Yaye Toure and then an unmarked Sergio Aguero (of all people!) to fire home.
City ran Kyiv ragged and went up 2-0 with a flowing move down the left side that saw Aguero expertly hold up the ball inside the area, and then flick a back-heeled pass for Raheem Sterling, who then slipped it across to David Silva to bang into an empty net. City was flying, Kyiv looked desperate.
To their credit, the Ukrainians fought back and slowly took control of the game before finding the net themselves in the 55th minute through Vitaliy Buyalsky—although there was a great deal of fortune to it, with Buyalsky's shot taking a deflection that beat a helpless Joe Hart.
Suddenly, Kyiv was in the ascendancy and Man City was reeling. The English giants looked to be in genuine trouble, with the hosts now calling the tune and looking likely to equalize. City kept it tight, and a big save by Hart allowed them to hold onto the one-goal lead, setting the stage of Toure's late dagger.
A 2-1 win would have been a major disappoint for City, leaving too many questions unanswered for the return leg. Toure's late strike put the result of the tie beyond Kyiv's reach, and capped off what was a thoroughly professional display by the English giants. Instead of crumbling under the late pressure, they withstood it, which is what all top European clubs do. This was a coming of age moment for City. What do they do from here and how they build upon this will be interesting to watch unfold in the coming months.
---
MORE ON THE UEFA CHAMPIONS LEAGUE: Barca wins, barely breaks a sweat || Video: Juventus rallies, Barca brilliant in second gear || Sportsnet panel's picks and predictions || PSV set to crash into Atletico Madrid fortress || Arsenal's Sanchez a man of brilliant moments || Photo gallery: 10 to watch in Champions League || Photo gallery: Round of 16 matchups || Analytics: Europa League vs. Champions League
---
BEST GOAL
Sitting on a 2-1 lead late in the 90th minute, Man City badly wanted another goal to pad their advantage ahead of the second leg. Step forward Yaya Toure, who played a quick one-two with Fernandinho before curling a shot from just outside the penalty area inside the far post.
BEST SAVE
PSV goalkeeper Jeroen Zoet had to come up big a number of times. His best effort, though, came in the 30th minute when Antoine Griezmann slipped behind the defence and was played in alone on goal. The Frenchman tried to lift his shot over Zoet, but he made himself big to make a sprawling save, swatting the ball out of danger.
BEST MOMENT
The tifo display inside the Philips Stadium prior to kickoff of PSV Eindhoven vs. Atletico Madrid.
BEST TWEET
SIX PACK OF STATS
• Manchester City's Sergio Aguero has scored 16 goals in his last 17 Champions League starts.
• Atletico Madrid have kept 12 clean sheets in their last 16 Champions League games.
• Yaya Toure on Wednesday ended a run of 730 minutes without a Champions League goal.
• Atletico Madrid have kept a clean sheet in 24 of the 38 matches played in all competitions this season.
• Manchester City have kept just four clean sheets in 35 Champions League games and none in the last nine.
• Wednesday marked PSV's first clean sheet in their nine Champions League games against Spanish clubs.
Stats courtesy of Opta
BURNING QUESTION

THREE STARS
1) Sergio Aguero: The Argentine scored the opener for Man City, and helped set up another goal.
2) David Silva: Netted Man City's second goal, and linked effectively with Aguero on the night.
3) Jeroen Zoet: He made four saves, including a pair of crucial stops, to keep PSV in the contest.
---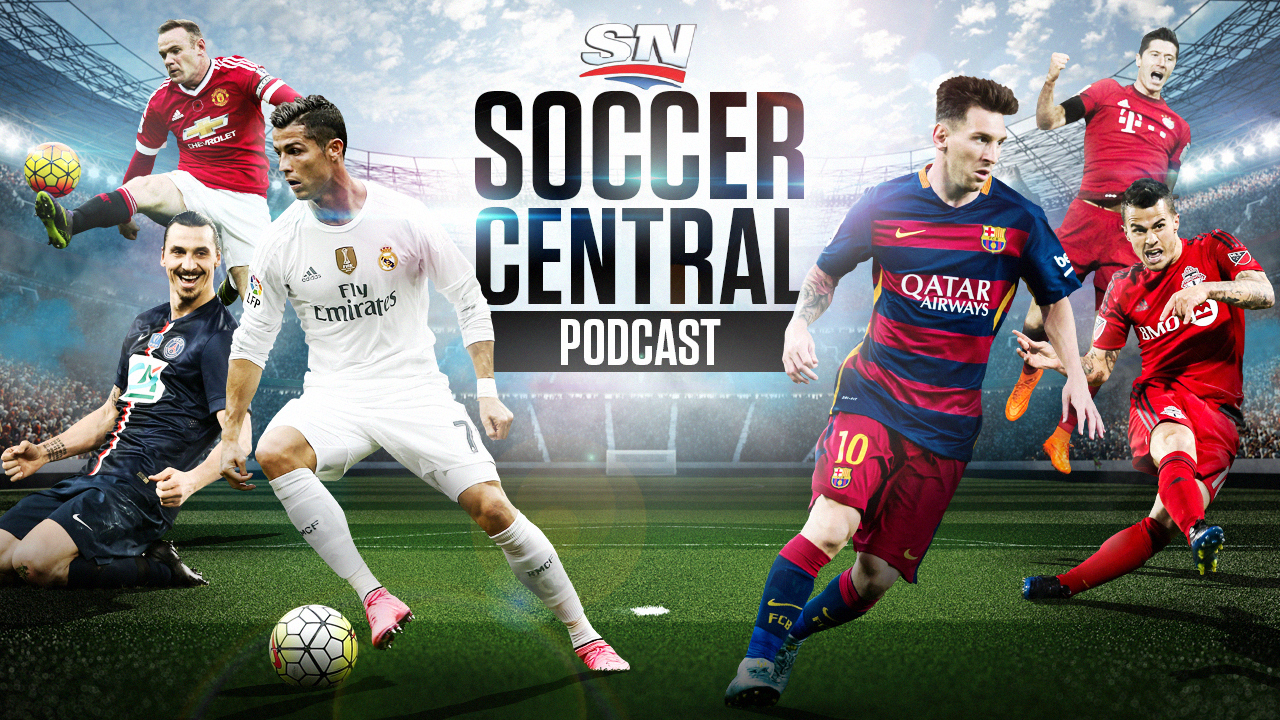 SPORTSNET.CA's Soccer Central podcast, hosted by James Sharman and John Molinaro, takes an in-depth look at the beautiful game and offers timely and thoughtful analysis on the sport's biggest issues.
Listen here | iTunes | Subscribe to the podcast
---