Here's what happened on Sunday on Matchday 3 of UEFA Euro 2016 in France, in case you missed it…
THE RESULTS
• Match report: Turkey 0, Croatia 1 in Paris || Match stats
• Match report: Poland 1, Northern Ireland 0 in Nice || Match stats
• Match report: Germany 2, Ukraine 0 in Lille || Match stats
THOUGHTS ON THE DAY
Neuer-Boateng axis key for Germany: The World Cup champions opened with a 2-0 win over Ukraine, the score line suggesting that, perhaps, it wasn't that close of a game. In fact, it was. For all of Germany's possession and overwhelming passing game, Ukraine held in there and tested the Germans on the counter-attack in what was a close contest. Toni Kroos and Sami Khedira were sensational in attacking roles in midfield. But it was the play of Manuel Neuer and Jerome Boateng who were the difference in this one for the world champions. Aside from making three difficult (and world-class) saves, the Bayern Munich goalkeeper was quick off his line when he had to be to cut off the danger before it fully developed. As for Boateng, he made a critical goal-line clearance early in the match that was pure poetry—the German central defender contorting his body to toe-poke the ball away at the very last second. His positioning and reading of the game was flawless, allowing him to make a number of important tackles and clearances to thwart Ukraine at every turn. Boateng was also immense in possession—whether under pressure or carrying the ball out from the back—launching a number of attacks as he immaculately sprayed balls to teammates all over the field.
Northern Ireland simply not good enough: Playing in their first European Championship, Northern Ireland arrived in France as a fan favourite among neutrals. Sunday's 1-0 loss to Poland gave us a glimpse of just how hard it's going to be for them, though. Don't be fooled by the score, as it flattered the Northern Irish who were overpowered and outplayed by the Polish. The Euro debutantes worked hard and performed valiantly, but they couldn't retain possession and couldn't string a series of passes together. It was telling that they didn't have a single touch in the Polish box or produce a single shot on goal in the first half. With games against Ukraine and Germany looming, it's hard to see how the Northern Irish are going to get anything out of this group. For all of their spirit and work ethic, Northern Ireland lack quality and depth.
Modric the Magnificent: We have a new leading candidate for goal of the tournament. Dimitri Payet's curler for France on opening day was a thing of beauty. Luka Modric went one better on Sunday—the Croatian creator hit an absolute world-class volley from 30 yards out, putting his laces through the ball as it dropped down from 40 yards that beat Turkish goalkeeper Volkan Babacan. That was easily the moment of the game in Paris, but Modric's brilliance permeated throughout the contest. He sprayed passes to teammates, skipped past Turkish players to draw fouls, won back the ball, and dropped deep to help out his defence. In what was a narrow game at times, Modric, the great space invader, showed his class with his deft touch and sublime possession skills in launching countless Croatian attacks. You can try to crowd Modric, but he's able to fight through it and find the space to wield his special brand of magic. This is a world-class player, among the elite midfielders in the sport due to his overall game—something the Turks witnessed first-hand in Paris.
---
MORE ON EURO 2016: Sportsnet has you covered with in-depth coverage of Euro 2016 in France, which runs from June 10 to July 10.
• Match schedule || Group standings || Live scoreboard || Latest news
• Profiles: All 24 teams || History of Euro || Top 10 moments in Euro history
• Sportsnet's predictions || 10 players to watch || 5 key group stage games
• Feature stories || Soccer Central podcast || Team roster lists ||
---
GOAL OF THE DAY
Just before halftime, Selcuk Inan's clearance inside Turkey's box looped in the air and fell kindly to Luka Modric. Without even hesitating, the Croatian midfielder hit a stunning volley from 30 yards out that beat goalkeeper Volkan Babacan. A world class finish by a world class player. The goal of the tournament thus far.
SAVE OF THE DAY
Late in the first half, the ball dropped for Poland's Bartosz Kapustka who flicked it on for himself before firing a powerful shot on goal from the edge of the box. Northern Irish goalkeeper acrobatically tipped the ball over the crossbar.
Save: McGovern (Kapustka), #nir #pol: pic.twitter.com/qfWI2RiCIk

— FootballGIFs (@GIFsFootie) June 12, 2016
MATCH OF THE DAY
Any game with a magical piece of skill like the one Luka Modric conjured is something special.
THE GAME WITHIN THE GAME
Poland's Robert Lewandowski had a quiet game, but Arkadiusz Milik more than made up for it:
FT #POL 1-0 #NIR Milik had five shots today – Lewandowski didn't manage one (via @StatsZone) pic.twitter.com/Zioyw10RyL

— Stats Zone (@StatsZone) June 12, 2016
BEST MOMENT OF THE DAY
After being dominated by Poland in a 1-0 loss in Nice, Northern Ireland received a standing ovation from their fans, known as the Green Army, who appreciated their efforts and hard work.
HE SAID IT
"I find it strange and very serious that people don't feel the sense of civic pride to enjoy football with their fellow fans and enjoy the liberty of being able to cheer on a team in peace." – Italian goalkeeper Gianluigi Buffon, on the fan violence in Marseille.
TWEET OF THE DAY
In case you forget where Ivan Perisic is from, he has the Croatian map shaved into his hair. #EURO2016 pic.twitter.com/4rzH8HDAso

— ESPN FC (@ESPNFC) June 12, 2016
SIX PACK OF STATS
• Turkey has lost all four of their opening games at the European Championship.
• At 22 years and 104 days, Arek Milik is the youngest ever goal scorer for Poland at a European Championship.
• Northern Ireland has failed to win any of their last six matches at major tournaments (two draws and four wins).
• Germany started with 10 World Cup winners on Sunday—only Jonas Hector didn't appear at the 2014 World Cup in Brazil.
• Germany has never lost its opening game at the European Championship (seven wins, five draws).
• Bastian Schweinsteiger has now made 14 all-time appearances at the European Championship, equalling the team record held by Philipp Lahm.
Stats courtesy of Opta
BURNING QUESTION

3 STARS
1) Luka Modric, Croatia: He scored that amazing volley, easily the goal of the tournament thus far. His class shined against Turkey, as he knitted passes together and unnerved Turkey with his sublime possession and darting runs.
2) Jerome Boateng, Germany: The German defender made a critical goal-line clearance, and was sensational in his possession, distribution and reading of the game.
3) Bartosz Kapustka, Poland: One of many Polish midfielders who was great on the day. Kapustka was seemingly everywhere, working hard at both ends of the pitch, and nearly scored the game's opening goal.
TOURNAMENT SO FAR
•Matchday 1 recap: Magnificent Payet rescues France || Typical Giroud performance
•Matchday 2 recap: England gets what it deserves || Bale already proving his worth for Wales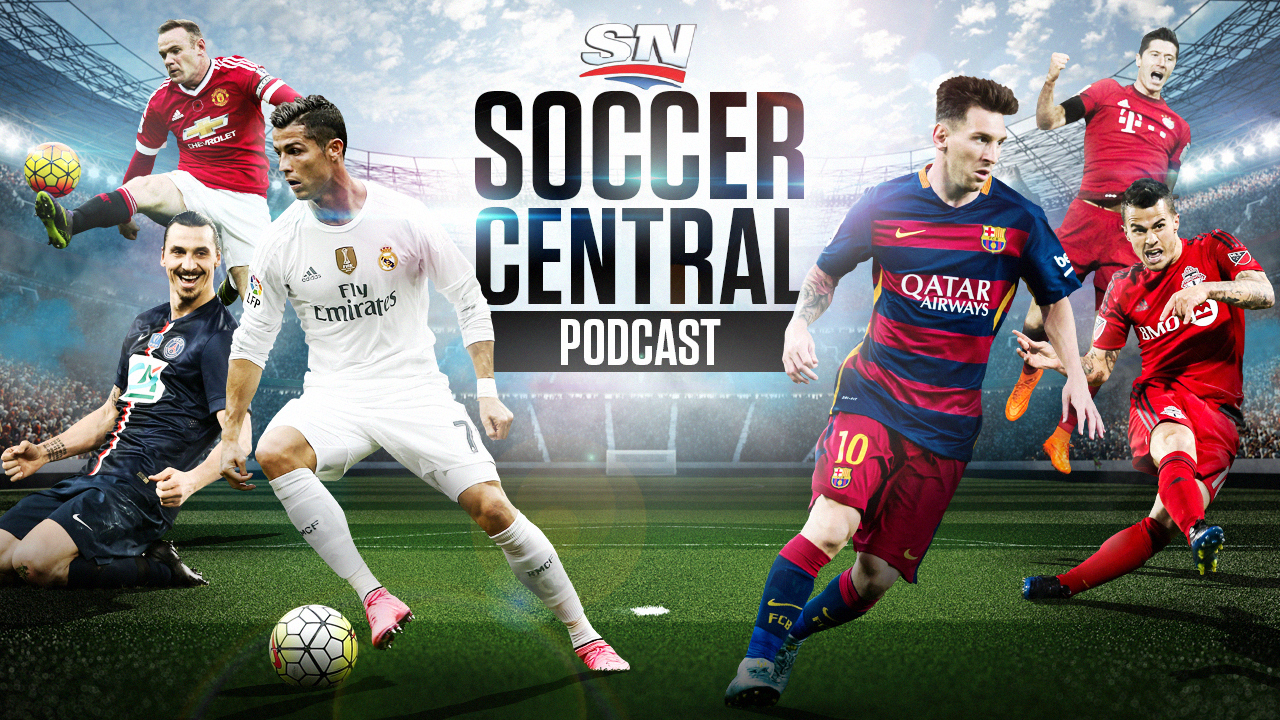 Sportsnet's Soccer Central podcast (featuring Thomas Dobby, Brendan Dunlop, John Molinaro and James Sharman) takes an in-depth look at the beautiful game and offers timely and thoughtful analysis on the sport's biggest issues.