VANCOUVER – Sam Bennett had switched teams in Minor Midget AAA and arrived at the Toronto Marlboros looking for his favourite number, jersey No. 9.
"Nine was taken," he recalls. "But my Dad's favourite player was Dougie Gilmour growing up."
 
So he took No. 93.
 
Said Gilmour, the general manager of the Kingston Frontenacs: "A year later I drafted him."
 
With one spectacular Stanley Cup playoff performance in his post-season debut Wednesday night in Vancouver, Sam Bennett has become the toast of the town in Calgary — even though he's never played a National Hockey League home game yet.
 
So, who exactly is this 18-year-old Gilmour disciple?
STANLEY CUP PLAYOFFS: | Broadcast Schedule
Rogers GameCentre LIVE | Stanley Cup Playoffs Fantasy Hockey
New Sportsnet app: iTunes | Google Play
 
"This guy is unique," said Gilmour, driving along Highway 401 past Oshawa as we spoke on Thursday. "He just has so much love for the game. He wants to be out there every shift. He wants to kill every penalty. You saw it (Wednesday) night: his compete level is off the charts. He wants to win, and he does a lot of things right."
 
Some hockey fans would have first heard Bennett's name a year ago when he became the kid at the NHL Draft combine who couldn't do a single pull up.
 
"There were reports that the kid was not a good worker and couldn't do pull-ups or anything," said Flames coach Bob Hartley. "You know, when your shoulder is broken in pieces, but you (still) are a competitor and you want to be there, I think it speaks volumes about his character.
 
"At training camp also, where apparently his shoulder was fine. Well, now we know he wanted to make our team so badly, but when we got it checked by our doctors, there was no way he could keep going without surgery. That's the kind of player we need in this organization. This kid is full of dynamite."
Bennett arrived at Kingston's camp back in 2012 as the Frontenacs' second-highest pick in the bantam draft. Gilmour had chosen Roland McKeown second overall before drafting Bennett at No. 9. But he soon saw that Bennett was going to be the alpha dog on his Frontenacs.  
"He'd been playing (for the Marlies) with this kid named McDavid. Sammy was on the wing, and he was kind of getting overshadowed," Gilmour recalls. "In training camp, right away we knew we had a special player. As young guys go, a lot of time when they're 15 turning 16, they're going to play fourth-line. Maybe third-line at best. Slowly, you get them used to the level. For him it was the No. 1 line, No. 2 line right away."  
Bennett stormed Flames camp this year the same way, but the Flames' doctors quickly identified an issue with his shoulder. He was fantastic in the pre-season, and was a lock for Canada's World Junior team, if not the Flames' opening day roster. But the pragmatic move was shoulder surgery.  
So Bennett healed up, returned to Kingston for the last 11 regular season games and racked up 11 goals and 24 points. After a Round 1 exit in the OHL playoffs, he played Game 82 for Calgary, and Game 1 of these Stanley Cup playoffs.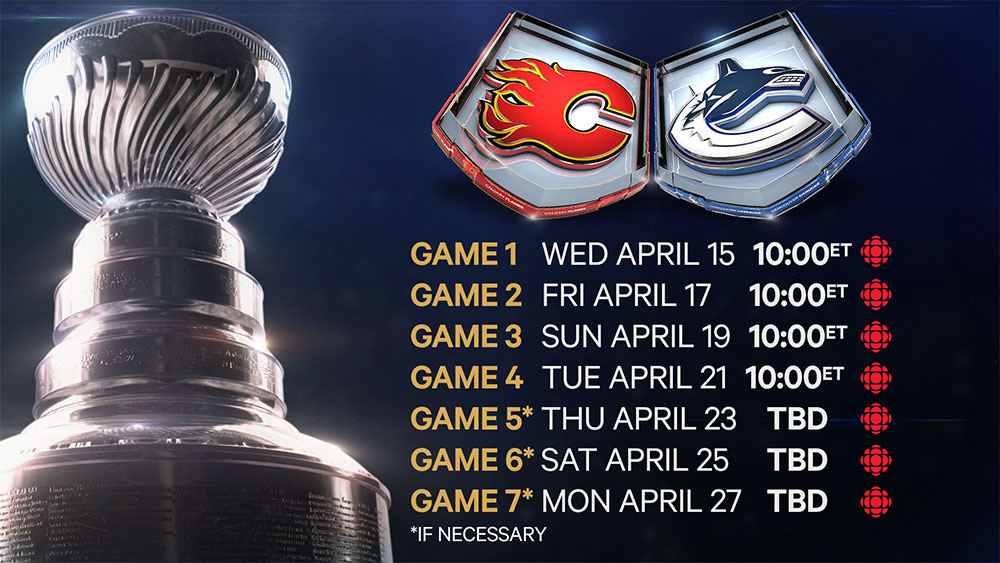 Where most 18-year-olds in their first Stanley Cup playoff game would focus on not making a mistake, and moving the puck as fast as they get it, Bennett's first two shifts produced legit scoring chances. He walked the puck out of the corner like he was back in junior, an 18-year-old standing out among men.
 
"I'm a guy that's going to take the puck to the net. I just did my thing," he said. "It's who I am. I've always been a guy who is really confident in myself. Really, the energy, the excitement I can bring to the team, it'll help.
 
"I can play in this league. I have the confidence, the ability to make chances, make plays."
 
It's only one game, but veteran players who have been around a long time were marveling Thursday at what Bennett did inside Rogers Arena in Game 1.
"He was spinning off guys, trying to get the puck to the net… It's impressive," said Calgary centre Matt Stajan. "Playing the game a long time, there aren't many young guys who come in and have that kind of impact in their first playoff game."
 
Former London Knight Bo Horvat went head-to-head in junior with Bennett, and was telling the story about one night in Kingston:
 
"It was a dying seconds game, my last game I played against him. We had to do whatever we could to get in front of shots. Luckily we got the win. We kept him off the board that night."
 
Wednesday in Vancouver, Horvat was on the ice when Bennett helped to screen Eddie Lack on the winning goal with 30 seconds left to play. On that night, Bennett won the battle of OHL grads.
"He's definitely gotten stronger, and it seems like he's gotten faster," said Horvat. "From what I saw, he's raised his game to another level."
Gilmour knew the kid was ready when he sent him off this spring with the following words of advice: "Once you make it, don't let anybody else take your job," Gilmour said. "Once you get there, I know you're teammates and everything else, but don't let anybody else take your job."  
Bennett wears jersey No. 63 right now for Calgary, but you might wait before you rush out and buy one. Here's betting they turn that "6" upside down next year.  
No. 93? Sounds like a Killer idea.