The Vegas Golden Knights are only one-quarter of the way through their first season and already there is plenty of speculation about who will become the 32nd franchise to join the NHL.
Houston, who wasn't involved in the last round of expansion, is now in the news as a potential destination after new Rockets owner Tilman Fertitta publicly stated his interest in a hockey team earlier this month.
Since then, Tilman has met with the league to feel each other out.
Not to be forgotten, Quebec City is still sitting there with an arena, ownership and a "deferred" expansion application from the last go-around. Seattle remains on the league's radar, but their arena is still under construction. Kansas City, who was used as leverage when the Pittsburgh Penguins were in need of a new arena a decade ago, is still on the periphery with an NHL-arena in place.
The NHL says another round of expansion isn't on the horizon, nor are they eager to relocate a franchise. But with plenty of potential NHL homes in the news, here's a breakdown on each of them.
KANSAS CITY
Arena: Sprint Center
Capacity: 17,544
Opened: 2007
City plus: Still a relatively new arena located in the downtown core. Owned by the city and operated by Anschutz Entertainment Group, which is a co-owner of Vegas' T-Mobile Arena.
City minus: The 33rd-largest US media market is ranked behind some other NHL contenders (Seattle 14th, Houston fourth, Portland 25th) and when the NHL opened its formal expansion process in 2015, a Kansas City bid was not submitted. It also has a failed NHL franchise in its past — the Scouts moved to Colorado in 1976 after just two seasons and became the Rockies.
The Latest: Linked to the NHL since as far back as 2007 when the Pittsburgh Penguins' arena future was in doubt, Kansas City hasn't been linked to relocation or expansion talk since. The city did host a pre-season NHL game between St. Louis and Minnesota on Sept. 28. They have the arena, but there is no obvious local owner for a franchise.
"Kansas City has never been entirely 'off our radar screen,'" Bill Daly told ESPN this past summer. "We have talked to potentially interested stakeholders in the past, and it's certainly a market that in the right circumstances (including a desire by our board to entertain further expansion), our league would fairly evaluate and consider.
"In evaluating potential locations for NHL teams, we typically look at three things: One, whether the market has or is building a suitable arena facility; two, the demographics of the market and whether they suggest an ability to support an NHL franchise; and, three, whether there is qualified and interested ownership to own and operate the franchise.
"While the Sprint Center certainly checks off the first of those boxes, the other two issues remain a work in progress.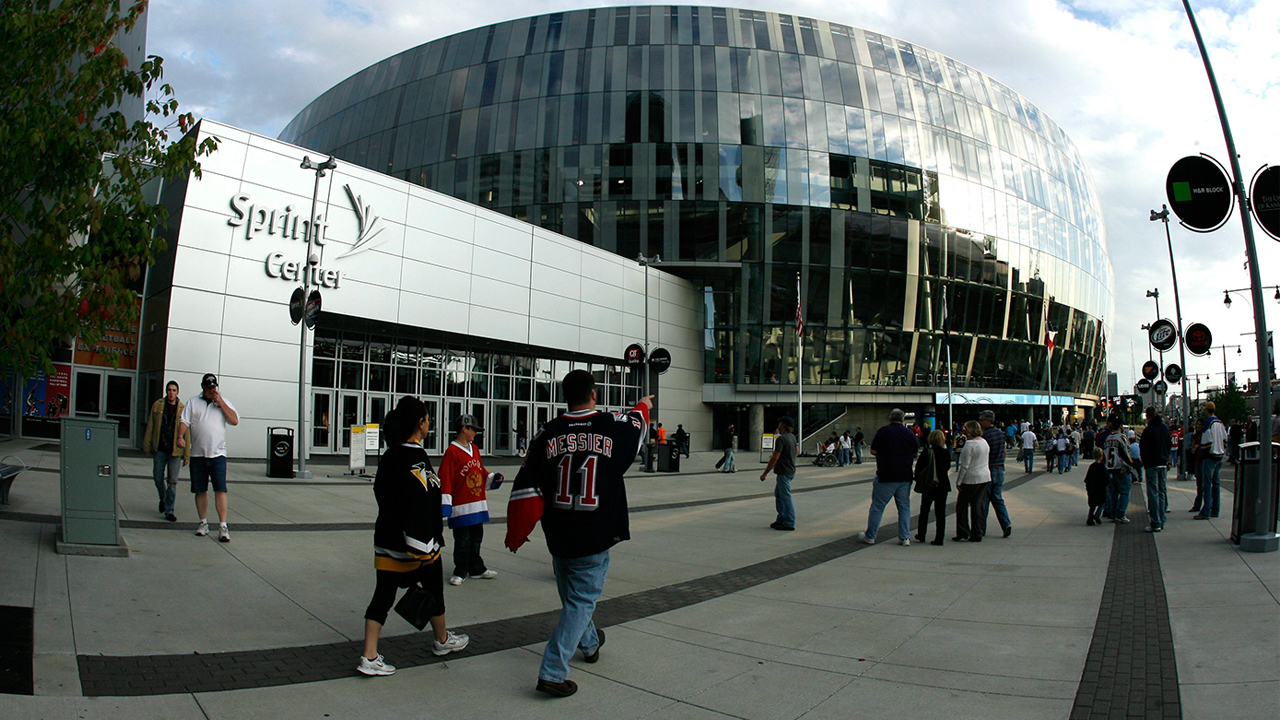 SEATTLE
Arena: Key Arena
Capacity: 15,177
Opened: 1962
City plus: A perfect fit in the West, where the NHL needs a 16th team and a geographic rival for Vancouver. The NBA is still absent from this market, which is also a plus, although if a new arena is built (more on that in a bit) it raises the possibility of basketball's return.
City minus: As of now, a new arena is still a work in progress — Key Arena is listed above because it's the only one standing with the potential to house a pro team. For the NHL to come to Seattle, it seems likely that there needs to be some certainty that a new building will go up so the league doesn't get stuck in an old structure that needs renovations.
Status: Two groups have tried to build a new arena in Seattle. The first, led by Chris Hansen, had a Memorandum of Understanding with the city, but after specific plans for a SoDo arena were voted down by council in 2016, the deal was shelved sidelined. It's technically not dead yet, but it has taken a back seat for the moment. Seattle city council member Tim Burgess had this to say in September to the Seattle Times:
"We already gave Chris Hansen a fair shake. We entered into an agreement with him. We negotiated that agreement with him several years ago and it had a list of prerequisites. One of them being 'You need to get an NBA team awarded to Seattle before this project can advance.' That hasn't happened. So, we're looking at KeyArena now.''
This brings us to the second group, spearheaded by Oak View Group, led by CEO Tim Leiweke. Their proposal would see a major renovation of Key Arena with the goal of attracting both an NBA and NHL franchise and, if approved by city council in a Dec. 4 vote, could begin construction as soon as October of 2018 in time for a professional team to hit the court — or ice — by 2020.
If the Oak View Group deal passes, the likelihood of the NHL arriving would seemingly increase exponentially. That's because not only would the city have an NHL-standard arena ready to go, but an ownership group for the team as well. OEG has a partnership with billionaire investment banker David Bonderman and Hollywood producer Jerry Bruckheimer for any potential NHL ownership.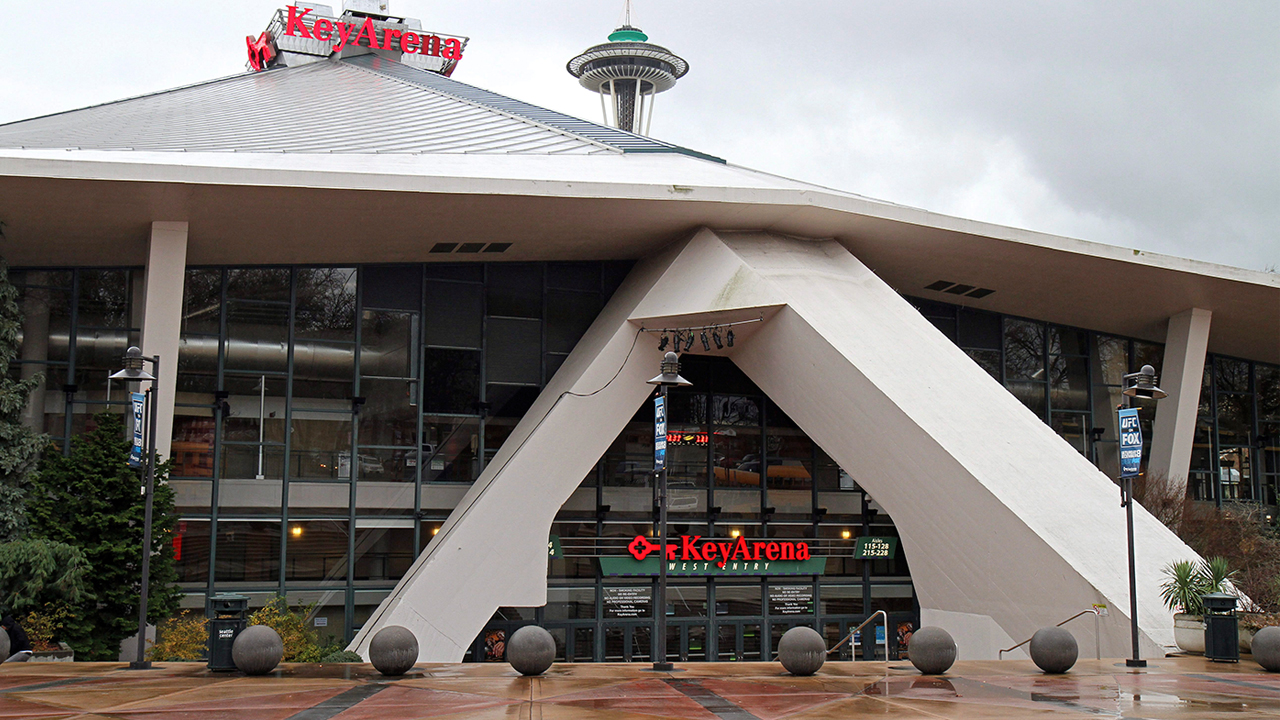 HOUSTON
Arena: Toyota Center
Capacity: 17,800
Opened: 2003
City plus: The fourth-largest media market in the United States and a natural rival for the Dallas Stars. Would continue the NHL's push into non-traditional US markets, where it is starting to see some payoff from the grassroots level.
City minus: What is Houston's interest level in hockey and would the state of Texas support two teams? If this team had to sustain a few losing seasons, would there be enough fan interest to keep it viable for the long-term?
Status: When Les Alexander owned the Houston Rockets, he had no interest in bringing the NHL to town so it was never discussed. But after selling the team to Fertitta this past September, it didn't take long for the new guy to announce his interest in having a hockey team in his building.
"I would put an NHL team here tomorrow, but this one has got to work," Fertitta said in October. "Would I love to have the other dates in the building, do I want to see Toyota Center filled up 300 nights a year, definitely. So we'll do whatever we can do, but whatever we do is going to make sense. But yes, Will we be aggressive? Yes. That's my nature."
Fertitta has even met with NHL commissioner Gary Bettman lately to ask questions about the process of acquiring a team. The commissioner, for his part, insists another round of expansion isn't on his radar and that the league is committed to keeping their current franchises where they are.
"We're not relocating any clubs right now," Bettman said. "If Houston were to express an interest in having an NHL franchise, under the right circumstances, it's something we might want to consider."
QUEBEC CITY
Arena: Videotron Centre
Capacity: 18,259
Opened: 2015
City plus: A hockey-hungry market, there is no denying the fan support a returning Quebec City team would get. The arena is brand new and up to the NHL's standards in size and amenities and is right next door to the closed Colisee, the former home of the Nordiques close to the downtown core. Montreal Canadiens owner Geoff Molson recently said he wouldn't get in the way if Quebec City were to land a franchise.
City minus: It's no secret the NHL needs a Western Conference team more than another one in the East. And although the league has stated that's not a determining factor when looking at expansion bids, the fact there are a few cities with an arena, prospective owner, or both and located in the West, can't bode well for Quebec City. It's also a market that has failed in the past and there remains questions around whether a new team would be able to generate enough corporate support.
Status: If the NHL was in any way motivated to return to Quebec City, it would be there by now. The still-new Videotron Centre would rank 18th in the NHL in capacity, around the same size as Pittsburgh's PPG Paints Arena and Los Angeles' Staples Center.
The NHL officially "deferred" Quebec's expansion application during the last round when Vegas was accepted, and there is no indication they are in line for a new team. With the league needing a 32nd team to populate the Western Conference and a few interested markets that fit the bill, it looks like Quebec's best bet for an NHL return is relocation. Ottawa, Carolina and Florida seem like the best contenders these days, but again, nothing appears imminent.