Mark Chipman wants people to know the Winnipeg Jets are capable of hanging with the big boys despite playing out of the NHL's smallest arena in the league's most minuscule of markets.
While that was evident on the ice last season, Chipman insists his organization is equally as capable as a business to spend to the cap without financial strain.
As he sees it, his team is in it for the long haul financially and as a Stanley Cup contender.
"No one should think of us as just barely in the league," said Chipman, executive chairman of the board of True North Sports & Entertainment and the Winnipeg Jets Hockey Club.
"We've got an agreement with the players that works, and it allows NHL hockey to be played in Winnipeg. We're a middle-of-the-pack team in terms of our capacity to generate revenue. In some categories we're slightly ahead and in some we're slightly behind.
"We're a mid-range team and that allows us to pay for the players that we need to if we have to go to the cap and be competitive long term."
In a rare interview with the man who teamed up with David Thomson to bring NHL hockey back to Manitoba in 2011, Chipman was frank about ticket prices, arena expansion, his disdain for the spotlight and his patience building the team with GM Kevin Cheveldayoff.
Recent signings of players like captain Blake Wheeler (five years, $41.25 million) and Connor Hellebuyck (six years, $37 million) have pushed the Jets towards the limits of the salary cap, a development further complicated by the fact Patrik Laine and hotshot rookie Kyle Connor need new deals next summer.
It's a development few thought possible years ago, given the constraints of a market housing just 700,000 people.
However, Chipman insists it was his intention to spend to the ceiling all along.
"Absolutely it was the plan," said Chipman, whose club owns the 15,321-seat Bell MTS Place.
"It used to trouble me when people referred to us as a 'budget team.' We weren't a 'budget team' – I thought we were just being a rational team. We could have gone out every summer and blown our brains out if we wanted to, but that didn't make sense. We knew eventually this day was coming."
And with it comes sky-high expectations for a team many see as officially entering "the window" for being legitimate Stanley Cup contenders.
Yet, Chipman said such pressure hasn't altered the course he and Cheveldayoff charted, nor will it cloud their judgment moving forward.
"Not at all," said Chipman, whose club finished second in the NHL standings with 114 points last year before losing to Vegas in the conference final.
"I'm really content with the pace at which we've put our team together and I have all the patience in the world with this. We're still a work in progress.
"We're a better team than we were. We've got a good team but there's no sense of urgency that controls the conversation between Chevy and I, suggesting we've got to get this done now.
"We're trying to manage this as best we can and with some challenging constraints we now find ourselves in, in terms of the quality of drafting we've had and the cap and so on."
Senior Writer Ryan Dixon and NHL Editor Rory Boylen always give it 110%, but never rely on clichés when it comes to podcasting. Instead, they use a mix of facts, fun and a varied group of hockey voices to cover Canada's most beloved game.
The same business acumen that has helped Chipman steer the Jets to such surprising stability earned him an honorary Certified Hockey Professional (CHP) designation by the Business of Hockey Institute – an online MBA program at Athabasca University for budding hockey executives founded by Brian Burke and agent Ritch Winter. Past winners include Chicago Blackhawks president & CEO John McDonough, and longtime hockey executive Peter Luukko.
More of my chat with Chipman:
What did last year's success do for your club's bottom line?
The regular season was what we expected it to be. We're a smaller market, so we have to work hard at it, but we can do okay and make it go the way the collective agreement works. We can make it go here.
It's not easy, but it's doable if you work at it. We've got a very competent team. We had to work hard to sell hockey when the AHL, not the NHL, was here. It took work, and those are the same people with us.
Those same people are guiding us and managing our relationships with our sponsors and it works on a regular season basis and if you get into the playoffs there are additional earnings that are helpful.
All we ever do is reinvest in our amenities and players etc., so it's good for us to make the playoffs.
Are you content with the size of your arena, or is it even possible to expand it?
We're very content with the size of it. The size of the building is perfect for our market. We can't add to it and frankly we have no desire to do that right now.
Is it safe to assume one of the struggles your club has, like most others, is figuring out how to squeeze more revenue out of your building?
I guess you struggle on every revenue line. You've got to maximize all of your revenues coming out of the building and otherwise. It's not an easy business to be in. In some markets maybe it is. In our market it's just work.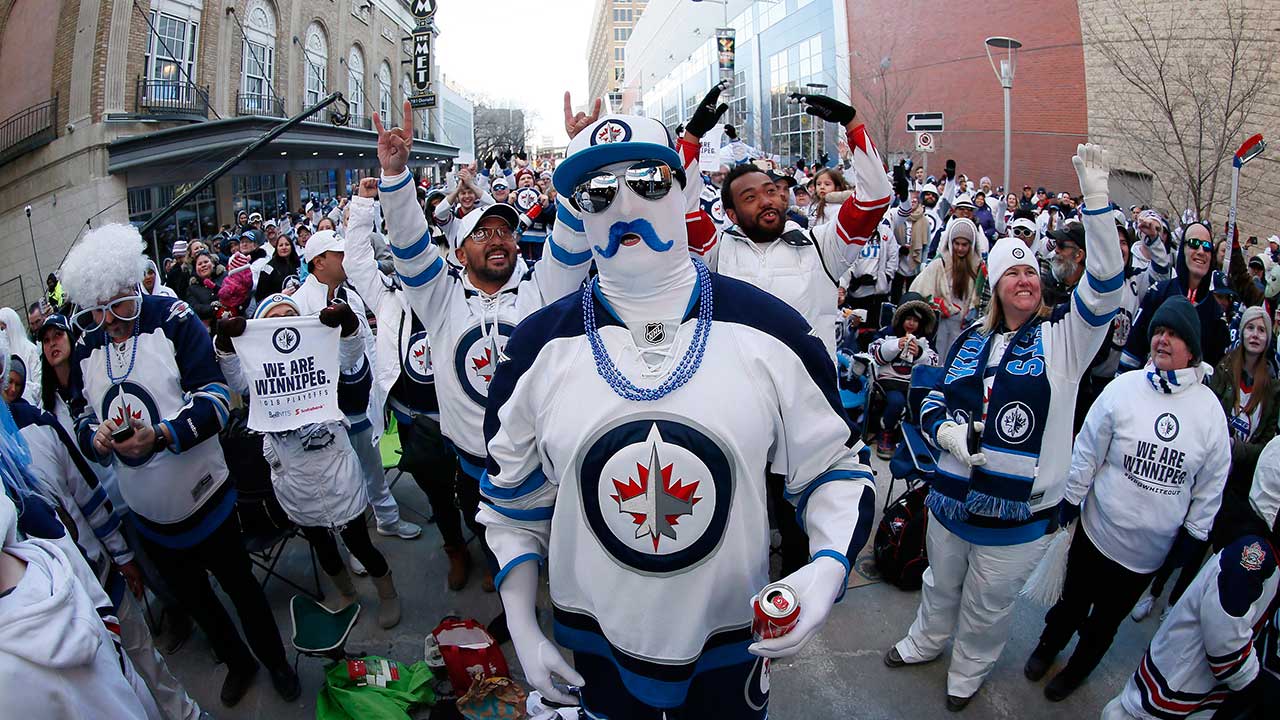 Did you raise ticket prices this year?
We've really kept a cap on them. Our max we can go up is five per cent because we have long-term ticket arrangements with our customers. So they've been going up, typically, three per cent and as high as five per cent, but that's it.
Patience seems to be one of your hallmarks. Has that long been one of your greatest virtues as a businessman?
I think so. That's a principle I've tried to operate from. It doesn't come easy to me. It's something I have to work at. My father was a really patient guy and I assume it comes to him a lot easier than me. I had to learn it.
I wouldn't want anyone to think I've got this all figured out. I think patience in business is a valuable attribute to have, but it's something you've got to always work at.
It's particularly useful in our business because of the pressure to win now. You're measured every day and get feedback on how you are doing every day. It's just a business where you are more easily pulled off course than you would be in a traditional business where you and your organization are under the hot lights of a Canadian hockey market.
You certainly exercised patience with your GM when others might not have.
For sure. It was a direction we agreed on right from the get go. I had known Kevin for a long time and I had an ability to judge Kevin sort of around the boardroom table. He represented the (Chicago) Wolves at a lot of Board of Governors meetings.
I was able to form an opinion on him well before I asked him to join us. He just impressed me with his business acumen and his thoughts. We didn't think it was going to be challenging on how we'd agree to do this.
When I first called him after getting permission from John McDonough, we had a good conversation but when I hung up it occurred to me that I hadn't really explained that I wasn't expecting him to come in here headlong into free agency to try to put a team together right away.
I wanted him to know we planned to build a team, not buy a team.
So I called him right back and said, "Kevin, I've got to be clear about something here…" and there was a notable sigh of relief from him.
We started off that way – that we were going to take our time and we'd probably have to go through the rapids for a while.
He's a patient guy as well and he wants success more than any guy I know. He literally wears it daily, but I guess what I'm trying to say is we've really been on the same page since we agreed to do this together.
You are rarely quoted in the Winnipeg media. Are you a low-profile guy or is that by design?
I think you read me right – I don't enjoy profile. This award is very nice and, frankly, if it's good enough for Peter Luukko and John McDonough it's certainly good enough for me.
I'm humbled by it, but profile is not something I've ever really been comfortable with.