Dave Nonis says he was this close to trading Dion Phaneuf.
"I could have traded Dion at the deadline. We had a deal, it wasn't a great one, but it was a deal," the former Toronto Maple Leafs general manager told Steve Simmons of the Toronto Sun in his first interview since being fired on April 12.
"I look at Phil [Kessel] and Dion and I still think they're elite, upper-end players. They both could be traded, but it's not like the Leafs are stuck with them if they're back. I think they can come back and help them."
---
STANLEY CUP PLAYOFFS: | Broadcast Schedule
Rogers NHL GameCentre LIVE | Stanley Cup Playoffs Fantasy Hockey
New Sportsnet app: iTunes | Google Play
---
Nonis told the Sun that at least five NHL teams expressed interest in Phaneuf at the trade deadline, but there has been less interest in Kessel.
The seven-year contract extension Nonis gave to Phaneuf last season allows the defenceman to approve a trade to 12 teams.
Sportsnet's Nick Kypreos reported on deadline day that the Leafs had requested 20-year-old forward prospect Anthony Mantha from Detroit — one of the teams on Phaneuf's list — but the Red Wings balked at the price.
The Leafs were reportedly also willing to retain a portion of their captain's $49-million contract.
---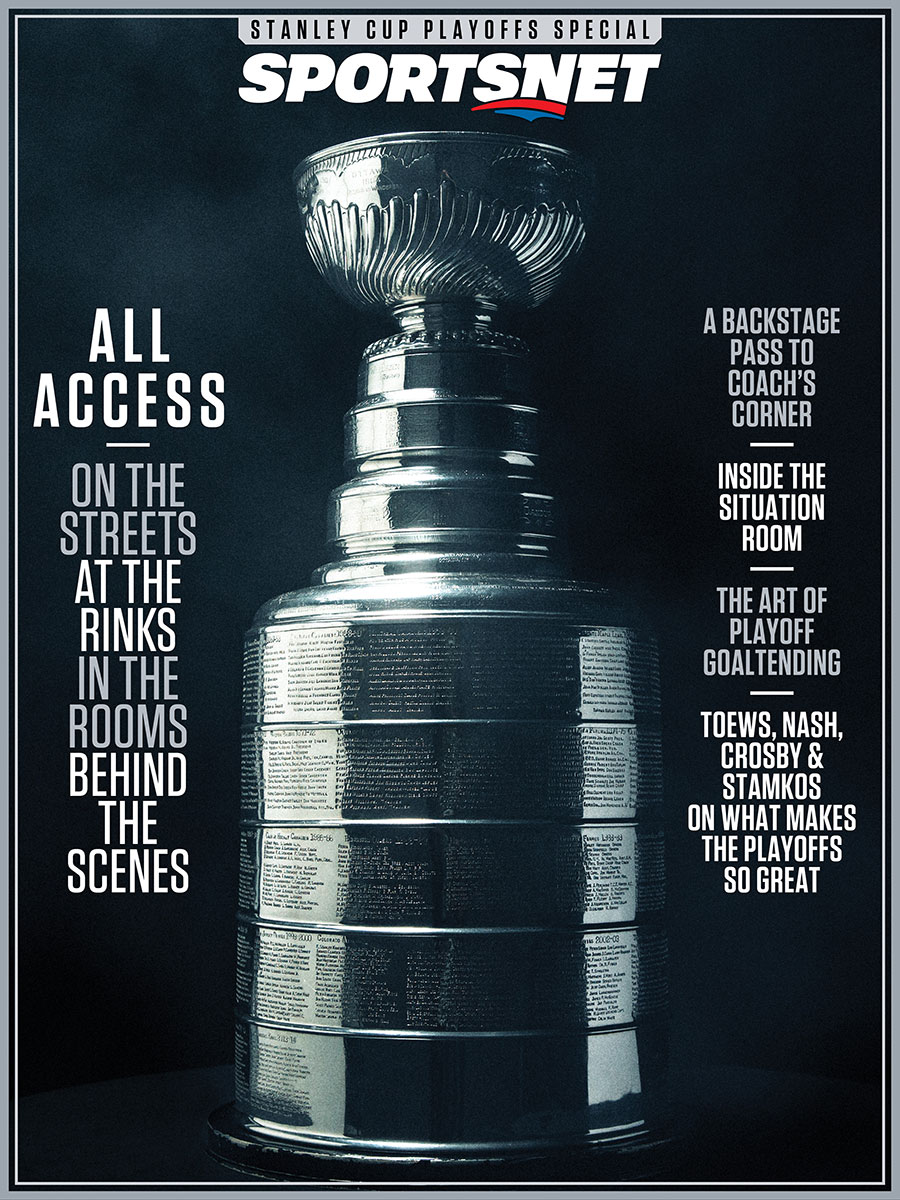 Sportsnet Magazine: An all-access pass to the Stanley Cup Playoffs, including a behind-the-scenes look at Coach's Corner and exclusive camera angles in Montreal. Download it right now on your iOS or Android device, free to Sportsnet ONE subscribers.
---
Searching for an offensive defenceman, Detroit instead acquired impending free agent Marek Zidlicky from the New Jersey Devils.
Before playing in Toronto's final regular season game this season, Phaneuf admitted that it "crossed his mind" that it may be his last in a Maple Leafs sweater.
"It started to sink in when I was on the way to the rink and more and more before the game," he told reporters.
Since Shanahan fired Nonis, interim coach Peter Horachek and the majority of the Leafs scouting staff on "Bloody Sunday," he has been searching for a replacement general manager. He has already reached out to opposing teams, as a courtesy, to speak with candidates currently employed.
"We're really just creating lists and getting our ducks in a row,"Shanahan said at Saturday's draft lottery. "I think that will be a lengthier process because there are a lot of people that are going to change in the coming weeks depending on what happens with certain teams."
---
---
Eight other takeaways from Dave Nonis's first interview, post-firing:
The Leafs can win with Kessel: "If you don't get value for him, you're only hurting your team. I believe the baggage that comes with Phil is overblown. Are there things he has to change? Absolutely. But I can assure you of this: Whatever team wins the Stanley Cup this year will have a Phil Kessel in the lineup. I can guarantee that."
Nonis flew to the Bahamas for a week to unwind after the firing.
He still had three years and approximately $6 million left on his contract. Money is not an issue.
Nonis is proud of the returns he got for shipping out pending UFAs Cody Franson, Mike Santorelli, Daniel Winnik and Olli Jokinen at the deadline: "We had 13 picks going in, we now have 18."
He said the Leafs had not decided which player they plan to select with the fourth overall in June.
Being a GM is bad for your health: "You wake up every single day and your first thought is: 'How can I make my team better today?' It can consume you. You're not thinking about the house, or whether it's your wife's birthday or anything else going on in your life. It's 'How I can make this team better?'… It affects you physically. It affects you mentally. It's not healthy, necessarily. The tradeoffs come when you have success. That's the profession we're in. It's like a drug. It takes over your life."
Nonis speaks highly of ownership's desire to win and fans' passion for the Leafs: "It's pretty hard to understand the level of commitment from the fans. The loyalty and interest in unmatched anywhere."
Nonis is eager to land his next front-office job: "I want to get back in the game as quickly as possible. That's the plan."