VANCOUVER—In the days leading up to Canada's World Cup qualifier against Mexico, the storylines surrounding Les Rouges mostly focused on one thing: progress.
The men's program has enjoyed some success recently, and as such they've drawn bigger expectations, a few new faces, and a potentially record-breaking audience at BC Place, as more than 54,000 tickets have already been sold for Friday's game.
Finally, it seems, the men are on the verge of earning the kind of recognition they've often sorely lacked.
But for a team that is the clear underdog—Canada sits 87th in FIFA's rankings, while Mexico sits 22nd—what will it take to face El Tri and get a result?
---
MORE ON CANADA vs. MEXICO: Veteran de Guzman keeps going for Canada || Video: Atiba Hutchinson on Tim and Sid || Canada not a second choice for Arfied || Osorio has Mexico on cusp of the Hex || Video: Mexico matchup crucial for Canada
---
"Definitely first and foremost is believe in ourselves," Canadian captain Julian de Guzman offered.
Recent addition Steven Vitoria echoed de Guzman's sentiment.
"Mexico's a great team," he said. "Everybody knows that. But in our Canadian group there's a lot of quality, and we're confident."
Confidence can only get you so far, of course—but it helps that Canada's squad seems to have bought in to coach Benito Floro's program. There was a sense of cautious optimism amongst the players at this week's training camp. As de Guzman said, the team is, on paper at least, the best he feels he's been a part of.
To get a result in Friday's match, Canada will need to be disciplined against an attack-minded Mexican side. It's a tall order: Mexico currently sits atop Group A with six points after victories against Honduras and El Salvador, while Canada sits second with four points after a win over Honduras and a draw against El Salvador. The top two teams will advance to the Hex, the final round of CONCACAF qualifying (Canada hasn't made the Hex since 1997). Luckily, at least so far, Canada has benefited by poor showings from both Honduras and El Salvador.
For Mexico, led by coach Juan Carlos Osorio, this isn't a do-or-die game, but they'll be in an envious position if they can come away with three points ahead of Tuesday's match, when they host Canada in Mexico City.
Canada, though, will have the support of the hometown crowd—something 23-year-old forward Tesho Akindele thinks could be a major factor in the team's performance.
"I think when it's 75 minutes and everybody's tired, and you hear the whole crowd cheering for you, cheering for Canada, it's gonna be like, 'All right, I can do this,'" he said. "It'll give you that little energy boost."
It's a little unclear just how many Mexico supporters will be in the stands, but Akindele said he expects his team will benefit from the noise regardless.
"It'll be back and forth. I'm sure there'll be more Canada supporters, so maybe the fans will be competing with each other, but it'll just add to the atmosphere," Akindele said.
Canada may have home-field advantage, but what will the team's strategy look like? Expect a tight defensive structure. Canada has yet to concede a goal in this round of qualifying, but Mexico's attack will be fearsome, and they'll be anticipating incandescent play from the likes of Javier "Chicharito" Hernandez, Mexico's top striker, and winger/sparkplug Jesus "Tecatito" Corona.
Canada has its own gifted striker in Cyle Larin, last year's Major League Soccer rookie of the year. The 20-year-old Brampton native, who plays for Orlando City alongside Brazilian star Kaka, has scored in every MLS game he's appeared in this season, and he was credited with the lone goal in Canada's 1–0 victory over Honduras in November. The team will be counting on him to hit his target. He'll be counting on everybody else to get him the ball.
Junior Hoilett could likewise be a standout for Canada. The 25-year-old Queens Park Rangers winger brings speed and the ability to create chances and had a good showing in that November game at BC Place.
Midfielder Atiba Hutchinson was the standout in Canada's win over Honduras and should contribute on both ends of the field. For Hutchinson, who plays for Besiktas in the Turkish Super Lig, getting a bit of recognition for the men's program—of which he is a veteran, having made his senior debut in 2003—seems like a long time coming.
"I think we've been doing well over the last few years," said the 33-year-old. "Last time around we did quite well until right at the end of the group [stage]. So I think we've got a good group of players now. I think it's good that we're getting the recognition. I think we also deserve a bit of that."
In the end, though, the team will be judged for their results, including Friday's match—something Hutchinson understands.
"I think we need to continue to work together, keep developing," he said. "And winning games is important to us."
---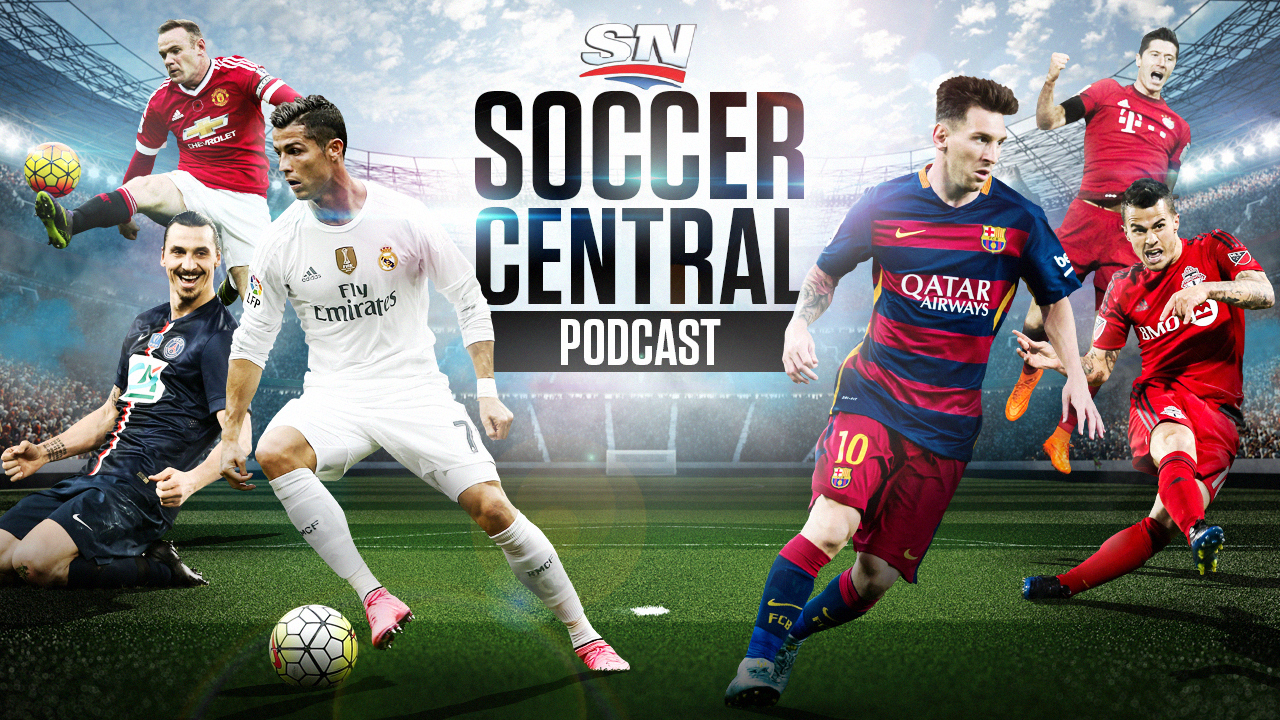 SPORTSNET.CA's Soccer Central podcast, hosted by James Sharman, takes an in-depth look at the beautiful game and offers timely and thoughtful analysis on the sport's biggest issues.
Listen here | iTunes | Subscribe to the podcast
---