Mostly, in spite of all the interesting analysis of decisions and all the very much less interesting declarations of "genius," great football achievements represent a combination of great skill and—much less discussed—great circumstances.
For instance, if Steven Gerrard doesn't slip in 2013, he wins a league title for the first and only time in his career. He does slip, though, so instead Manchester City wins the Premier League and Gerrard's Liverpool team doesn't. Rationally, we know this doesn't make Gerrard any worse of a player or make that Suarez-Sturridge-Sterling-Coutinho-inspired Liverpool team any less exciting and brilliant at breaking opponents down. It just means they both didn't have quite enough of the bits that are beyond judgement in their favour. They were good; they just weren't lucky enough on top of that, and instead Man City was.
It's only occasionally that football teams or players are good enough to win big prizes without circumstances aligning, to some extent, in their favour.
Barcelona and Spain during the Pep Guardiola-era are probably a decent representation of this ideal, given it seems highly probable that teams achieving almost 80 percent possession in almost every game will end up winning almost all of the time. And, I suppose, Barcelona now—via peak Lionel Messi, Luis Suarez and Neymar—would have a similarly strong case, through sheer weight of firepower. But not many other easy examples come to mind, as you'd expect. Negating marginal calls or bits of luck that go against you requires putting up quite a large quality gap between you and your opponents, something that will always be difficult and rare, by its nature as an extreme thing to do.
In fact, only one other football phenomenon outside of Barcelona really stands out as being theoretically capable of winning without circumstantial factors lending it a hand, and its name is Cristiano Ronaldo.
---
MORE ON THE UEFA CHAMPIONS LEAGUE: Ronaldo: So good, circumstances can't stop him || Photo Gallery: 10 players to watch || Photo Gallery: Round of 16 matchups || Chelsea-PSG braced for second leg 'war'
---
Playing in a Real Madrid team that is firmly "in transition" (see: not all that good at the moment), while being chased down by time (he is now 31) and piling on even more responsibility, pressure and dissatisfaction than ever before, Ronaldo's current circumstances are broadly unfavourable. He hasn't slipped and given the ball to Demba Ba yet, but it's somewhere along those lines, and this is certainly not how you tend to win league titles or European Cups.
And yet, because this is Ronaldo, and because he is so absurdly good at what he does, it would be ill-advised to rule him—and by extension his team—out.
Twelve points behind Barcelona in La Liga and, okay, he will almost certainly not win that—because that's more than circumstances conspiring against him; it's maths, an altogether stricter rule-maker.
But in the Champions League, a cup competition with everything still left to play for? Despite the presence of Barcelona—and Altetico Madrid, and Bayern Munich, and Paris Saint Germain—there will simply always be a chance for a Ronaldo-led team.
We saw this weekend what he's capable of, even in an imperfect scenario.
---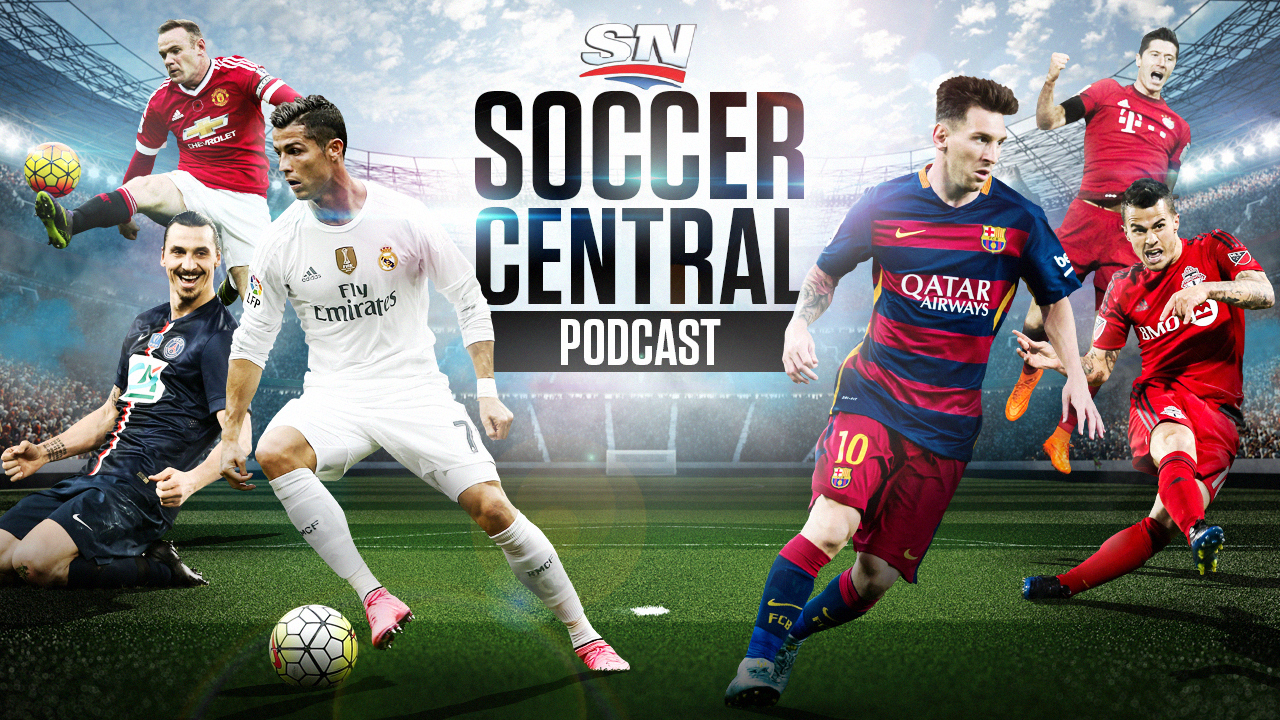 SPORTSNET.CA's Soccer Central podcast, hosted by James Sharman and John Molinaro, takes an in-depth look at the beautiful game and offers timely and thoughtful analysis on the sport's biggest issues.
Listen here | iTunes | Subscribe to the podcast
---
Amidst the swirl of justifiable Messi-based hype, the collective realisation that Messi has been chasing him down in the goalscorers' charts ever since 2016 flicked onto calendars and the lingering idea that "he has entered his post-peak years," Ronaldo turned up on Saturday and played against Celta Vigo, the sixth best team in La Liga. It was just 1-0 at half time and a tight game. As is almost always the way at the Bernabeu, palpable, unapologetic frustration flowed down from the stands to add to the already high difficulty factor. And then Ronaldo scored four goals and Real won 7-1.
As literally everyone who's watched any football in the last ten years knows, that game wasn't an exception; it's just what Ronaldo does. And AS Roma, his midweek Champions League opponents, already know that this ability regularly comes out in big Champions League games, too; maybe even more regularly than elsewhere. In a tight Round of 16 first leg two weeks ago Ronaldo broke the Italian team's resolve in the 56th minute to set up a 2-0 away win with a highly-skilled, curved shot into the top corner.
That kind of skill-level, available to him at the biggest moments and combined with the kind of resilience he called on at the weekend, is exactly how you build up the kind of quality gap required to negate marginal calls or bits of luck that go against you. It enables you to win, even when the circumstances aren't in your favour. As Roma found out.
And while it's easy to think Ronaldo comes across as a little bit ridiculous sometimes, with his caricature vanity and relentless self-interest within the dynamic of a team sport, you also can't help but admire how relentlessly, resiliently good he is. Good enough, even, that circumstances being against him are not enough to rule him out, ever.
He plays the second leg of Real Madrid's Champions League Round of 16 tie on Tuesday: Roma should probably expect to be taught this lesson yet again—and everyone else should, at least, keep it in mind. Remember: he's done this kind of thing before, and has two European Cups to prove it.
---
Ethan Dean-Richards is a London-based writer. Follow him on Twitter