We've seen this match before, and it is very, very good.
Last season both Chelsea and Paris Saint-Germain scored in the final 10 minutes of their Champions League Round of 16 second leg, and both again tallied in extra time. The 2-2 draw at Stamford Bridge sent the guests through to the quarterfinals on away goals and also avenged the defeat of the year before, when it was the Blues progressing at the Ligue 1 giants' expense.
On that occasion goals from Andre Schurrle and Demba Ba overturned the London side's 3-1 loss in the French capital and gave them the benefit of away goals.
Six days prior, then-Chelsea defender David Luiz seemed to put PSG in the driver's seat with an own goal at Parc des Princes, and last season, having completed a £50 million, cross-Channel switch the Brazil defender cancelled Gary Cahill's second leg opener with a powerful, well-placed header.
---
MORE ON THE UEFA CHAMPIONS LEAGUE: Ronaldo: So good, circumstances can't stop him || Photo Gallery: 10 players to watch || Photo Gallery: Round of 16 matchups || Chelsea-PSG braced for second leg 'war'
---
Luiz did not hold back in his celebrations, his joy at scoring against his former club only underlining what has become one of continental football's better modern rivalries. And he's looking forward to the latest installment—Wednesday's Round of 16 second leg that, for the third time in as many campaigns, will have PSG taking a first leg lead to Stamford Bridge.
"I'm ready for war, for the battle," the 28-year-old remarked on Monday. "I think things are looking good for us to qualify."
That Luiz has never been on the losing end of a Champions League tie between these teams is a good omen for the French outfit, although their 2-1 win after the first 90 minutes is a rather more tangible advantage. Then there's the 23-point cushion in Ligue 1 (they could conceivable win the title March 20 at home to second-place Monaco) that has allowed manager Laurent Blanc the opportunity for single-minded preparedness for matches just like this.
Ahead of Saturday's contest with Montpellier, which finished 0-0, Blanc admitted PSG were prioritizing European success and conceded their rivals lacked the same luxury.
"Look at Bayern Munich and all the big teams in Europe," he said. "They all face some key games at some point in their respective leagues. They do not underestimate their leagues, not like we do in France…because it's Paris and we are leading with lots of points at the top of the ranking table."
Even after the scoreless draw Blanc could only think of Wednesday, remarking that the "the most important thing" was that "we didn't lose anyone to injury." Chelsea, meanwhile, were playing to a 1-1 draw at home to Stoke in which they fielded the likes of Willian, Oscar, Eden Hazard and Nemanja Matic.
The result left the Blues 10th in the Premier League and seven points adrift of the European positions. Interim manager Guus Hiddink, who replaced Jose Mourinho in December, cast his side as "underdogs" in his post-match remarks, pointing out that PSG had been able to rest "five, six or seven players."
"But," he added, let's be very tough underdogs."
Last month's 2-1 defeat at Parc des Princes was the first in the Dutchman's second stint as interim manager. Since Mourinho's departure Chelsea haven't lost in the Premier League and have an FA Cup quarter-final to look forward to this weekend. Players such as Oscar and Diego Costa have rediscovered their form, and even if the Blues haven't kept a clean sheet in over a month they seem to be getting goals from everywhere.
Recent results would suggest they might even have the momentum going into Wednesday, what with PSG having triumphed in only one of their last four Ligue 1 contests. The thing is, with a fourth consecutive championship nearly sewn up the guests will be eager to march on in the only competition they truly care about winning.
Which is why Hiddink knows his players must be "tough underdogs" and "angry" at Stamford Bridge. Motivational resentment might be Chelsea's only hope, as Luiz well knows, having delivered it for both sides during the three years of this rivalry.
This is, as he says, "war," "battle." And as it has in each of the previous second leg encounters, it will likely come down to a late, decisive attack.
---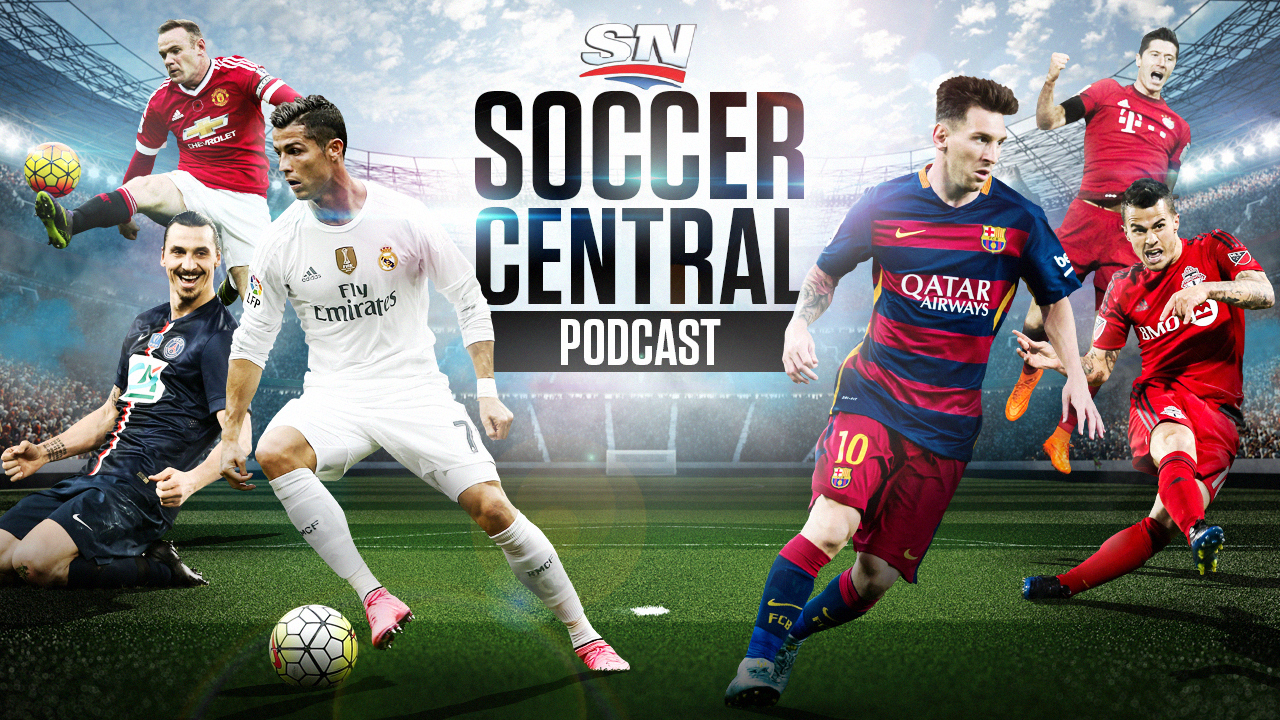 SPORTSNET.CA's Soccer Central podcast, hosted by James Sharman and John Molinaro, takes an in-depth look at the beautiful game and offers timely and thoughtful analysis on the sport's biggest issues.
Listen here | iTunes | Subscribe to the podcast
---