Welcome to Counter Attack, Sportsnet's Monday column that recaps the weekend and previews the week ahead in Major League Soccer for the Montreal Impact, Toronto FC and Vancouver Whitecaps.
---
---
Toronto taking four points out of six on the road to begin the season? Montreal a perfect 2-0 without Didier Drogba? Vancouver leaking goals and winless after two games?
A wild first week of the season continued this past weekend with plenty of surprising results, especially those involving the league's three Canadian teams.
What happened?
• Toronto 2, New York City 2
• New York 0, Montreal 3
• Vancouver 1, Kansas City 2
Records
• Montreal Impact: 2-0-0, 6 points (1st in Eastern Conference)
• Toronto FC: 1-0-1, 4 points (2nd in Eastern Conference)
• Vancouver Whitecaps: 0-2-0, 0 points (9th in Western Conference)
Bradley: 'It's about coming away with a point'

What did we learn this weekend?
Shipp a real boon for Montreal
Harry Shipp is some player. The young American midfielder, acquired in a trade with a Chicago last month, has seamlessly fit into the Montreal starting 11, and has already formed an effective partnership with Ignacio Piatti. Shipp has shown to be an intelligent player during his brief time in Montreal, and that he has a deft touch—his delicate chip-pass for Anthony Jackson-Hamel's goal in injury time was beautiful. In Shipp, the Impact look to have a bright, attacking midfield talent with a huge upside.
Whitecaps have to get their act together
Tied for the best defensive record in MLS a year ago, the Whitecaps have already conceded five goals through their first two games, both of them losses. Jordan Smith was a disaster at right fullback on the weekend, and even the usually reliable Kendall Waston had a poor outing. Kansas City picked apart Vancouver's defence with relative ease in the first half, but it wasn't just the back four. Turnovers and slow, plodding play in midfield left the back line exposed at times—Matias Laba has been off his top form this season thus far.
Vanney isn't a dunce
Greg Vanney has come in for criticism during his tenure in Toronto, but TFC's coach has been spot on with his tactics and in-game adjustments this season. Vanney's defensive-approach has stymied opponents. Last week against the Red Bulls, his second-half introduction of Marky Delgado for Daniel Lovitz gave Toronto renewed attacking impetus. On Sunday vs. NYCFC, he swapped in Benoit Cheyrou for Tsubasa Endoh in order to give the midfield more solidity, and push Delgado out to the wing. Both times, Vanney's changes had a positive impact. Both times, his tactical approach produced positive results.
Upcoming schedule
• Montreal vs. Dallas (Saturday, 9 pm ET)
• Vancouver vs. Seattle (Saturday, 10 pm ET)
• Toronto vs. Kansas City (Saturday, 7 pm ET)
---
Toronto FC on Sportsnet: Watch 11 Toronto FC matches from the 2016 Major League Soccer season live on Sportsnet. Consult the broadcast schedule
---
Stories to follow this week
The return of Drogba
After sitting out the first two games of the season because they were played on artificial turf, Didier Drogba is expected to make his debut on Saturday when the Impact visit FC Dallas. Thus far, Montreal hasn't missed the Ivorian, scoring six goals and winning both of their games. Coach Mauro Biello has deployed a 4-2-3-1 formation, with Dominic Oduro as the front man. Will Biello stick with that setup (in which case Oduro would likely lose his place) or switch to a 4-4-2 or another formation in order to accommodate Drogba? The Impact have looked pretty impressive through their first two games, so it'll be interesting to see what tactical and formation changes, if any, Biello makes.
Who plays at right fullback?
Whitecaps coach Carl Robinson has an important decision to make ahead of Saturday's contest in Seattle: Who to play at right fullback? It's been a problem area thus far for Vancouver—Fraser Aird (who started Game 1) is still learning the position, while Jordan Smith was a train wreck in Kansas City. It doesn't look like they've found a suitable replacement for Steven Beitashour. With Smith suspended, Robinson will have to either start Aird or go to his bench for another option on Saturday.
Altidore likely available for TFC
Like Mauro Biello with Didier Drogba, TFC coach Greg Vanney will have to figure out how to fit Jozy Altidore back into the lineup. The American forward has missed the first two games with a hamstring injury, but he should be cleared to play this weekend in Kansas City. If Altidore is available, how will Vanney use him? As a starter or off the bench? And if he does start, will it be in a 4-3-3 Vanney has used (and if so, will he be leading the line or out wide) or up front in a 4-2-2 (and if so, who loses their place in the starting 11?)
---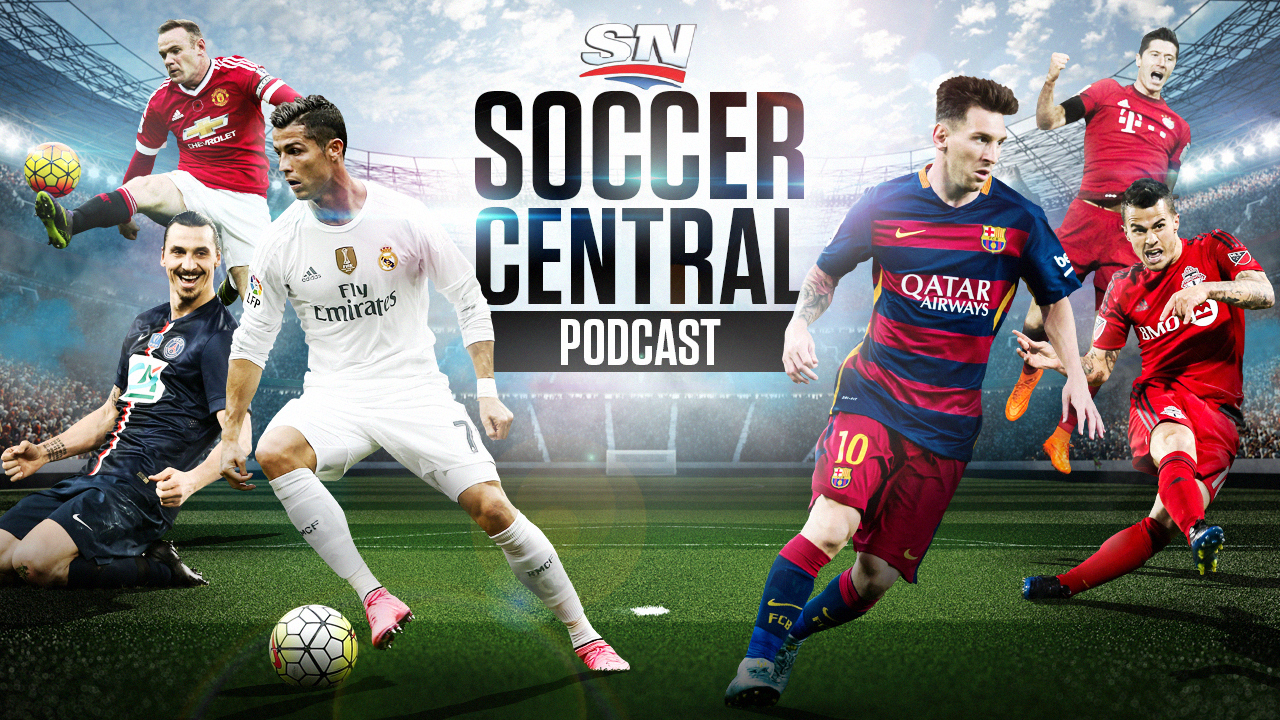 SPORTSNET.CA's Soccer Central podcast, hosted by James Sharman, takes an in-depth look at the beautiful game and offers timely and thoughtful analysis on the sport's biggest issues.
Listen here | iTunes | Subscribe to the podcast
---