There was more to the love-in between Pep Guardiola and Leonardo Bonucci than mutual admiration.
Last month, after Bonucci's Juventus came from behind to earn a 2-2 draw at home to Bayern in the UEFA Champions League's Round of 16, the Italy defender was described in glowing terms by Guardiola—the Bayern manager referred to Bonucci as "one of my favourite players ever."
Bonucci admitted to being "honoured" by the compliment, but added he was determined to help his side beat the Bavarian giants in Wednesday's return leg.
---
MORE ON THE UEFA CHAMPIONS LEAGUE:
Sportsnet panel's picks and predictions
||
Champions League a last escape for Man City
||
Photo gallery: 10 to watch in Champions League
||
Photo gallery: Round of 16 matchups
||
Guardiola's Bayern legacy incomplete without Champions League
---
And that should have been that. Or, if the rumour mill was lacking grist, which it rarely does, a link could have been made between Bonucci and Bayern. Guardiola might even have been accused of attempting to unsettle the player ahead of the second leg, which is still possible, although the beneficiaries of the unsettling could also be said to be Manchester City, whom Guardiola will join at season's end.
Such are the layers through which the former Barcelona boss must operate. While he insists Bayern remain his sole focus it's impossible to disregard the possibility, indeed, the likelihood, that his attentions are fractured between his present job and his next one, between the layers of "now" and "soon," both of which he's committed to.
Thus the Guardiola + pronounced admiration = Manchester City, and not Bayern Munich, transfer target; thus the danger that divided loyalties and mixed ambitions will damage a legacy already at risk of being left incomplete in the absence of a European Cup.
Because, and this is entirely his fault, it is only the Champions League that can cleanse his tenure at Bayern, a tenure soiled by a mid-season agreement to join another club, a tenure that was always going to be judged by the strictest of standards at the highest level of the game.
The Bundesliga, after all, was never going to be anything more than the most straightforward of expectations, so assumed that anything other than the victors' shield would have constituted an unmitigated disaster of Klinsmann-eque proportions—Jurgen Klinsmann being the only Bayern manager in 20 years to have not won the title. And the DFB-Pokal? Merely the cherry on top.
Even the potential of tactical experiments was little more than a luxury. Sure, Bayern achieved something of a coup in luring Guardiola to the Allianz-Arena, and the spotlight that accompanied him placed his formations and strategies in the international glare.
He radicalized the use of the midfield that he, himself, had perfected at Barcelona, packing it from right to left and including everyone, even recognized full-backs, defenders and forwards, in a unified corps that stretched his emphasis on possession wider, longer and more complete.
Coupled with Champions League success his latest innovations will enhance his legend. Without it they'll be little more than a gimmicky period in Bayern history that yielded the minimum expectations while repeatedly coming short on the biggest stage, against the biggest teams.
Last month Guardiola insisted he wasn't "dependent" on winning the Champions league, that his "time at Bayern will have been amazing, anyway."
But it won't have been. Not if the best he'll have done is follow up Jupp Heynckes' treble-winning season with a series of league and cup doubles; not if his midfield radicalization will have failed to overcome opponents such as Barcelona, Real Madrid and, perhaps, Juventus. And not if every word he uttered in his final few months at the club, every action he executed, wasn't in some way interpreted to the benefit of Manchester City.
No, Guardiola needs the Champions League. He needs it more than Bayern Munich. And he needs it this season.
---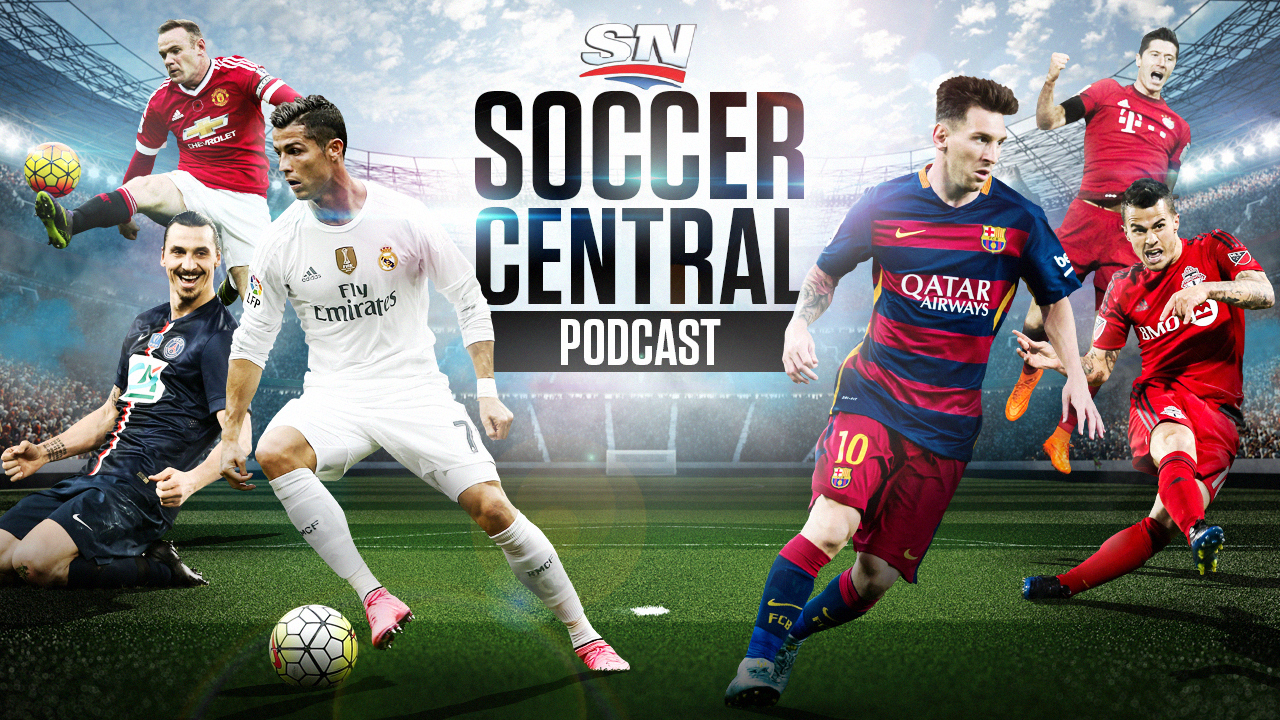 SPORTSNET.CA's Soccer Central podcast, hosted by James Sharman, takes an in-depth look at the beautiful game and offers timely and thoughtful analysis on the sport's biggest issues.
Listen here | iTunes | Subscribe to the podcast
---