At the beginning of this season, if you'll remember, Manchester City came out with a string of high-powered deconstructions of lesser opponents.
It scored with no worries about the consequences, it kept clean sheets by default and it even knocked Chelsea and Jose Mourinho off of their respective perches just two weeks into their defence of the Premier League title.
The only real difficulty with starting so well has been exposed ever since. Having revealed what it was capable of—the so-called outer limits of its potential—City simultaneously redistributed expectations so that they sat much closer to the top end of the scale. Fans, opponents, pundits and journalists alike had seen what City had got, justifiably assumed they would see more, and as soon as that happened it was pretty much destined to fail. After all, who operates as the best version of themselves more often than, say, twice a year? It's simply not feasible.
---
MORE ON THE UEFA CHAMPIONS LEAGUE: Sportsnet panel's picks and predictions || Champions League a last escape for Man City || Photo gallery: 10 to watch in Champions League || Photo gallery: Round of 16 matchups || Guardiola's Bayern legacy incomplete without Champions League
---
And so City has gone on to disappoint massively this season, in part because of what we all believed it could be capable of, in part because of that mistimed early charge. "Always save your best until last, son – they'll never see it coming," as some faux philosophical Facebook meme has likely said at some point, to someone: manager Manuel Pellegrini obviously doesn't spend enough time procrastinating online.
But City's failure this season is not all about perspective—it's not all about the misalignment of expectations with realistic levels of performance. There is also a deeper criticism of what the club has achieved in the last few months, a period when it has risked slipping out of the all-important top four, while losing in the FA Cup, and at the same time as not winning two consecutive league games for five months.
The criticism is this: it is a catastrophic feat of mismanagement that a club with City's resources can fail to win or even come close to winning a league in which it is by far the biggest spender. It has the pick of the best players; it has Sergio Aguero: equipped with such talent, and the ability to poach whichever other talent you want, you should almost always win or come close to winning, and anything except that is, straightforwardly, a show of incompetence.
After drawing 0-0 away to Norwich City this weekend, the Premier League title is almost certainly out of reach, with the club sitting nine points behind Leicester City with just ten games to go and two other teams blocking its path to Claudio Ranieri's team. This is a calamitous situation for a club that, essentially, can afford to make more mistakes than any other and still win, because of the safety net that having all those great players provides.
It's very easy for a team such as Leicester not to win—it doesn't take much to go wrong, or many bad decisions to be made. It's far, far more difficult for a club such as City not to win, as even a string of poor decisions can be remedied by a brief, isolated moment of class from Aguero et al. And what that means is that it's far more of an indictment of the club's management when failure does happen than it would be anywhere else.
Over at Arsenal, for instance, Arsene Wenger is in the process of being strung up by his fans for not meeting their absurdly inflated expectations. But, in fact, his resources-to-achievements ratio is far in excess of City's, both this season and in other recent campaigns. The biggest spending team in the Premier League for the last half dozen seasons only has two league titles to its name in that time, both founded upon the unexpected collapses of rival clubs. Arsenal, on the other hand, has consistently net-spent a middling amount of money up until the last two years, at least, and yet has always finished in the top four. That would make this season Arsenal's first real "missed opportunity"—where it actually had the players to compete—and, for me, City by far the greater underachiever of the two, despite its titles.
---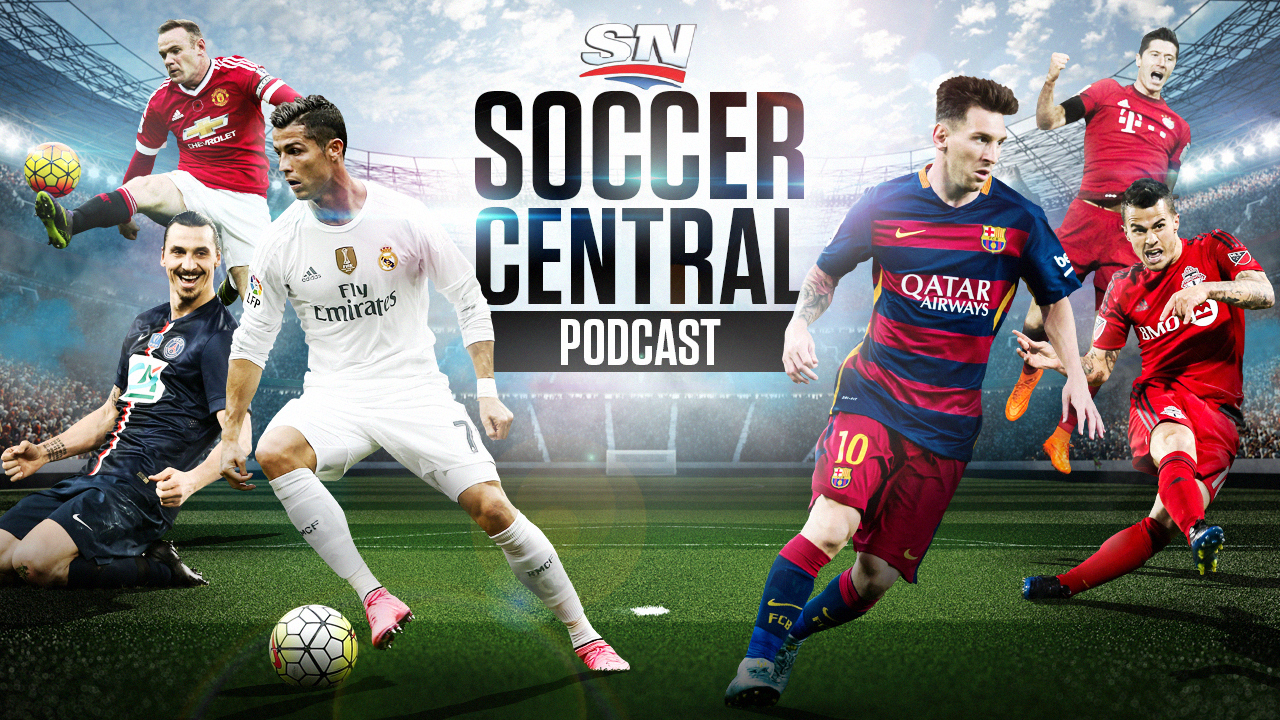 SPORTSNET.CA's Soccer Central podcast, hosted by James Sharman, takes an in-depth look at the beautiful game and offers timely and thoughtful analysis on the sport's biggest issues.
Listen here | iTunes | Subscribe to the podcast
---
Now, to be fair to City, it has already come up with a solution to this problem. It's recently hired the world's greatest manager, Pep Guardiola. But it hasn't worked—the club's form has, if anything, got worse since his appointment—and I think I might know why. It's because he's only taking over the first team in the summer, which means that Manuel Pellegrini is a managerial dead man walking, fatally undermined. Ah wait, this is completely obvious to everyone, isn't it?
What's happened at City since Guardiola's appointment is, in fact, a microcosm for what's happened at the club for almost the whole time it's been rich. It's waiting for Guardiola—and that, if you believe the rumours, is what it's really been doing for the last half dozen years. Meetings were held, friends of Guardiola were hired, newspaper headlines were written—all premised around waiting for this great man to come and turn the club into the great club it wants to be.
The effect that this has had, though, is to provide an excuse—an easy get-out—for the club whenever it hasn't done well. Or even set the club up to not do well. Because the whole time it's as though the club is saying "ah, but this doesn't really count. We'll only start really trying once Guardiola gets here; then it counts."
This is dreadful management. It's a club that has set itself up to fail and, oh look, it's done exactly that. Its only avenue of escape this season—before Guardiola takes over—would be to win the UEFA Champions League. But if it manages that then I think we'll all be pretty surprised.
---
Ethan Dean-Richards is a London-based writer. Follow him on Twitter