Here's what happened on Tuesday in the UEFA Champions League…
READ ALL ABOUT IT
• Match report: Manchester City 0, Dynamo Kyiv 0
• Match report: Atletico Madrid 0, PSV Eindhoven 0 (Atletico wins 8-7 in shootout)
THE MAIN STORY
Atletico a team to fear
Atletico Madrid is not flashy. They have creative and dynamic attacking players, but they're not the type of side that overwhelms you in the final third of the pitch. Instead, Atletico waits opponents out, patiently grinding away, wearing you down. They play the long game.
We saw that in this Round of 16 tie against PSV. Held to a 0-0 draw in the first leg in the Netherlands, Los Colchoneros showed a bit of attacking intent Tuesday at a heaving Estadio Vicente Calderon, especially through the mercurial Antoine Griezmann, who asked serious questions of PSV's defence in the opening 45 minutes.
But the Spaniards didn't press the issue. They never really picked the lock on the PSV back line, relying on their own steadfast defence to see them through. And why wouldn't they? Atletico has allowed only 12 league goals in 29 La Liga matches this season. Led by the stalwart Diego Godin, Ateltico boasts the best defence in all of Europe.
PSV showed plenty of attacking intention in this second leg. But Atletico was never truly bothered, its defence never compromised or breached in any significant way. The Spanish outfit is a model of organization and consistency, with the back line moving in defensive unison with the midfield when opponents have the ball.
Ateltico is an incredibly tough team to break down. It's what has led them to a quarterfinal spot in the Champions League. They're not a Bayern Munich or a Real Madrid or a Barcelona, who can beat you with pace and goals. Atletico makes you beat them. It's a task that's proven to be too much for most opponents, and it makes Atletico one of the teams in the beat in Europe.
Injuries mar Man City result
Manchester City put in a professional and mature performance on Tuesday, holding Dynamo Kyiv to a 0-0 draw at home and earning a spot in the Champions League for the first time. Sitting on a 3-1 lead from the first leg, City rightly resisted the temptation to open things up and turn on the style, and instead saw out tie with a great deal of pragmatism.
The result, though, did not come without a price. It's rare to see a team have to sub out their two starting central defenders—City had to do that in the opening 23 minutes when both Vincent Kompany and Nicolas Otamendi picked up injuries. Eliaquim Mangala and Martin Demichelis came off the bench and looked suspect at times against a modest Kyiv attack.
Manager Manuel Pellegrini will be sweating over the status of Kompany, who has a history of injury problems (this is potentially his third injury layoff this season). The Belgian defender is a central and pivotal figure for Man City—the team looks different and far less assured without him in the starting 11, such is his calming influence. It'll be interesting to see for how long Kompany will be out and how the Blues will progress without him in European soccer's biggest stage, especially as the English side is in unchartered waters.
---
MORE ON THE UEFA CHAMPIONS LEAGUE: Sportsnet panel's picks and predictions || Champions League a last escape for Man City || Photo gallery: 10 to watch in Champions League || Photo gallery: Round of 16 matchups || Guardiola's Bayern legacy incomplete without Champions League
---
BEST GOAL
With Atletico down 5-4 in the shootout, Fernando Torres stepped up to the spot in a must-score situation. El Nino calmly fired in a shot that tucked underneath the crossbar and settled into the back of the net, thus keeping alive the Spanish side's hopes.
BEST SAVE
Plenty to choose from in the Ateltico-PSV game, but Jeroen Zoet's stop on Antoine Griezmann in the 15th minute stood out the most—the PSV goalkeeper stuck out his foot to deny Griezmann from close range after a sweeping passing sequence by Atletico Madrid.
BEST MOMENT
The tifo display at the Estadio Vicente Calderon just before kickoff:
BEST TWEET
SIX PACK OF STATS
• Manchester City has reached the Champions League quarterfinals for the first time in club history.
• Atletico de Madrid has conceded the fewest shots on target (six) at half time of any team in this season's Champions League.
• Dynamo Kyiv has never won an away game against an English team in European competition (three draws and 11 losses).
• Atletico Madrid vs. PSV was the first ever Champions League knockout tie to end 0-0 in both legs.
• Manchester City has kept only two clean sheets in their 18 Champions League home games.
• Excluding qualifiers, Atletico's 8-7 shootout victory against PSV is the highest scoring shootout in Champions League/European Cup history.
Stats courtesy of Opta
BURNING QUESTION

THREE STARS
1) Jeroen Zoet: The PSV goalkeeper was magnificent, making a number crucial saves in regulation time.
2) Jan Oblak: The Atletico goalkeeper was also magnificent, and came up with some big stops.
3) Antoine Griezmann: Caused problems for PSV in first half with his probing runs, and converted during the shootout.
---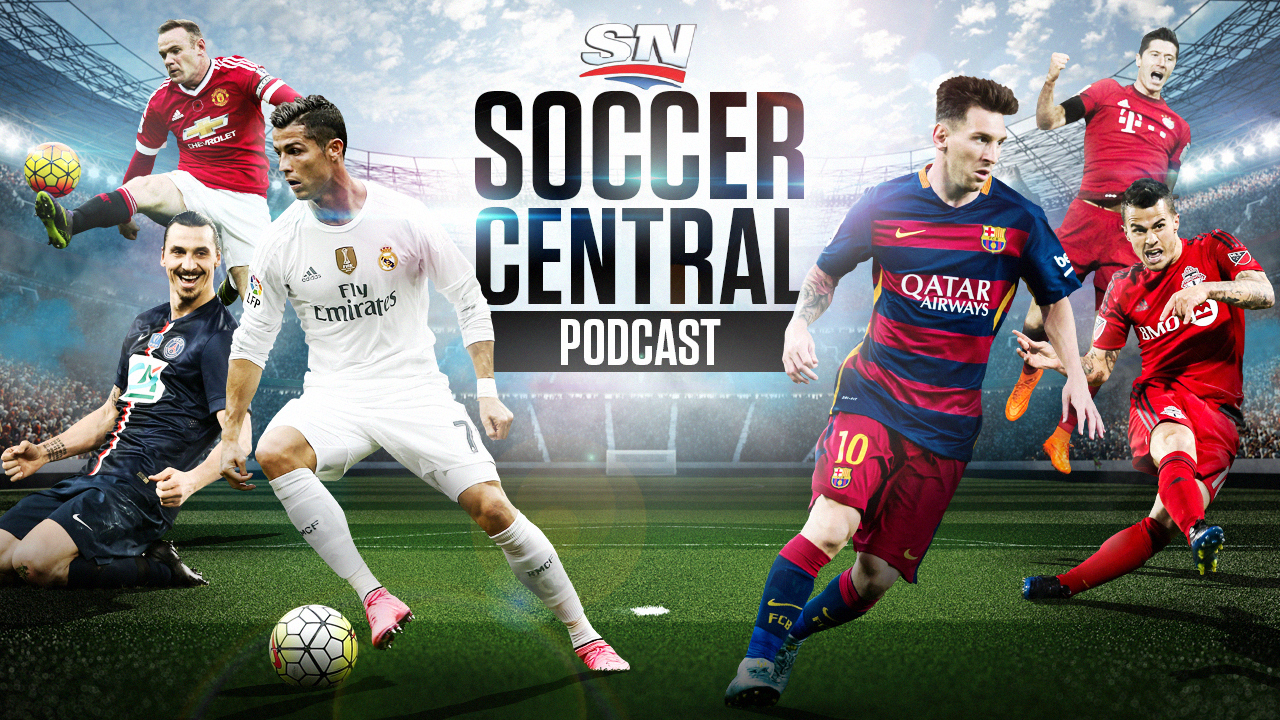 SPORTSNET.CA's Soccer Central podcast, hosted by James Sharman, takes an in-depth look at the beautiful game and offers timely and thoughtful analysis on the sport's biggest issues.
Listen here | iTunes | Subscribe to the podcast
---