The 2015-16 UEFA Champions League resumes this week with the second leg of the Round of 16.
Sportsnet's soccer panel of broadcasters, writers and pundits offer their picks and predictions below…
REAL MADRID vs. AS ROMA
Noah Love, Sportsnet.ca: This was supposed to be one of the better Round of 16 ties, but Roma snuffed out most of the drama by rolling over in a 2-0 defeat at home last month. Real is unlikely to lose the second leg at the Santiago Bernebeu, with Gareth Bale and Marcelo healthy and rested following their respective injury layoffs.
One bit of good news for the Italian side is that it bounced back from that Real shutout to beat its next two opponents by a combined score of 8-1. But the fact of the matter is that Roma just isn't in Madrid's league. The Serie A club would have lost this round to any of the elite four (Real, Barcelona, Bayern Munich and Paris St-Germain), and probably would have been knocked off by Manchester City or Chelsea, too. And even in turmoil, Madrid can beat just about anyone.
Prediction: Real Madrid wins 3-1.
WOLFSBURG vs. GENT
James Sharman, Sportsnet: Let's quickly recap the first leg—Julian Draxler scored a brace as Wolfsburg powered to an impressive 3-0 lead over Gent, only for the home side to suddenly remember they have been an awfully impressive looking team in their inaugural Champions League and struck back with two late goals. It had been a nice little reminder to us all that Draxler remains a wonderful talent and can still take over the world all these years since he first teased us. Draxler is only 22, and consistently bosses his opponents and will once again be the danger man back in Germany for this return match.
Wolfsburg have won three straight in the Champions League, and are coming off an excellent win against a strong Borussia Monchengladbach in the Bundesliga this weekend, although even with the win they sit a disappointing seventh. Gent meanwhile have just the one win in three games since the first leg as a long season begins to take its toll. Still, Gent have yet to be held off the score sheet in Europe this season so they will likely score, but it won't be enough to advance.
Prediction: A 1-1 draw.
---
MORE ON THE UEFA CHAMPIONS LEAGUE:
Ronaldo: So good, circumstances can't stop him
||
Photo Gallery: 10 players to watch
||
Photo Gallery: Round of 16 matchups
||
Chelsea-PSG braced for second leg 'war'
---
CHELSEA vs. PARIS SAINT-GERMAIN
John Molinaro, Sportsnet.ca: This one still hangs in the balance after PSG earned a 2-1 win on home soil in the opening leg. That road goal gives Chelsea some life ahead of the return match at Stamford Bridge. Still, considering how the French champions are playing these days, it's hard to see Chelsea taking advantage of what appears to be a meagre life line.
PSG is running away in Ligue 1—they top the table in France and currently sit on a 23-point cushion over second-place Monaco. No doubt that Chelsea will provide a sterner test, especially in London. But considering how dynamic PSG is, the depth of talent they have, and how their confidence is a mile high at the moment, I don't envision the Premier League club being able to put up that much of a resistance. Even with the French dealing with fitness issues to their key midfield duo of Blaise Matuidi and Marco Verratti, PSG is just too good to lose to the under-achieving Blues. PSG knows it has a real chance to win the Champions League this season. They're not going to let Chelsea stand in their way,
Prediction: Paris Saint-Germain wins 2-0.
ZENIT SAINT PETERSBURG vs. BENFICA
Thomas Michalakos, Sportsnet.ca: Benfica earned a morale boosting three points over the weekend—which elevated them to the top of the domestic table—and they are currently playing their best football of the season. Their opponents on the other hand are only recently coming out from hibernation, having played only a couple of matches since the Russian Premier League went dark for the cold winter back in December—one of those fixtures being the 1-0 first-leg defeat to Benfica in Lisbon three weeks ago.
Zenit have yet to score in the calendar year, which makes the prospects of netting two much more unlikely. They are simply out of rhythm. The margin for error isn't much, so Benfica will need to work for every inch. Jonas and Kostas Mitroglou will be hard enough to contain; Zenit still need to score, and I can't envision an out of form side being able to put together the work rate needed on both sides of the ball for a full 90 minutes—especially against a Benfica side that is in the midst of a four-match winning run.
Prediction: Benfica wins 1-0.
---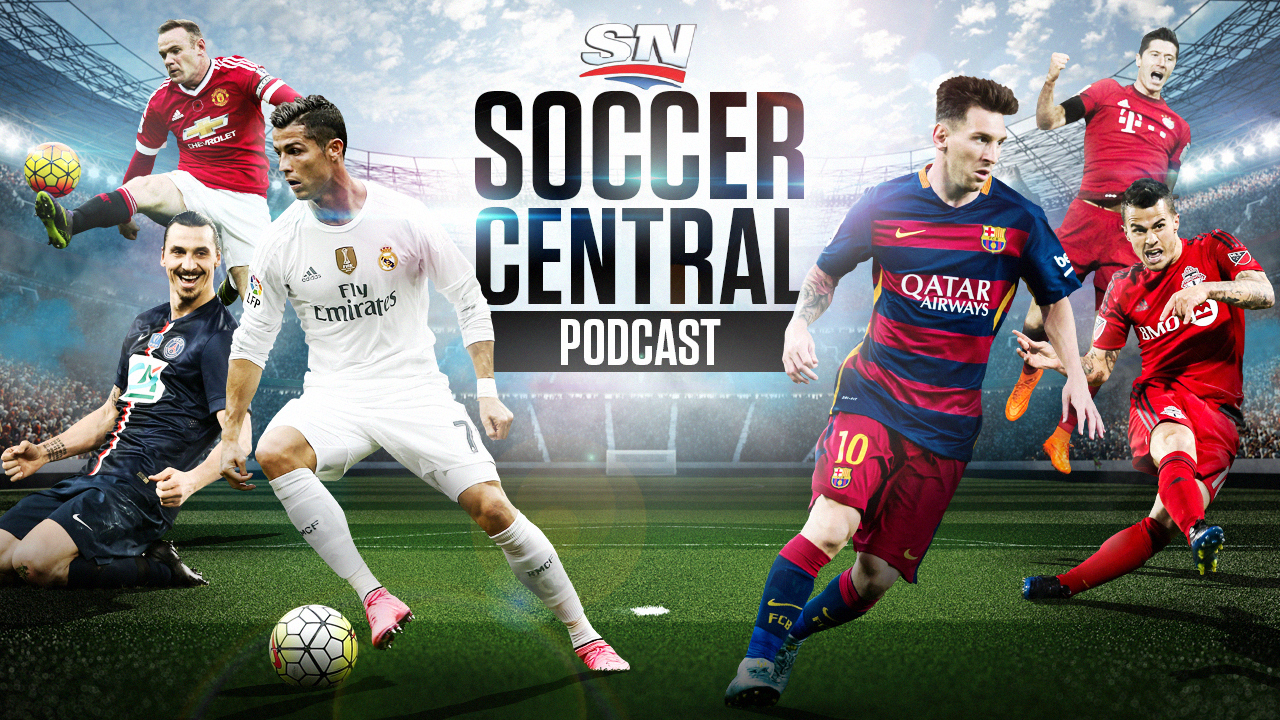 SPORTSNET.CA's Soccer Central podcast, hosted by James Sharman and John Molinaro, takes an in-depth look at the beautiful game and offers timely and thoughtful analysis on the sport's biggest issues.
Listen here | iTunes | Subscribe to the podcast
---