Eliminate the sophistry, the word counts to fill and the high-powered, high-financed industry behind any single game of football and, almost always, if there's any significant talent-gap between the two teams involved, you'd be wise to back the team made-up of the more talented group of players.
Okay yes, occasionally, as with Leicester City's 5000-1 Premier League win, this method of prediction will leave you looking like a philistine, unable or unwilling to see the subtleties that underscore The Beautiful Game (TM). But the odd, embarrassing failure won't stop a broad comparison of talent from being the most accurate, reliable way of deciding which teams to pick as favourites—for the simple fact that, most often, still, the team that goes on to win will be the one with the bigger load of the better players.
It's just a good, general rule.
---
MORE ON UEFA CHAMPIONS LEAGUE FINAL: Sportsnet panel's picks and predictions || James Sharman: A lot has changed since the 2014 final || 10 players to watch in the final || Atletico wants it more than Real || Real can match Atletico in defensive intensity
---
Saturday's UEFA Champions League final between Real Madrid and Atletico Madrid, though, is one of a few specific exceptions to this rule. Atletico, the lesser partner in terms of players, is a justifiable favourite despite the talent deficit. You wouldn't choose Fernando Torres over Karim Benzema and you wouldn't choose Saúl Ñíguez over Cristiano Ronaldo or Gareth Bale, but you might well choose Atletico over Real this Saturday.
The reason behind this slight anomaly is the very un-mysterious sense that Atletico basically wins in a comparison of every other deciding factor apart from individual talent. Take all the other standard criteria for deciding which team might win a match before that match takes place and it's almost all in Atletico's favour.
Atletico undoubtedly wants it more, for instance. It's never won a European Cup, while Real has famously won ten of them. Atletico has twice been denied victory in the final by last minute equaliser, the last time being two years ago by Real itself. Wanting revenge for such an incident is quite apparently a more powerful motivation than wanting to stop someone getting revenge for such an incident, right? The same way as wanting to win your first European Cup has got to be a stronger cause than wanting to win your eleventh. Who cares about the eleventh time anyone ever did anything?
More practically, Atletico is simply operating on a higher level as a collective than Real in big, one-off games this season. It's knocked-out Barcelona and Bayern Munich to get to this final, using a defensive structure that feels all but impenetrable at times. Meanwhile, who's Real beaten in the Champions League and how's it done it? Roma, Wolfsburg and Manchester City, England's fourth best team, made up its run to the final, with the victories getting more marginal as they went along.
Although that form gap wasn't enough for Atletico to finish ahead of Real in La Liga (though the two point margin was negligible), it's enough to make anyone take it seriously in this game, and conveniently it's also translated into moderate domestic dominance over Real in recent times. After years as Madrid's subordinate second team, Atletico has only lost twice to Real in the last three seasons of domestic football under Diego Simeone, with both defeats coming in the same cup tie. Overall that record works out as a dominant: six wins, two draws and two defeats in three years.
Only in European football has Real still had the edge, with two narrow victories in the last two seasons, one by a single goal, and one with aforementioned late equaliser allowing for an extra-time win.
But again, clearly that sample size is small, and in both instances there were mitigating circumstances which are, notably, no longer in play. Two years ago in the final, Atletico showed a lack of experience by giving the ball away late on to gift Real one last chance, and one year ago in the quarterfinal defeat it went down to ten men just before Javier Hernandez's late winner.
As of now, those aren't reasons why Real might win; they're essentially the opposite: they're examples of crucial advantages that Real no longer carries. So you're left asking: what exactly does Real have that's strongly in its favour? And the only real answer is a list of individual names.
Now, the fact that all this might well make Atletico Madrid favourite for this game is certainly a credit to the extraordinary management of Simeone. But it's also a pretty strong indictment of Real's top-level management.
How does a club with access to any player in the world manage to let that advantage be eroded away so dramatically?
Whatever the successes of the other club involved, some failure is surely required, and at Real that's kind of self-evident. It's going into this game with a rookie manager (albeit he is Zinedine Zidane), looking to outmanoeuvre one of the savviest managers in the world, and what's more it only appointed the guy five months ago, having chosen to appoint Rafael Benitez at the start of the season instead of him.
How could Real possibly match the collective strength of Atletico when its season-long process has involved so much indecision?
The whole thing, in hindsight, looks a little like a club without the true courage of its convictions. Rightly or wrongly, it looks a bit like it appointed a dud manager in the first instance so that it could appoint the manager it really wanted in the second instance and have him operate as a favourable counterpoint to the dud. Theoretically, Zidane would automatically look like the hero coming in after defensive, dull Benitez.
Whether that's a correct guess at the real motivation behind the Benitez-Zidane switch-up or not, the effect is the same both ways: Zidane, a manager not trusted at the start of the season, has only had five mid-season months to work with this Real Madrid team before this final and, as a result, despite having a monopoly on the talent, there is at least a question of who is the favourite for Saturday's game.
Of course, Los Blancos could still "do a Leicester" and win despite not being favourite, but I don't think the coverage will be quite the same.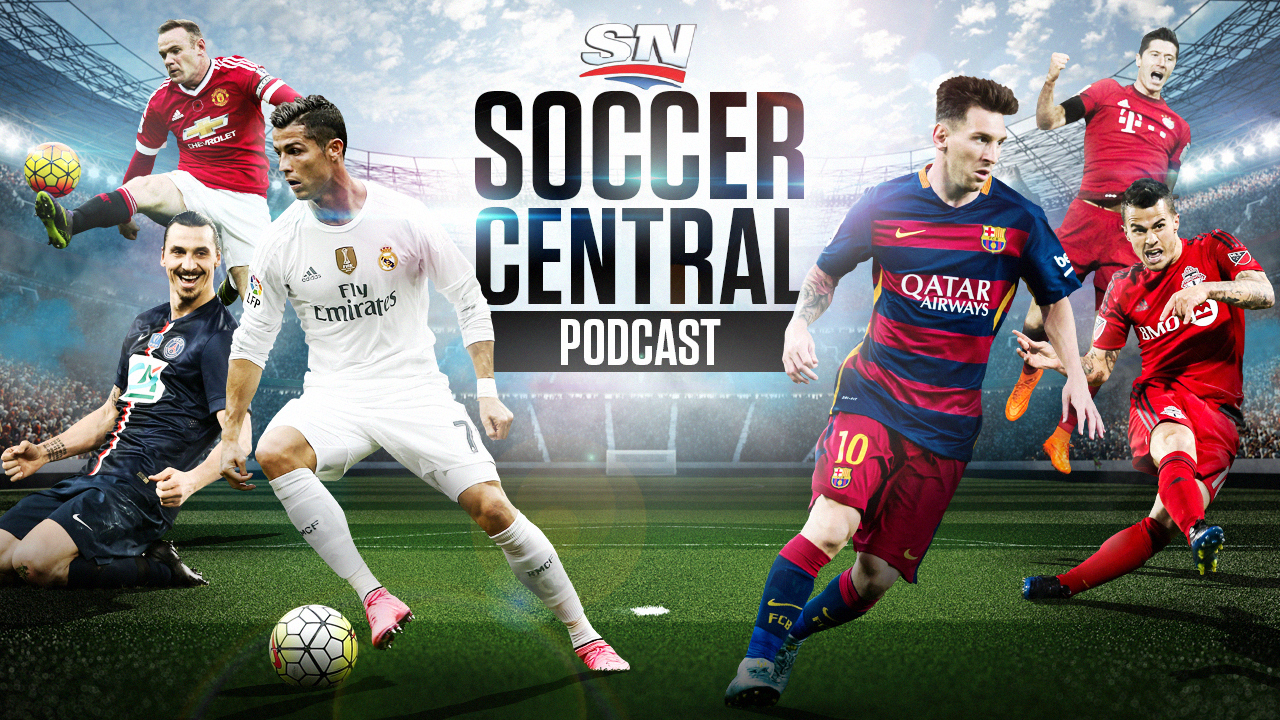 Sportsnet's Soccer Central podcast (featuring Thomas Dobby, Brendan Dunlop, John Molinaro and James Sharman) takes an in-depth look at the beautiful game and offers timely and thoughtful analysis on the sport's biggest issues.