You get the feeling they have been here before.
"People will say it's an extra-special game," remarked Real Madrid captain Sergio Ramos in the build-up to this weekend's UEFA Champions League final showdown with Atletico Madrid. "But if you approach it calmly, then you give yourself a better chance of lifting the cup."
Given the composed, quietly confident atmosphere of the Madrid camp heading into Saturday's match at Milan's San Siro, it's easy to believe the defender, whose stoppage-time equalizer set the stage for his side's come-from-behind victory over the same opponent in the 2014 final.
---
MORE ON UEFA CHAMPIONS LEAGUE FINAL: Sportsnet panel's picks and predictions || James Sharman: A lot has changed since the 2014 final || 10 players to watch in the final || Atletico wants it more than Real || Real can match Atletico in defensive intensity
---
At the very least, it's clear Ramos & Co. do not fear Atletico—not like Barcelona and Bayern Munich, slayed in succession by the Rojiblancos in previous rounds despite possessing superior attacking talent and playing ultra-organized, possession-oriented football.
Both Barca and Bayern allowed Atletico—notoriously fierce and defensively tenacious—to burrow inside their brains, to whisper doubt and misgiving into headspace that should have been filled with certainty and courage.
Madrid won't permit their city rivals the same courtesy. Indeed, as Ramos pointed out during Tuesday's media conference, they "wanted" this match-up. And while they failed to beat Atletico during the 2015-16 La Liga campaign it's a scenario they're familiar with and feel comfortable in.
"Winning the [2014] Champions League was a great feeling," he said. "It was the club's 10th. Perhaps it could be the catalyst this time."
Naturally, it could also inspire a particularly vicious approach from Atletico, and Madrid left-back Marcelo has already admitted he expects a "war." But unlike Barca and Bayern, Los Blancos can give as good as they get. Ramos, himself, can be a nasty piece of business, as can defensive partner Pepe, who, incredibly, has yet to be shown a red card this season.
Midfielder Casemiro doesn't shy away from a tackle, either, and his playing style was recently praised by Atletico boss Diego Simeone.
"I'm very happy for the words," the Brazilian told Marca, returning the favour by recognizing how "hard" Atletico play. "We know that we should also play hard and with quality, like them," he added.
The 24-year-old, who has thrived since Zinedine Zidane replaced Rafael Benitez as Madrid manager in January, will operate just in front of Ramos and Pepe in Milan, charged with sweeping aside the trademark Atletico counter-attacks.
Impressively, the record European Cup winners have conceded in just two Champions League matches so far this term and can establish a new defensive record with a clean sheet at San Siro. In La Liga their 34 concessions represented nearly double Atletico's goals against, although the 16 tallies they permitted following Zidane's appointment brought them more in line with Atletico, who gave up 11 over the same period.
Backing it all up has been Costa Rica's World Cup hero Keylor Navas, who went 738 minutes without allowing a Champions League goal this season until Wolfsburg's Ricardo Rodriguez beat him from the penalty spot. Not since Bodo Illgner in 1996-97 has a Real Madrid goalkeeper been as difficult to beat. Not even club legend Iker Casillas can boast a campaign as extraordinary.
Madrid's ability to keep the ball out of the back of the net also takes considerable pressure off attackers Cristiano Ronaldo, Karim Benzema and Gareth Bale. The trio, collectively known as the "BBC," will not feel it has to win this match on its own. Instead, it will look to the strong, physical defence in arrears to create meaningful breaks on the counter.
Sound familiar?
In Real, Atletico have an adversary more than capable of matching their own intensity and defensive competence, and one that has been here, and won, before. If Barcelona and Bayern Munich found themselves daunted by the prospect of facing Atletico, Atletico surely feel something similar about facing Madrid, who are a picture of calm so close to kickoff.
"From our perspective, this game is like any other and will be about football, not revenge," said Ramos. "We approach it the same way we do every match."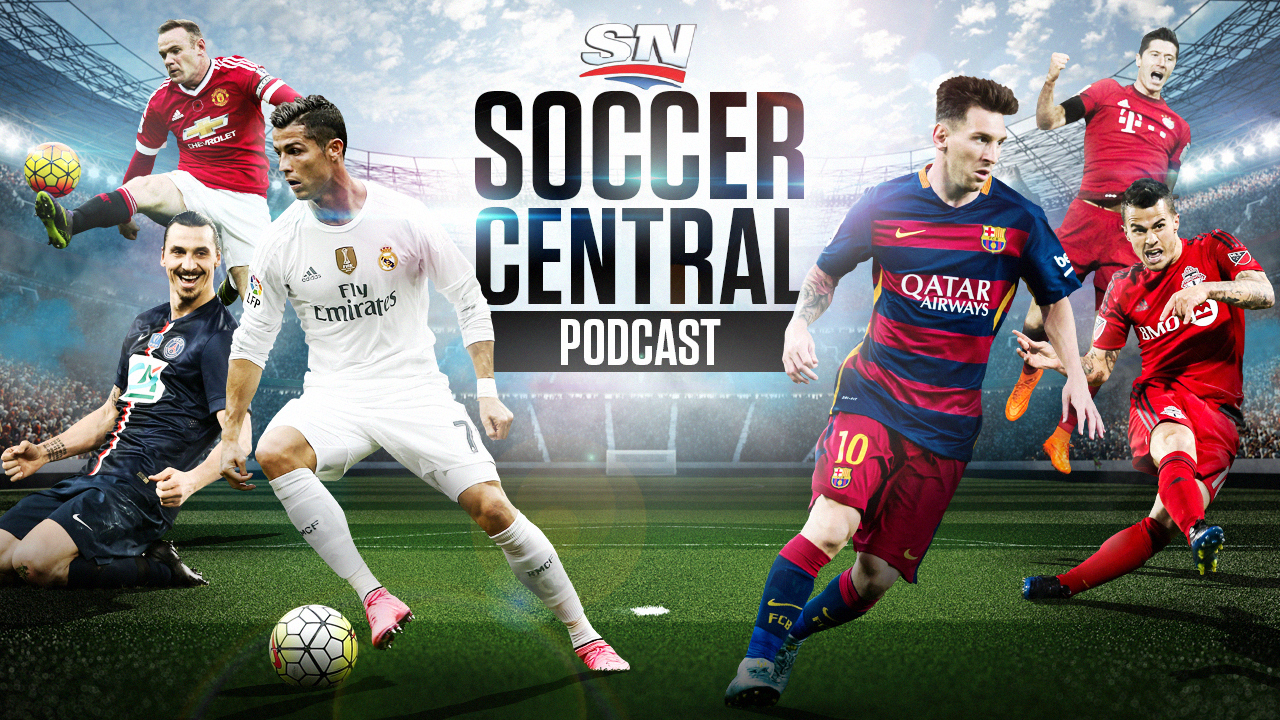 Sportsnet's Soccer Central podcast (featuring Thomas Dobby, Brendan Dunlop, John Molinaro and James Sharman) takes an in-depth look at the beautiful game and offers timely and thoughtful analysis on the sport's biggest issues.