Here's what happened on Tuesday on Matchday 5 of UEFA Euro 2016 in France, in case you missed it…
THE RESULTS
• Match report: Austria 0, Hungary 2 in Bordeaux || Match stats
• Match report: Portugal 1, Iceland 1 in Saint-Etienne || Match stats
THOUGHTS ON THE DAY
Hungary stuns Austria: Hungary's win over Austria is the first major upset in France, a result that seemed unlikely after the way the game started. The warning came less than a minute into the contest, when David Alaba smacked the post with a blistering shot. It was a let-off for Hungary, but it looked as though Alaba's near-miss would be sign of things to come. Austria poured on the pressure and bossed the remainder of the first half, only to go into the break tied 0-0. Hungary did what it had to do, riding its luck a bit at times, and keeping Austria off the score sheet. After a solid opening half, Alaba became less and less influential, while Hungary's dynamic duo of Adam Szalai and Laszlo Kleinheisler ran themselves ragged before teaming up for an intricately worked goal in the 62nd minute. Austria was then reduced to 10 men and pressed for the equalizer, only to be turned back by the Hungarians, who netted another spectacular goal late in the game from Zoltan Stieber to seal the result. Keep in mind how these two nations arrived at this competition—Austria breezed through the qualifiers by going undefeated (nine wins and a draw) and were touted as a pre-tournament dark horse favourite, while Hungary needed a playoff win over Norway to qualify. You'd never know that from how this game unfolded. Hungary, the former world power and back at a major tournament for the first time in 30 years, announced their presence on the big stage with this marvellous team performance, giving themselves a decent chance of getting out of the group.
Portugal blows it: The stage was perfectly set for Cristiano Ronaldo against Iceland. After Zlatan Ibrahimovic was kept off the score sheet by Ireland on Monday, the Real Madrid star had a chance to become the first player in European Championship history to score in four different tournaments—and do it on the same day he would earn his 127th cap to tie Luis Figo's team record. After blazing a header over the crossbar and failing to control a long ball played into the box for him, you just knew that he and Portugal would come good. Nani eventually scored in the 31st minute and the rout appeared to be on, such was manner in which the Portuguese dictated the pace of the game and dominated Iceland. But Nani's goal was the only one they would score, even though they could have had three or four, and put the game to bed going into the break. After a decent opening half, Ronaldo grew frustrated and began to fade in the second half after Portugal's defence switched off and allowed Birkir Bjarnason to equalize in the 50th minute. Iceland's back line, supported by the outstanding Gylfi Sigurdsson, continued to soak up the pressure and strategically squeeze the Portuguese when they attacked. Like Italy did against Belgium on Monday, Iceland rendered Ronaldo and Portugal's top attackers ineffective when it mattered most, and the Euro debutantes held on for a historic draw. Full credit to Iceland. They were far more efficient in attack, and neutralized arguably the best player on the planet. But Portugal will feel as though they let this one slip through their hands after a dominating first half when they should have put their opponents away.
---
MORE ON EURO 2016: Sportsnet has you covered with in-depth coverage of Euro 2016 in France, which runs from June 10 to July 10.
• Match schedule || Group standings || Live scoreboard || Latest news
• Profiles: All 24 teams || History of Euro || Top 10 moments in Euro history
• Sportsnet's predictions || 10 players to watch || 5 key group stage games
• Feature stories || Soccer Central podcast || Team roster lists ||
---
GOAL OF THE DAY
In the 87th minute while clinging to a 1-0 lead, Hungary launched a counter-attack from deep in their end of the field. Zoltan Stieber raced onto a long pass from Krisztian Nemeth and then streaked towards the Austrian goal before sublimely chipping the ball over advancing goalkeeper Robert Almer.
Goal: #aut 0-2 #hun, Stieber: pic.twitter.com/95ce1xHgZp

— FootballGIFs (@GIFsFootie) June 14, 2016
SAVE OF THE DAY
Portugal came close to opening the scoring in the 21st minute when Cristiano Ronaldo whipped a wicked cross from the flank to the edge of the six hard box. Nani connected on a header, only to see Iceland goalkeeper Hannes Thor Halldorsson throw out his right leg to make the stop.
Save: Halldórsson, #ice: pic.twitter.com/8210IH2agz

— FootballGIFs (@GIFsFootie) June 14, 2016
THE GAME WITHIN THE GAME
So this is why #POR would be a bit miffed if they don't win this. Kudos for #ISL for 4/4 on target. Three mins left. pic.twitter.com/NCtrFxkL8g

— Stats Zone (@StatsZone) June 14, 2016
BEST MOMENT OF THE DAY
It has to be Hungary's Adam Szalai doing a version of the "Lambeau Leap" in Bordeaux after scoring against Austria.
It's party time for #hun! pic.twitter.com/lg2Gip8p5H

— FootballGIFs (@GIFsFootie) June 14, 2016
TWEET OF THE DAY
Iceland's biggest moment in European football since their volcano forced Barca to travel by bus to Milan in 2010

— Michael Cox (@Zonal_Marking) June 14, 2016
HE SAID IT
"I think we were still the better team, even though that might be shocking." – Austria midfielder David Alaba
SIX PACK OF STATS
• The last time Hungary won at a major international came at the 1986 World Cup in Mexico when it defeated Canada.
• Adam Szalai's strike put an end to a 16,068 day wait for Hungary since their last goal at the European Championship.
• Hungary goalkeeper Gabor Kiraly, at 40 years and 74 days, is now the oldest player to ever compete at the European Championship.
• Nani has scored in consecutive competitive games for Portugal for the first time since September 2008.
• Portugal has not won an opening game at a major tournament since Euro 2008 (two wins and two draws).
• After five days, Euro 2016 has yet to feature a single 0-0 draw.
Stats courtesy of Opta
BURNING QUESTION

3 STARS
1) Adam Szalai, Hungary: He scored the opening goal against Austria and was industrious in his work rate up front.
2) Gylfi Sigurdsson, Iceland: An attacking midfielder by trade, the Swansea City star put in an outstanding defensive shift—he made a number of key tackles and interceptions, and acted as an effective shield in front of the back four.
3) Hannes Thor Halldorsson, Iceland: The Icelandic goalkeeper made eight saves against Portugal, the most in a game at the European Championship since Joe Hart stopped eight shots vs. Italy in 2012.
TOURNAMENT SO FAR
•Matchday 1 recap: Magnificent Payet rescues France || Typical Giroud performance
•Matchday 2 recap: England gets what it deserves || Bale already proving his worth for Wales
•Matchday 3 recap: Modric pure magic for Croatia || Germany's Goetze not a false 9
•Matchday 4 recap: Spain's resolve sees them through || Italy's experience the difference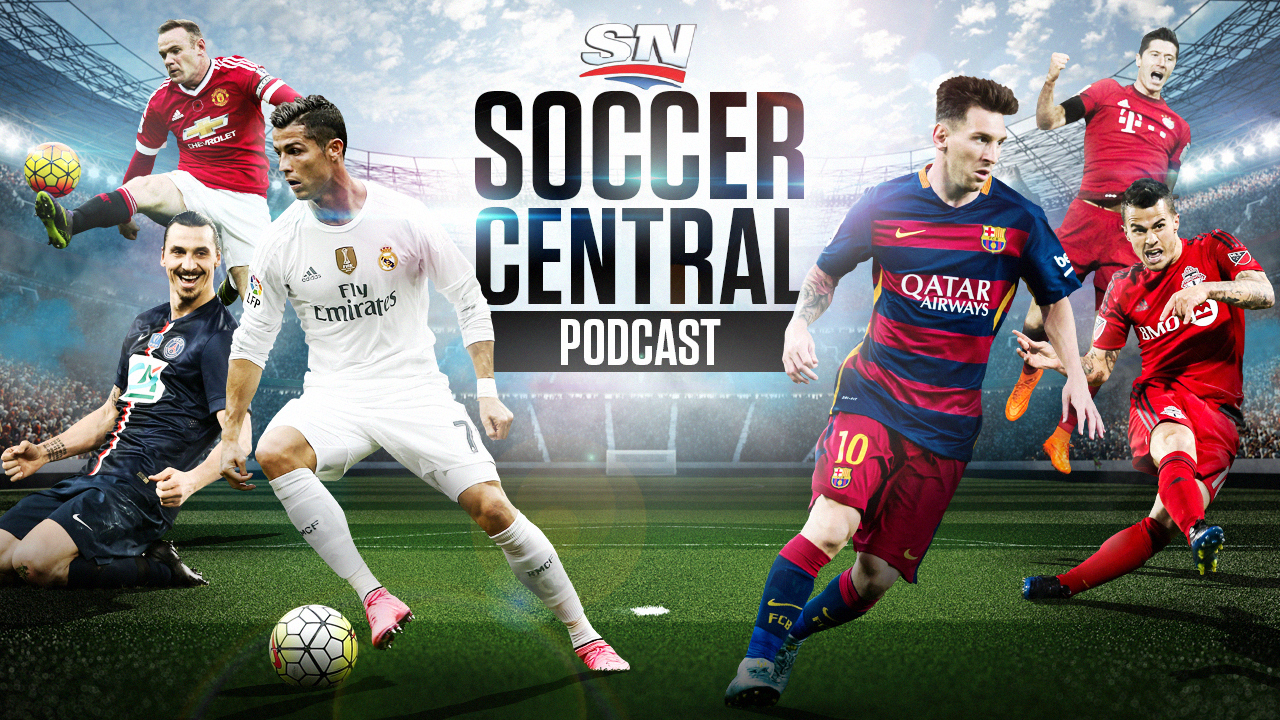 Sportsnet's Soccer Central podcast (featuring Thomas Dobby, Brendan Dunlop, John Molinaro and James Sharman) takes an in-depth look at the beautiful game and offers timely and thoughtful analysis on the sport's biggest issues.