Parity rules the NHL these days, as seven teams got back into the Stanley Cup Playoffs this season after missing a year ago and the defending champions have already been eliminated.
Sportsnet has you covered from all angles as the 2015 Stanley Cup Playoffs gets under way.
Looking for fantasy help? We've got it. Want to learn more about each series? We've got you covered. Hungry for really good reads on the teams and players? It's all here.
Below is our one-stop shop for all the Stanley Cup Playoff information you could ever need.
STANLEY CUP PLAYOFFS: | Broadcast Schedule
Rogers GameCentre LIVE | Stanley Cup Playoffs Fantasy Hockey
New Sportsnet app: iTunes | Google Play
Sportsnet Staff Stanley Cup Playoff Predictions
Who are Nick Kypreos, Elliotte Friedman and more picking? Find out!
STANLEY CUP PLAYOFF SERIES PREVIEWS – ROUND 1
New York Rangers vs. Pittsburgh Penguins
Examining how the Presidents' Trophy-winning Rangers match up to the Pittsburgh Penguins.
Washington Capitals vs. New York Islanders
It's Alex Ovechkin vs. John Tavares – which team has the edge?
Montreal Canadiens vs. Ottawa Senators
P.K. Subban vs. Erik Karlsson? Carey Price vs. Andrew Hammond. Yes please.
Tampa Bay Lightning vs. Detroit Red Wings
The team Steve Yzerman played for vs. the one he serves as general manager for. How do they stack up?
Anaheim Ducks vs. Winnipeg Jets
Can the Winnipeg Jets upset the West's best? Here's a look at the matchup.
Vancouver Canucks vs. Calgary Flames
This is one of the hardest first round matchups to predict, so we take a closer look at Flames-Canucks.
St. Louis Blues vs. Minnesota Wild
The St. Louis Blues need to go on a run, but had bad luck drawing Devan Dubnyk in Round 1.
Chicago Blackhawks vs. Nashville Predators
With or without Patrick Kane, the Blackhawks will make it a tough series on the Predators.
Western Conference Preview
Jonathan Willis breaks down the matchups out West, from an analytics perspective.
Eastern Conference Preview
Stephen Burtch delves into the Eastern matchups, from an analytics perspective.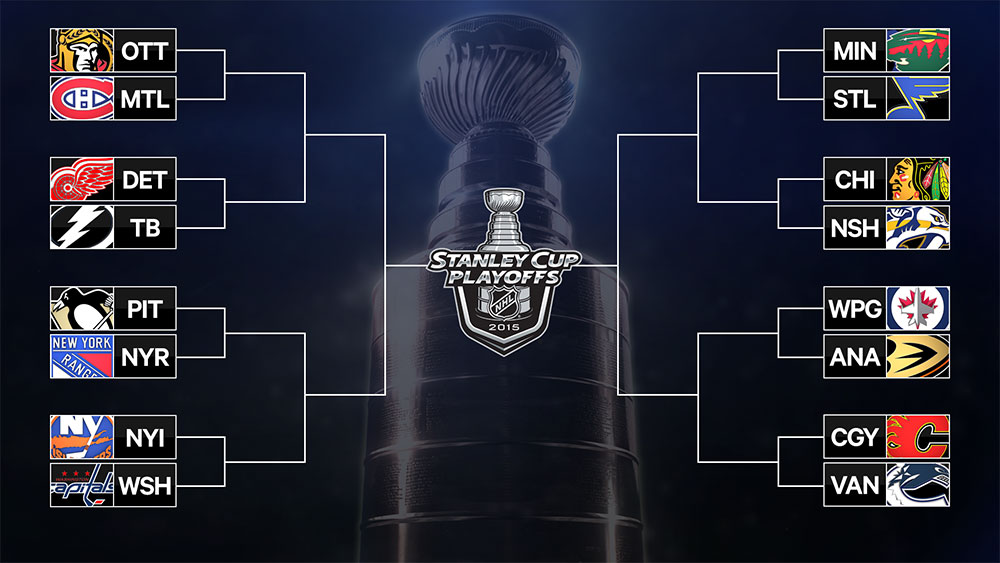 FANTASY TIPS, TRICKS
Sign Up: Sportsnet Stanley Cup Playoff Fantasy Hockey
How to win your playoff pool: Draft strategy tips
What strategy should you employ when picking your Stanley Cup Playoff pool team?
Who should you pick No. 1 in your pool?
Sidney Crosby? Jonathan Toews? How about Vladimir Tarasenko? Looking at who you should pick first overall.
Top 50 players to draft in your Stanley Cup Playoffs pool
Ranking the top 50 players to pick in your Stanley Cup Playoff pool.
NHL Stanley Cup Playoff pool: Five dark horses
We all know who the big names are, but here are five players to target late in your playoff pool draft.
STANLEY CUP PLAYOFFS BRACKET WALLPAPERS
Dress up your background with our wallpaper image
FROM SPORTSNET MAGAZINE
How Radim Vrbata found new life with the Canucks
The Canucks got a gem when they signed Radim Vrbata off the free agent market last summer.
On an island: John Tavares built to handle pressure
In the spotlight for years before he was drafted No. 1 overall, Tavares knows how to deal.
The agony and joy of being a Winnipeg Jets fan
It's an exciting time to be a fan of the Winnipeg Jets – but the sun wasn't always shining.
How Tarasenko and Schwartz transformed the Blues
Looking at how these two young stars have made the St. Louis Blues extra special.
---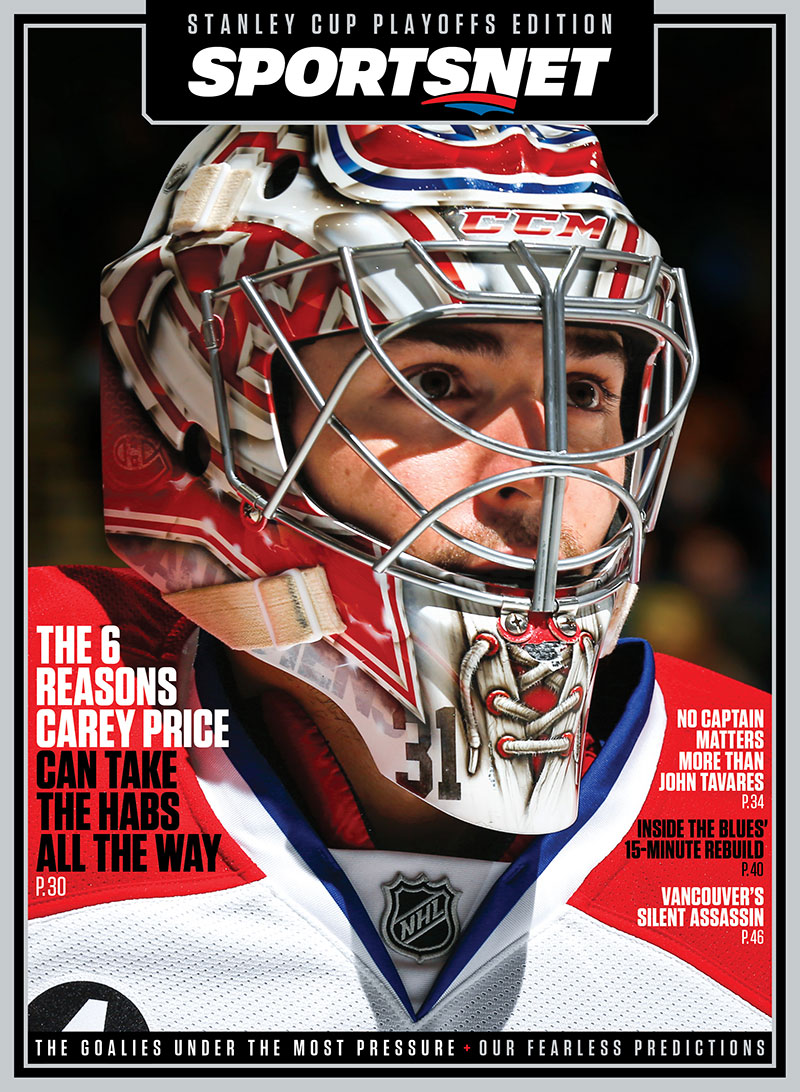 Sportsnet Magazine Stanley Cup Playoffs
Edition: The six reasons why Carey Price can take the Montreal Canadiens all the way. Download it right now on your iOS or Android device, free to Sportsnet ONE subscribers.
---