Here's what happened on Saturday on Matchday 9 of UEFA Euro 2016 in France, in case you missed it…
THE RESULTS
• Match report: Belgium 3, Ireland 0 in Bordeaux || Match stats
• Match report: Iceland 1, Hungary 1 in Marseille || Match stats
• Match report: Portugal 0, Austria 0 in Paris || Match stats
THOUGHTS ON THE DAY
Questions still linger about Belgium: That's more like it! After an abject performance in its opening loss against Italy, Belgium, ranked No. 2 in the world, bounced back with a dominant performance against Ireland in Bordeaux. Axel Witsel and Kevin De Bruyne pulled the strings in midfield, while Romelu Lukaku rediscovered his goal-scoring form, bagging a second-half brace. With the win, Belgium moves into second place in Group E, and now controls its fate going into its final group game against Sweden. As much as Belgium dominated this one—54 percent possession, 7-2 in terms of shots on target, 446-330 in passing—let's hold off from proclaiming that Belgium is back, because it would be foolish to read too much into this one result. No disrespect to Ireland, but they're not a quality side, and the gap in quality between the Irish and Belgians was evident on Saturday. Ireland is the type of team that Belgium should be beating, so while this was a much-needed win for the Red Devils, it was expected. What will be interesting to see is if Belgium can build upon this result and solid performance going forward. Will this be the Belgium we see against Sweden next week? Or will it be the one we saw tamely battle Italy? Consistency at a tournament such as this one is the key. Let's see if Belgium can be consistent.
Ronaldo cuts a distraught figure: What's that expression about the eyes being the window to the soul? It doesn't exactly apply to Cristiano Ronaldo—for him, it's his body language, and his full repertoire of physical mannerisms and facial expression that provide a glimpse into his sub-conscience. In one of the world's most glamorous cities (Paris), on a historical night (he became Portugal's new all-time caps leader), and with the man who passed the torch down to him watching from the stands (Luis Figo), Ronaldo failed to deliver—although it wasn't for a lack of trying—in a 0-0 draw against Austria, a result that leaves the Portuguese still searching for their first win and a bit of work to do in their final group match next week vs. Hungary. Ronaldo did everything but score on this night—he put the ball in the back of the net only to be correctly ruled offside, he misfired his attempts on goal, he had his shots saved, he hit free kicks into defensive walls and over the crossbar, and he squandered chances that he normally buries. Oh yeah, he also hit the post. After winning a penalty, the Real Madrid star clattered his shot off the word-work after sending Austrian goalkeeper Robert Almer the wrong way. Through it all, we saw the full range of Ronaldo's emotions manifested in a number of ways: his trademark finger wagging at the assistant referee, waiting by the tunnel to complain to the ref before the start of the second half, throwing up his arms in frustration and, most telling, standing still with a shocked expression etched on his face after he hit the post, instead of chasing down the rebound. This was supposed to be his tournament, and while it would be harsh to say he's been poor through two games—he hasn't—the fact is he hasn't scored, this despite being the recipient of a number of quality opportunities created for him by his teammates, and attempting more shots (20) than any other player and nine other teams at this competition. A modest opponent in Hungary awaits Portugal, a game you'd normally put money on them winning. With the way Ronaldo has been misfiring, that's no longer a safe bet.
---
MORE ON EURO 2016: Sportsnet has you covered with in-depth coverage of Euro 2016 in France, which runs from June 10 to July 10.
• Match schedule || Group standings || Live scoreboard || Latest news
• Profiles: All 24 teams || History of Euro || Top 10 moments in Euro history
• Sportsnet's predictions || 10 players to watch || 5 key group stage games
• Feature stories || Soccer Central podcast || Team roster lists ||
---
GOAL OF THE DAY
In the 48th minute, Belgium's Kevin De Bruyne raced down the right side before cutting the ball inside for Romelu Lukaku, who curled a beauty into the bottom-left corner past Irish goalkeeper Darren Randolph. A classy finish.
SAVE OF THE DAY
In the 55th minute, Cristiano Ronaldo unleashed a driving piledriver of a shot from 25 yards out than forced Austrian goalkeeper Robert Almer to get down low and tip it around the corner.
MATCH OF THE DAY
The match in Marseille was a battle between a side committed to attacking (Hungary) against one that looked to bunker and defend (Iceland). It was fascinating to see this tactical mach-up unfold, which concluded with a late dramatic equalizer for Hungary off an own-goal.
BEST MOMENT OF THE DAY
After the final whistle in Marseille, Hungary goalkeeper Gabor Kiraly walked over to Iceland's Birkir Saevarsson to console him after the defender's late own-goal allowed the Hungarian to earn a draw.
TWEET OF THE DAY
THE GAME WITHIN THE GAME
Belgium shows that patience is a virtue:
HE SAID IT
"I think individually they are as talented a team as any in the competition," Ireland coach Martin O'Neill on Belgium.
SIX PACK OF STATS
• Romelu Lukaku is the first Belgium player to score twice in a major tournament match since current Belgian coach Marc Wilmots bagged a brace against Mexico at the 1998 World Cup.
• Ireland has failed to win any of its last seven games at the European Championship since beating England at Euro 88.
• Five of Gylfi Sigurdsson's last seven goals for Iceland have come from the penalty spot.
• There have been 16 goals in the last four matches between Iceland and Hungary.
• Cristiano Ronaldo is now Portugal's all-time caps leader with 128, one more than Luis Figo.
• Cristiano Ronaldo on Saturday missed his first penalty at a major tournament in normal time.
Stats courtesy of Opta
BURNING QUESTION

3 STARS
1) Axel Witsel, Belgium: He put in a man-of-the match performance, acting as a creator at the heart of Belgium's midfield and scored a goal that put the game out of Ireland's reach.
2) Romelu Lukaku, Belgium: Scored a second-half brace, and looked far more involved in the attack compared to his performance against Italy in Belgium's opener.
3) Robert Almer, Austria: The Austrian goalkeeper was outstanding on the day, making a number of quality and important saves to keep a swarming Portugal side off the score sheet.
TOURNAMENT SO FAR
•Matchday 1 recap: Magnificent Payet rescues France || Typical Giroud performance
•Matchday 2 recap: England gets what it deserves || Bale already proving his worth for Wales
•Matchday 3 recap: Modric pure magic for Croatia || Germany's Goetze not a false 9
•Matchday 4 recap: Spain's resolve sees them through || Italy's experience the difference
•Matchday 5 recap: Portugal blows it || The hoopla over Kiraly's pants
•Matchday 6 recap: It can be a cruel game at times || What was Deschamps thinking?
•Matchday 7 recap: English relief after beating Wales || You gotta love Northern Ireland
•Matchday 8 recap: Spain sends a message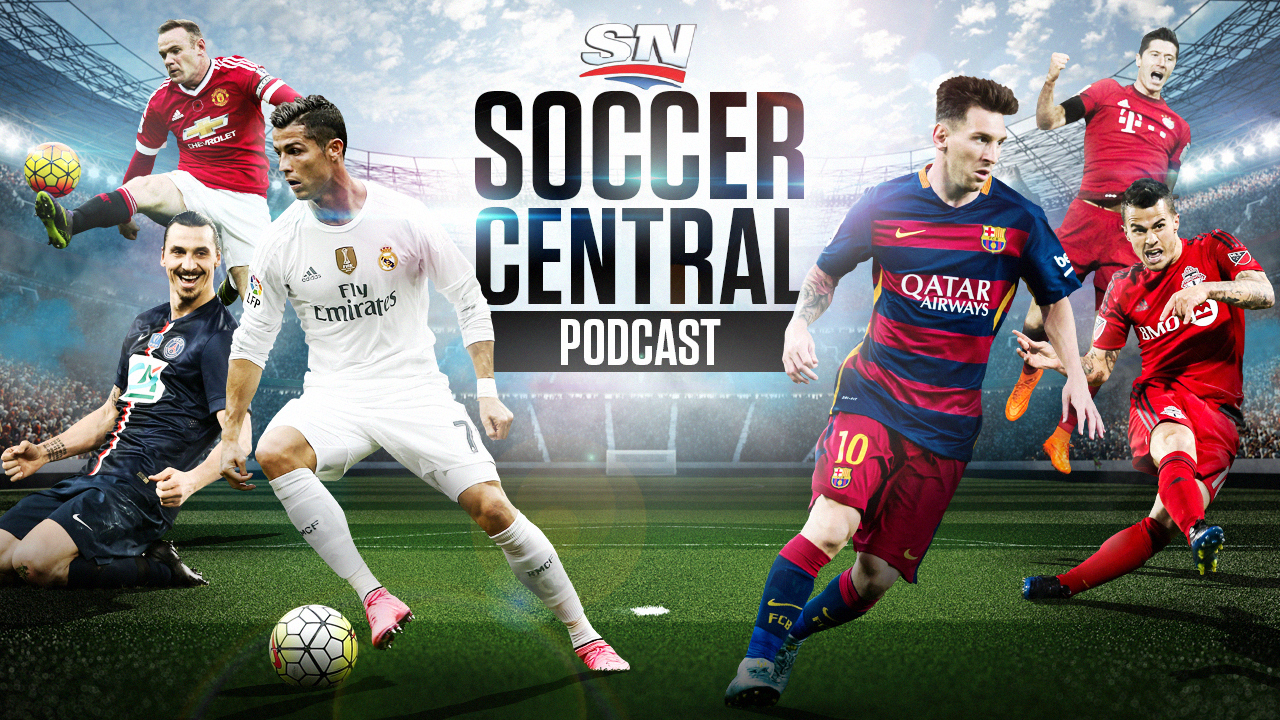 Sportsnet's Soccer Central podcast (featuring Thomas Dobby, Brendan Dunlop, John Molinaro and James Sharman) takes an in-depth look at the beautiful game and offers timely and thoughtful analysis on the sport's biggest issues.