Here's what happened on Sunday on Matchday 10 of UEFA Euro 2016 in France, in case you missed it…
THE RESULTS
• Match report: Switzerland 0, France 0 in Lille || Match stats
• Match report: Romania 0, Albania 1 in Lyon || Match stats
STORY OF THE DAY
Albania, Albania!: The extent of what I knew about the country of Albania before the start of Euro 2016 was entirely down to watching Cheers as a kid—"Albania, Albania! You border on the Adriatic. Your land is mostly mountainous. And your chief export is chrome." I didn't think Gianni De Biasi's side had much chance of getting out of the group, and they still might not do it, even after beating Romania 1-0 on Sunday, the country's first ever victory at the European Championship courtesy of a well-taken goal by Armando Sadiku.
The Albanians will have to wait a few more days to see how things shake out and if they'll qualify for the knockout round as one of the top four third-place teams. I'll say this, though: It'd be a shame if their debut sojourn was cut short. I've come to appreciate what Albania has offered in France, and I would miss them if they had to leave so early.
In the buildup to the tournament, De Biasi told renowned World Soccer magazine correspondent Paddy Agnew that Albania wasn't going to France just to make up the numbers, and that they planned to force the issue against their opponents. He was true to his word. The Italian manager's team has played with a sense of fearlessness—embodied in the attacking mindset of right fullback Elseid Hysaj and the form of central defender Arlind Ajeti—and nearly pulled off a major shocker in holding France to a draw in its previous outing, only to collapse late and lose 2-0. Ajeti has been one of the best defenders at this tournament thus far, anchoring a back line that has been resolute and well-organized.
Albania has more than held its own in France and, unlike fellow debutantes Iceland, they don't just put everybody behind the ball and bunker; the Albanians play some lovely passing football and work incredibly hard to win the ball back when not in possession. This tournament is better with them in it. Let's hope they get to stick around.
---
MORE ON EURO 2016: Sportsnet has you covered with in-depth coverage of Euro 2016 in France, which runs from June 10 to July 10.
• Match schedule || Group standings || Live scoreboard || Latest news
• Profiles: All 24 teams || History of Euro || Top 10 moments in Euro history
• Sportsnet's predictions || 10 players to watch || 5 key group stage games
• Feature stories || Soccer Central podcast || Team roster lists ||
---
GOAL OF THE DAY
There was only one to choose from, but it's worthy of the honour. Just before halftime, Ledian Memushaj saw Romania goalkeeper Ciprian Tatarusanu wander out a bit too far and delivered a great ball from the right flank to the back post for Armando Sadiku to deftly nodded it across the goal and inside the post.
SAVE OF THE DAY
Swiss goalkeeper Yann Sommer made a number of good saves. His best came in the 13th minute when he turned away a shot for corner kick after Paul Pogba hit it with a great deal of venom from in close.
BEST MOMENT OF THE DAY
Switzerland's Valon Behrami produced a tackle so strong on France's Antoine Griezmann that it burst the ball.
TWEET OF THE DAY
THE GAME WITHIN THE GAME
SIX PACK OF STATS
• 13 out of 26 games played at Euro 2016 have ended 0-0 at half time (including all three of France's matches).
• Hugo Lloris captained France on Sunday for the 54th time, equalling coach Didier Deschamps' team record.
• Switzerland is the first team to qualify from the group stages scoring two or fewer goals since Denmark in 1992.
• Romania fired 14 shots from outside the box vs. Albania. Only Portugal had more at this tournament, with 15 shots vs. Iceland.
• Anghel Iordanescu on Sunday reached the 100-match plateau as manager of Romania.
• Romania-Albania saw six shots on target in the first half—only Portugal-Iceland (seven) produced more shots in the first 45 minutes at this tournament.
Stats courtesy of Opta
3 STARS
1) Armando Sadiku, Albania: He scored the goal that allowed Albania to earn its first ever win at the European Championship and, possibly, qualify for the knockout round.
2) Yann Sommer: After a shaky start, the Swiss goalkeeper settled down and made some important saves to earn his second clean sheet of the competition.
3) Dimitri Payet: Another outstanding performance for the West Ham man, who breathed a bit of life into France's attack after coming on as second half substitute.
TOURNAMENT SO FAR
•Matchday 1 recap: Magnificent Payet rescues France || Typical Giroud performance
•Matchday 2 recap: England gets what it deserves || Bale already proving his worth for Wales
•Matchday 3 recap: Modric pure magic for Croatia || Germany's Goetze not a false 9
•Matchday 4 recap: Spain's resolve sees them through || Italy's experience the difference
•Matchday 5 recap: Portugal blows it || The hoopla over Kiraly's pants
•Matchday 6 recap: It can be a cruel game at times || What was Deschamps thinking?
•Matchday 7 recap: English relief after beating Wales || You gotta love Northern Ireland
•Matchday 8 recap: Spain sends a message
•Matchday 9 recap: Ronaldo cuts a distraught figure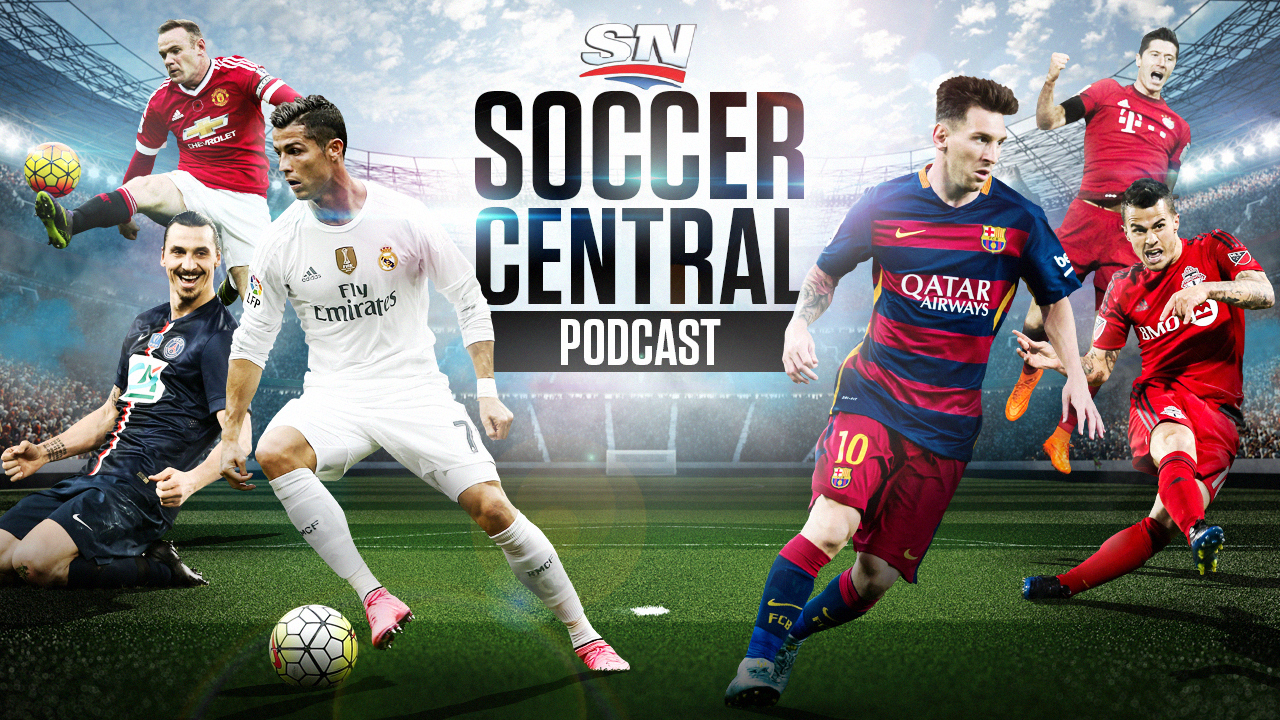 Sportsnet's Soccer Central podcast (featuring Thomas Dobby, Brendan Dunlop, John Molinaro and James Sharman) takes an in-depth look at the beautiful game and offers timely and thoughtful analysis on the sport's biggest issues.