Here's what happened on Wednesday on Matchday 14 of UEFA Euro 2016 in France, in case you missed it…
THE RESULTS
• Match report: Iceland 2, Austria 1 in Saint-Denis || Match stats
• Match report: Hungary 3, Portugal 3 in Lyon || Match stats
• Match report: Sweden 0, Belgium 1 in Nice || Match stats
• Match report: Italy 0, Ireland 1 in Lille || Match stats
THOUGHTS ON THE DAY
Ronaldo is just trolling us: First of all, what a game! What an unbelievable 90 minutes of breathless soccer. Hungary 3, Portugal 3 was the match of this competition thus far, and it will go down as one of the most memorable of the group stage in tournament history.
Second, full credit to Hungary. They entered the tournament via the qualifying playoffs, benefitting from the expansion of the tournament from 16 to 24 teams. Yet, they ended up winning their group—and were full value for it—by playing an attacking and fearless brand of soccer. A watered down tournament with the extra eight teams? Go ask Portugal if it thinks Hungary diluted the competition. They'll tell you different. The Hungarians are more than deserving of all the praise they are getting.
Now, to Portugal. The lesson here is not to write off Cristiano Ronaldo—ever. Say what you want about the man. He can be a petulant child, a self-promoting shill, and a crybaby. But he is a world-class footballer, among the very best to have ever played the game—you didn't mis-read that: he's among the best of all-time—and when his country or club needs him, when the situation is dire, more often than not he steps up and delivers.
Held scoreless through the first two games of the group stage, Ronaldo became the unfair target of widespread media and fan criticism—but domestic and international—who questioned his credentials. The plot thickened this morning when he threw a reporter's microphone in the lake while out for a team walk. The stage was set: millions of keyboard warriors took to Twitter to troll the man, and were hoping to do more of the same should Portugal fall short against Hungary.
Those same people must be shaking their heads in disbelief. Ronaldo came up with one of his best performances for the national team, scoring two goals—one that is a legitimate contender for goal of the tournament—and set up another. He played an instrumental part in helping Portugal come back from a goal down on three separate occasions and books its spot in the knockout round. Not for the first time, and probably not for the last, Ronaldo had the last laugh.
Farewell, Zlatan: Lost amidst the Group E hoopla of Ireland beating a second-string Italy to qualify for the knockout stage was that Wednesday's 1-0 loss to Belgium was Zlatan Ibrahimovic's swan song for Sweden. The super Swede previously announced he planned to retire from international soccer at the end of this tournament. Ibrahimovic, 34, ends his national team career with 62 goals in 117 appearances
Ibrahimovic has been one of those players who has divided opinion. You either love him or hate him; there was never any middle ground. Never short of confidence—he wasn't shy about telling the world about how great he was—Ibrahimovic, nevertheless, thrilled and excited fans with his daring and invention, and his ability to make the impossible look routine.
His finest moment, perhaps, came at this very tournament in 2004 in Portugal when he scored that outrageous goal against Italy. That goal encapsulated the essence of the man.
Now, he's retiring from the national team. It's going to be strange to no longer see Ibrahimovic play in that iconic yellow and blue jersey. International football just isn't going to feel the same without him.
---
MORE ON EURO 2016: Sportsnet has you covered with in-depth coverage of Euro 2016 in France, which runs from June 10 to July 10.
• Match schedule || Group standings || Live scoreboard || Latest news
• Profiles: All 24 teams || History of Euro || Top 10 moments in Euro history
• Sportsnet's predictions || 10 players to watch || 5 key group stage games
• Feature stories || Soccer Central podcast || Team roster lists ||
---
GOAL OF THE DAY
In the 50th minute, Portugal's Joao Mario played a ball from the flank deep into the box where Cristiano Ronaldo back-heeled it into the far corner.
SAVE OF THE DAY
In the 21st minute, Italian goalkeeper Salvatore Sirigu brilliantly denied Ireland's Daryl Murphy of a goal by tipping his powerful header from close range over the crossbar.
MATCH OF THE DAY
Forget about the match of the day—the six-goal thriller between Hungary and Portugal is the game of the tournament thus far.
BEST MOMENT OF THE DAY
Iceland beat Austria with a late goal, which elicited this brilliant response from an Icelandic TV commentator:
THE GAME WITHIN THE GAME
TWEET OF THE DAY
HE SAID IT
"This is what Cristiano [Ronaldo] is all about. He needs to score because he is a winner and he is a scorer. He feeds on goals." – Portugal coach Fernando Santos.
SIX PACK OF STATS
• Cristiano Ronaldo now holds the record for most appearances (17 games) in the history of the European Championship.
• Cristiano Ronaldo is the first player to score at four different European Championship tournaments (2004, 2008, 2012 and 2016).
• Iceland is the first country with so few inhabitants (population of 330,000) to make it to the knockout stages of a tournament at the European Championship.
• Italy's starting line-up on Wednesday didn't feature Gianluigi Buffon for the first time at the European Championship since the EURO 2000 final.
• Sweden's first shot on target at Euro 2016 came after 185 minutes of play.
• Robbie Brady is only the fifth different player to score for Ireland at the European Championship.
Stats courtesy of Opta
BURNING QUESTION

3 STARS
1) Cristiano Ronaldo, Portugal: He scored two goals and set up another in what was a history-making day for the Portuguese star.
2) Robbie Brady, Ireland: Scored the historic winner for the Irish, and put in a man-of-the-match effort against the Italians.
3) Wes Hoolahan, Ireland: The impact sub. Revitalized a lagging (at the time) Ireland when he came on in the second half, and delivered that beautiful cross for Brady.
TOURNAMENT SO FAR
•Matchday 1 recap: Magnificent Payet rescues France || Typical Giroud performance
•Matchday 2 recap: England gets what it deserves || Bale already proving his worth for Wales
•Matchday 3 recap: Modric pure magic for Croatia || Germany's Goetze not a false 9
•Matchday 4 recap: Spain's resolve sees them through || Italy's experience the difference
•Matchday 5 recap: Portugal blows it || The hoopla over Kiraly's pants
•Matchday 6 recap: It can be a cruel game at times || What was Deschamps thinking?
•Matchday 7 recap: English relief after beating Wales || You gotta love Northern Ireland
•Matchday 8 recap: Spain sends a message
•Matchday 9 recap: Ronaldo cuts a distraught figure
•Matchday 10 recap: Albania has held its own || In defence of Ronaldo
•Matchday 11 recap: Slim margins could doom England || What is England? Does Hodgson know?
•Matchday 11 recap: Croatia turns tournament on its head ||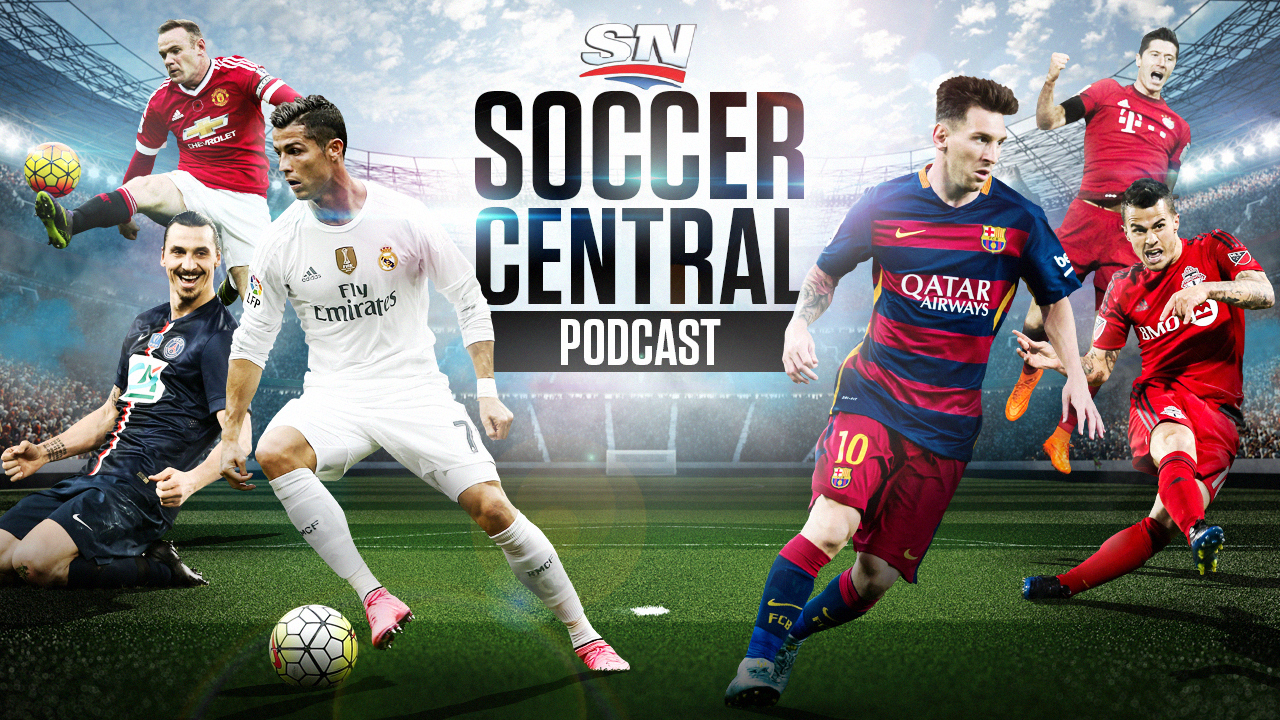 Sportsnet's Soccer Central podcast (featuring Thomas Dobby, Brendan Dunlop, John Molinaro and James Sharman) takes an in-depth look at the beautiful game and offers timely and thoughtful analysis on the sport's biggest issues.